We're all thrilled that Charity Lawson just found love in Fiji. But the end of one love story means the rest of Bachelor Nation is, once again, heading south to the beaches of Mexico. ABC's beloved reality rom com is back, and based on the recent trailer, it's bound to be chock full of chaos, characters and, of course, love. So, who's expected to show up on the beach this season? Keep reading to check out the show's trailer and our most anticipated bachelors and bachelorettes to look out for this season:
The Ladies:
Greer Blitzer (Zach's Season)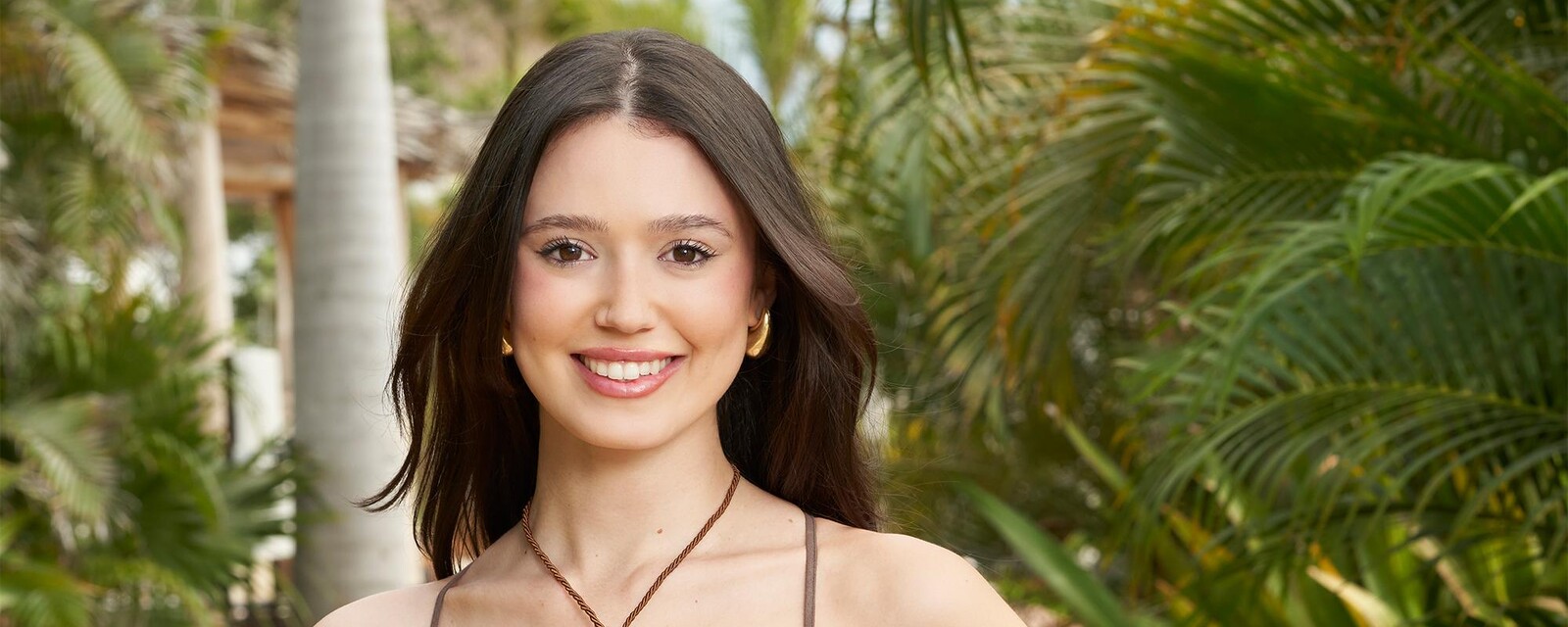 Greer received Zach Shallcross's first impression rose, putting a target on her back early on. But things took a turn when Zach later contracted COVID, and Greer tried to show him empathy. She told him that she understood his frustration, because she once got COVID at the end of a sales quarter, and Zach was (unnecessarily) offended by the comment. She, ironically, also got COVID and shortly after was sent home. Here's hoping that Greer can find someone on the beach who appreciates her, empathy and all.
Eliza Isichei (Clayton's Season and BIP Season 8)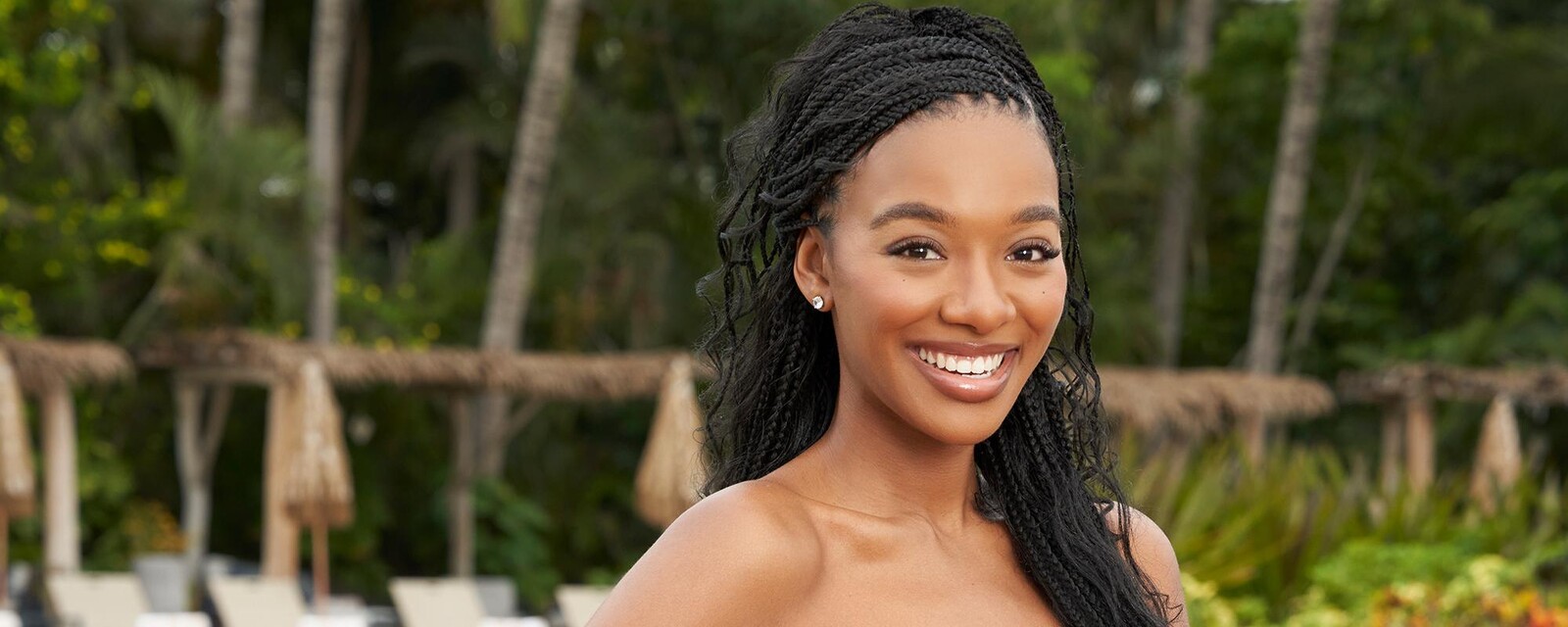 Eliza began her journey to find love on Clayton Echard's season of The Bachelor. But it was on Season 8 of Bachelor in Paradise, when Eliza really made a splash and became the unlikely villain. Throughout the season, she and fan-favorite Rodney Matthews seemed to fall quickly and madly in love. But when Justin Glaze arrived, Eliza became the apex of a love triangle. She first chose Rodney over Justin, but then ultimately broke Rodney's heart when she realized she was choosing him to make everyone else happy. She left the show, flew to Justin and asked him for another chance, but he famously turned her down. Hopefully Eliza can have a bit more clarity throughout this season.
Katherine "Kat" Izzo (Zach's Season)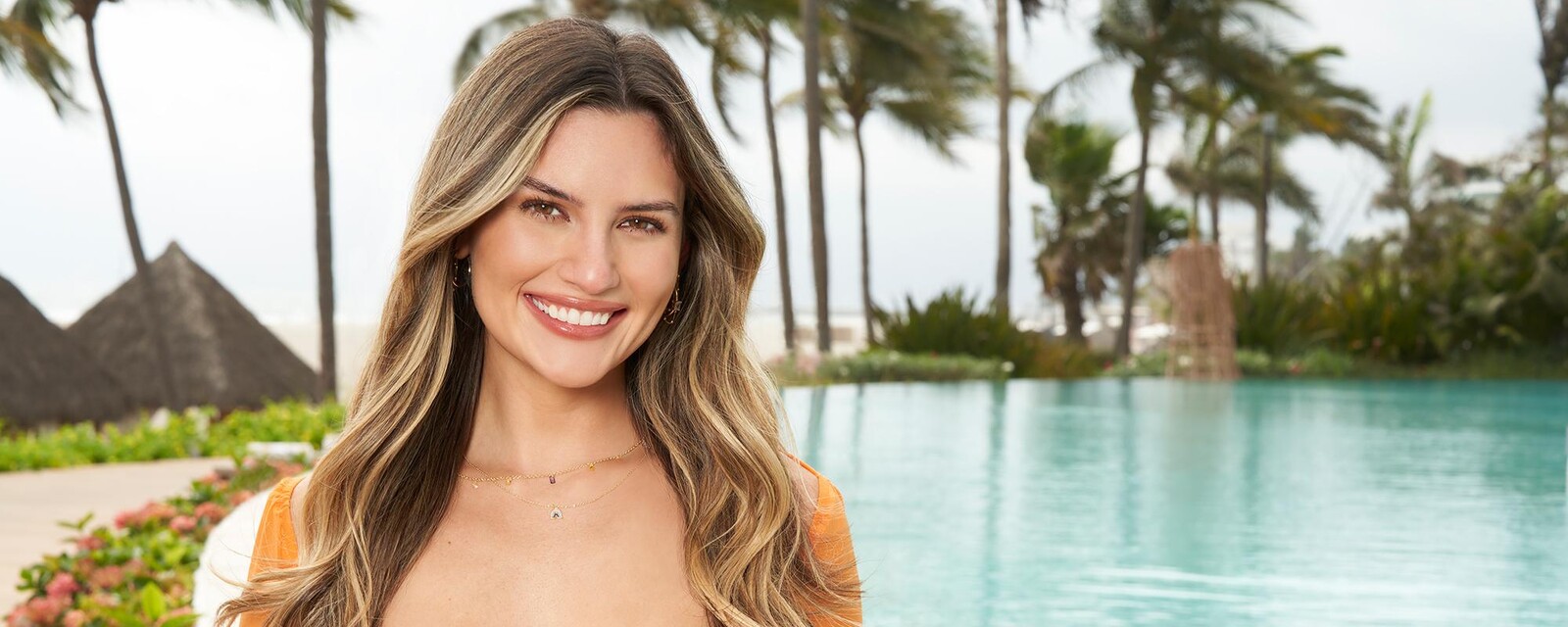 Kat was soon seen as the frontrunner on Zach's season after the two shared a romantic date in the Bahamas. But she quickly became the villain when she took offense to Charity Lawson getting a one-on-one date. Later, Kat also decided to kiss Zach right before he left on his date with Charity. Brooklyn Willie called her out on her poor behavior, and the drama soon led to Zach sending Kat home. But based on the Bachelor in Paradise teaser, this isn't the end of Kat's love story; it looks like she'll be front and center in the upcoming season, when she has chemistry with Brayden Bowers. We all love a good villain love story, so we're excited to see if these two can make it work.
Rachel Recchia (Clayton's Season and Co-lead of The Bachelorette Season 19)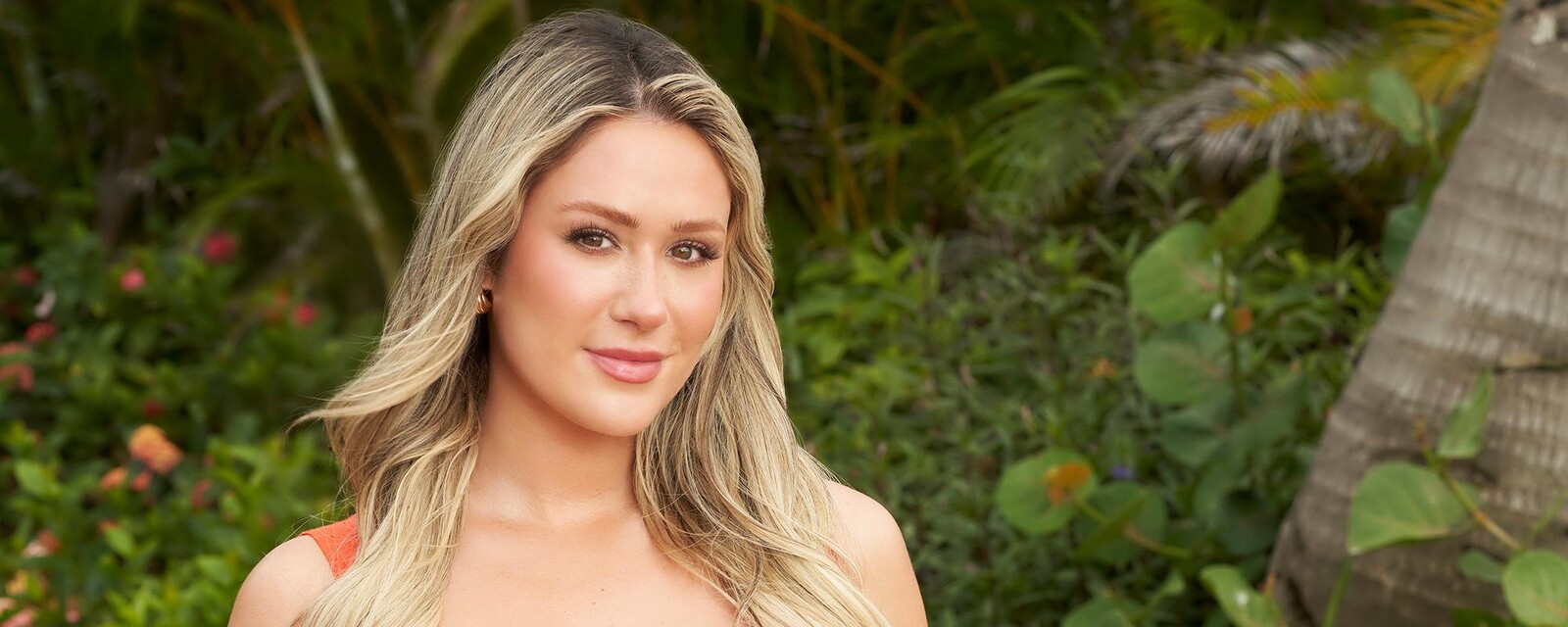 Rachel famously was one of the three women that Clayton professed his love to. He later broke her heart when he sent her home and then went after Susie Evans, begging her to take him back. Rachel was then announced as co-lead with Gabby Windey in Season 19 of The Bachelorette. She found love with Tino Franco, and they got engaged. But on After the Final Rose, we learned that they broke up due to Tino's infidelity. This season, Rachel also looks to be a major character since she too has chemistry with Brayden Bowers. Whether it's with Brayden or someone else, we're all hoping that Rachel can finally find her match in Mexico.
A Slew of Former Bachelorettes: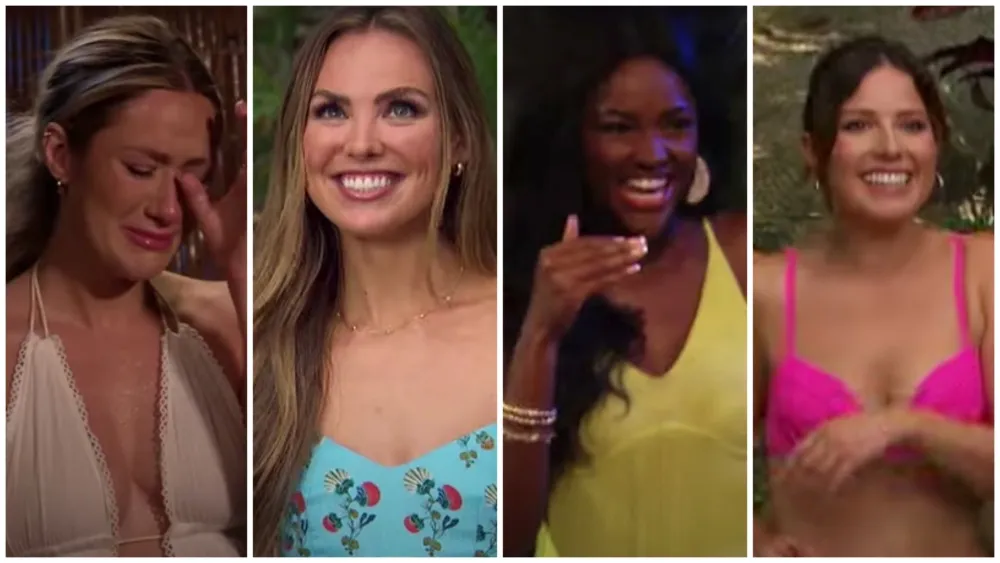 In the teaser, it's mentioned that a few recent bachelorettes will also be making an appearance. The first is Katie Thurston (The Bachelorette Season 18), who was engaged to Blake Moynes, one of this season's contestants. But it's unclear if Katie is just stopping by or if she'll be trying her hand at finding love again. Hannah Brown (The Bachelorette Season 15) and Charity Lawson (The Bachelorette Season 20) are also seen coming down the steps, but it's clear that neither are looking for love since both have recently gotten engaged.
The Guys:
Brayden Bowers (Charity's Season)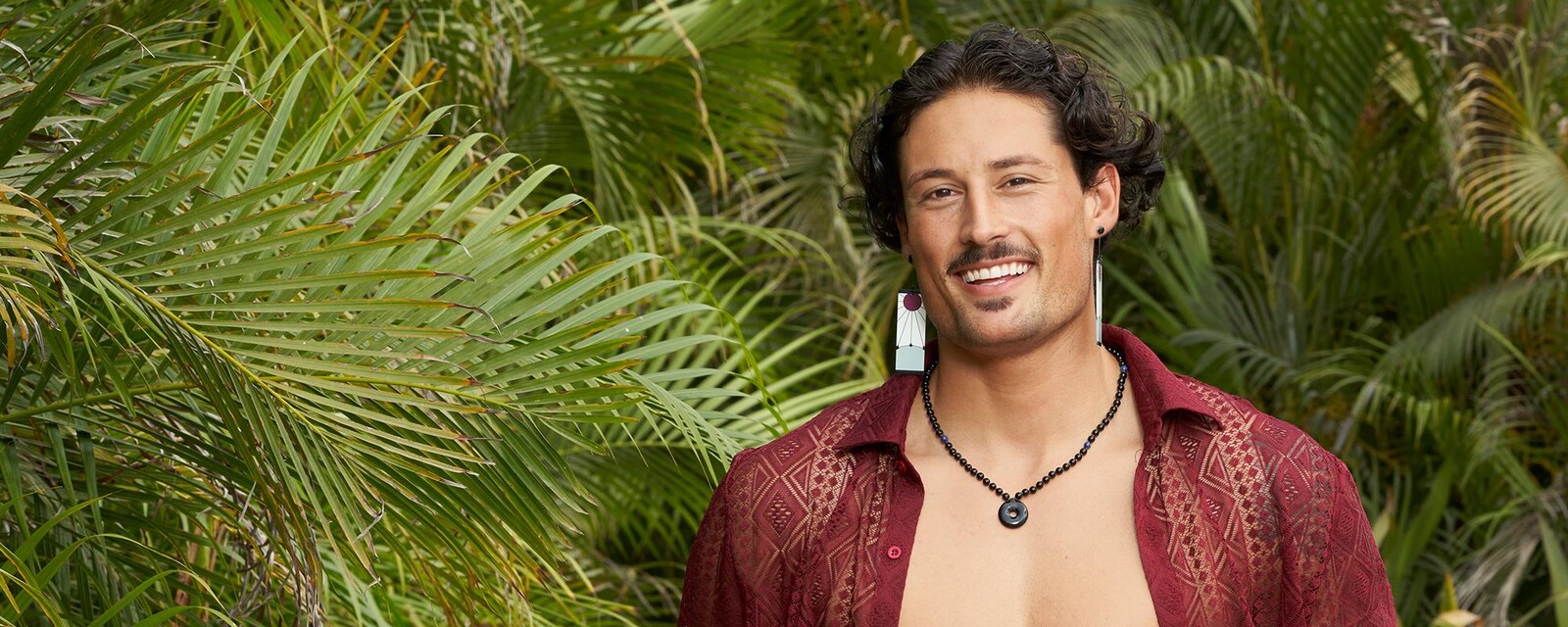 Brayden was one of the most hated villains on Charity's season of The Bachelorette. He and Charity hit it off early on, but their relationship slowly started going downhill when he admitted that he didn't think he could propose to her. He also confided in the other men that he thought that Charity wasn't being authentic and that she was always "on" as the bachelorette. He was sent home, and ever since, he's gotten heat from all angles, so he's likely to be one of the most controversial contestants. But Wells Adams recently mentioned on Nick Viall's podcast that there could be a redemption story for one of the villains, so it's possible things could turn around for Brayden.
Aaron Bryant (Charity's Season)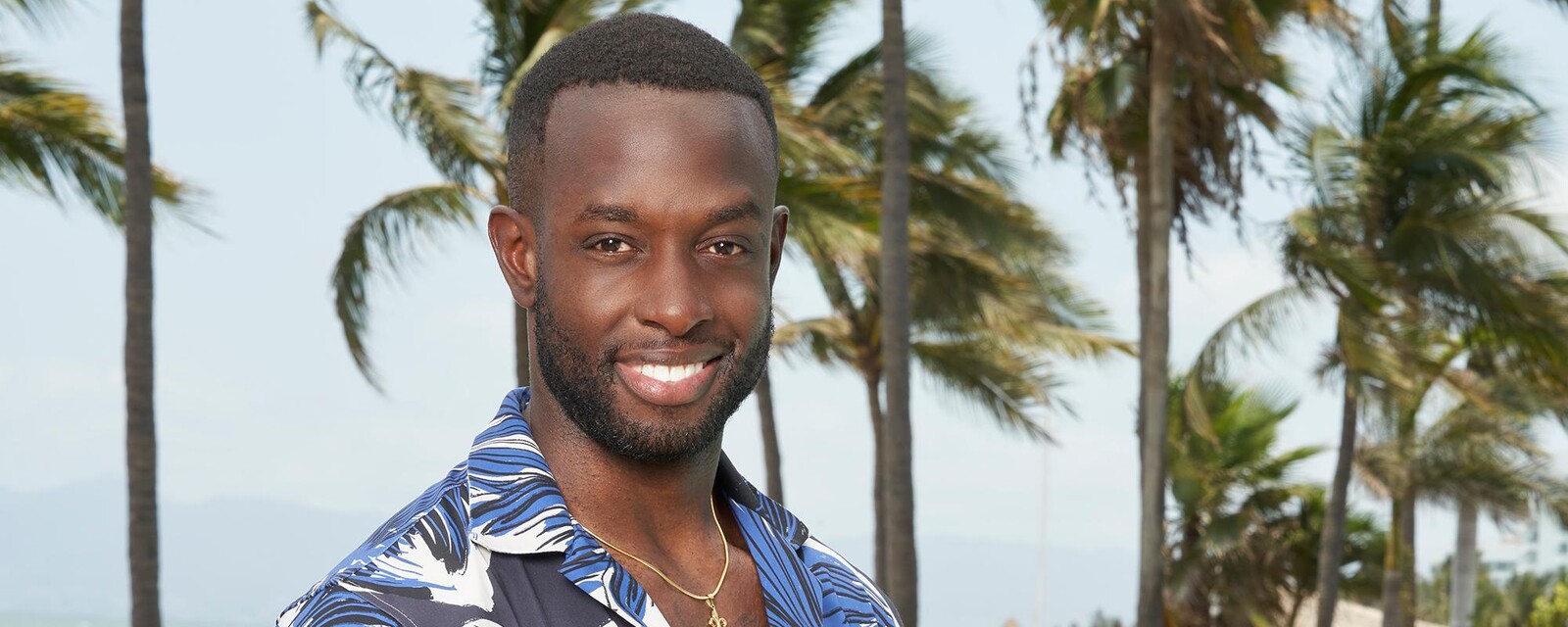 Aaron B., on the other hand, was the one who stood up to Brayden for the first half of Charity's season. Usually, getting involved in drama can be the kiss of death for contestants, but Aaron and Charity had a spark from day one. He got an early one-on-one date, and the two remained strong until their Hometown date, when Charity sent him home. It was a dramatic goodbye, and Aaron decided to surprise her in Fiji to ask for one more chance. But ultimately, Charity broke his heart again and, once again, sent him packing.
Blake Moynes (Clare & Tayshia's Season, Katie's Season)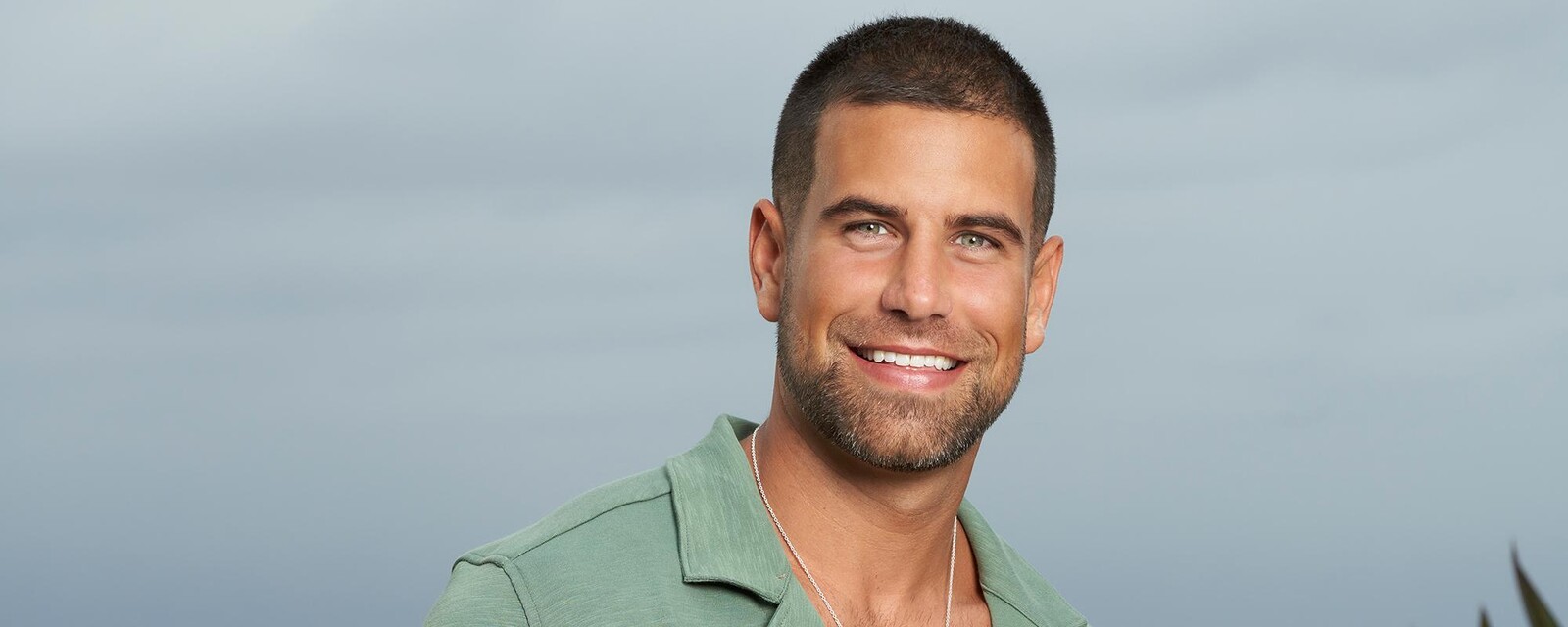 Blake Moynes is no stranger to Bachelor Nation. He made a splash on Clare and Tayshia's season, when he became known as the sex positive contestant. Later, he appeared on Katie Thurston's season of The Bachelorette, knowing that they might hit it off. He was right, because he ended up winning, and the two were engaged. But sadly, the couple split three months later, so he's back on the market. Here's hoping that Blake can finally find his special someone on the beach.
Keep up with Bachelor in Paradise and so much more with DIRECTV. Get your subscription today. 
The content is featured on https://www.directv.com/insider/ is editorial content brought to you by DIRECTV. While some of the programming discussed may now or in the future be available affiliates distribution services, the companies and persons discussed and depicted, and the authors and publishers of licensed content, are not necessarily associated with and do not necessarily endorse DIRECTV. When you click on ads on this site you may be taken to DIRECTV marketing pages that display advertising content. Content sponsored or co-created by programmers is identified as "Sponsored Content" or "Promoted Content."