While male heroes still outnumber female heroes in the Marvel Cinematic Universe, Marvel Studios head Kevin Feige has indicated that he plans to change that in the near future. With Captain Marvel on the horizon and rumors of an A-Force movie making the rounds, it's clear this isn't mere talk. So, in the interest of looking forward to these changes, here are 7 heroes that would make perfect additions to the MCU who just happen to be, well, not dudes:
Miss America (America Chavez)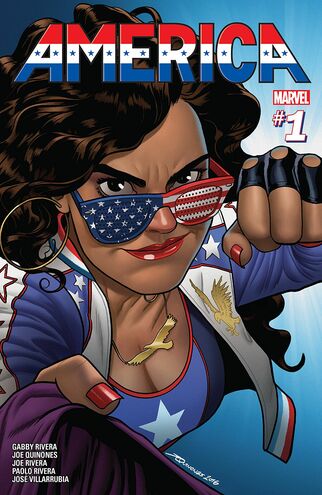 Where To Start: Young Avengers (2015) #1 by Kieron Gillen & Jamie McKelvie
When it comes to wild, high-octane superheroics, you'd be hard pressed to find a better badass than America Chavez. She's super strong, she can fly, she can move at nearly the speed of light, and, most importantly, she can kick holes in reality. This means she and her allies can move through parallel universes, beat up bad guys, and still be home in time for dinner.
Also, while America is one of the more prominent LGBTQ characters in the Marvel Universe, that fact is never all that defines her. She's just awesome.
Dream Casting: Gina Rodriguez (Jane The Virgin)
Besides the fact that Rodriguez's charm helped make Jane The Virgin a bona fide hit, she's also directly expressed interest in playing America if the role were to be available. She's got my vote.
Ms. Marvel (Kamala Khan)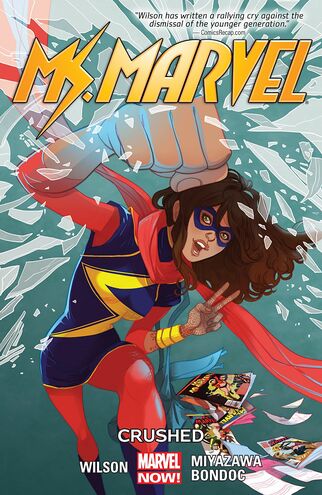 Where To Start: Ms. Marvel (2014) #1 by G. Willow Wilson & Adrian Alphona
Ms. Marvel is relatively new to the Marvel Universe, but she's made a huge splash in a short amount of time. The first Muslim superhero to headline a Marvel comic, Ms. Marvel is a young girl from New Jersey with shapeshifting powers and an accelerated healing factor (like Wolverine). While we've not seen her on the silver screen to date, Kevin Feige has stated that Ms. Marvel will somehow figure into their future plans.

Advertisement
As a bit of a klutz and a goofball, Kamala is at first an unlikely hero, and the series does an excellent job showing her come into her own. Add in themes of identity and representation, which are handled extremely well by Wilson, and you've got a very relevant, very watchable movie on your hands.
Dream Casting: Geraldine Viswanathan (Blockers)
If you've seen Blockers, you know exactly what I'm talking about. If you haven't, trust that Viswanathan is the best thing about it. Her ability to seem effortlessly confident while her teenage nerves go crazy under the surface would be a perfect approach for a character struggling to define themselves as a hero.
She-Hulk (Jennifer Walters)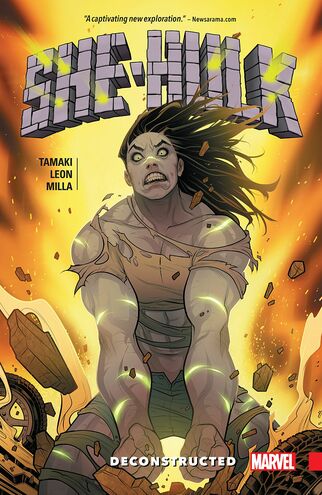 Where To Start: She-Hulk (2014) #1 by Charles Soule & Javier Pulido
Any time comics toss a "She" at the beginning of a male hero's name, it's probably a safe bet there's not much to the character. She-Hulk is an exception, thanks to years of great character development and a distinct decision to set her apart from her big, dumb male counterpart by making her equal parts skillful warrior and brilliant attorney (who speaks in full sentences, by the way).
Case in point, Charles Soule's excellent (but short-lived) series. Soule was himself an attorney, and as such brought validation to the law aspect of the character. What we're left with is the story of a woman trying to set out on her own and establish a functioning law office, while also battling enemies from her past that are preventing her from growing as a person and a businesswoman. It's funny, sharp-witted, and action-packed, and could make for a very interesting addition to the MCU.
Dream Casting: Maggie Q (Nikita)
The Avengers could use a lawyer, and I know just the person to handle it. Between her incredible fighting skills displayed on Nikita and the gravitas she brings to Designated Survivor, Maggie Q is the perfect woman to fill Jennifer Walters' heels.

Advertisement
Spider-Woman (Jessica Drew)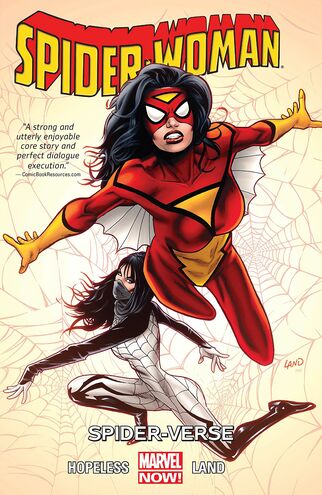 Where To Start: Spider-Woman (2009) #1 by Brian Michael Bendis & Alex Maleev
Originally introduced solely as a way for Stan Lee to trademark the name "Spider-Woman" before anyone else could, this hero's early years weren't much to write home about. Enter legendary comics writer Brian Michael Bendis, who also gave us the version of Jessica Jones we all know and love.
Bendis brought Spider-Woman on as a member of his New Avengers, and proceeded to turn her into a brilliant assassin, double (and sometimes triple) agent, and all-around unpredictable spy. All of this allegiance-shifting plays havoc with Jessica's personal life, allowing Bendis to really dig into the psychological toll of being what amounts to a professional liar. As such, she's always been a flawed but deeply relatable character, who just so happens to go on big, spy-action adventures perfect for the big screen.
Dream Casting: Alexandra Daddario (San Andreas)
Daddario has been a rising star over the past few years, with San Andreas proving she has action chops as good as her dramatic abilities, as shown in her role in the first season of True Detective.
Singularity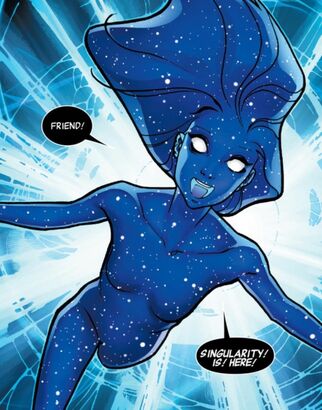 Where To Start: A-Force (2016) #1 by G. Willow Wilson & Jorge Molina
One of the most out-there characters in recent Marvel comics, Singularity isn't exactly a person as much as "she" is a sentient universe that currently identifies as a woman. Wilson uses this cosmic idea as a metaphor for gender fluidity, making Singularity one of the first truly non-binary Marvel superheroes. With trippy films like Doctor Strange already in the mix, examining identity via a character like Singularity is not unheard of, and could be a big, bold step for the MCU.
Dream Casting: Zoë Kravitz (Big Little Lies)
Kravitz's turn as the caring, Hippie-ish Bonnie in Big Little Lies, along with her genre cred in films like Mad Max: Fury Road and X-Men: First Class would be a great fit for a character searching for her place in the universe.
Thor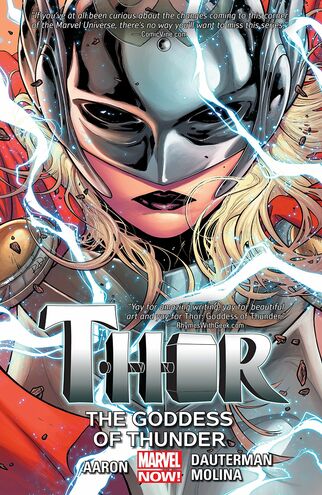 Where To Start: Thor (2014) #1 by Jason Aaron & Russell Dauterman
As creator Jason Aaron said when this new, female Thor was first announced: "This is not She-Thor. This is not Lady Thor. This is not Thorita. This is Thor. This is the Thor of the Marvel Universe. But it's unlike any Thor we've ever seen before." He was right on the money.
Together, Aaron & Dauterman have taken this character that could have been a gimmick and made her an amazing addition to the Marvel Universe. She's less boastful and proud than the former Thor, full of wit and an air of vulnerability about her that makes her easy to root for. Her story is much more grounded and emotional than a traditional Thor tale, with big themes of sacrifice and dealing with illness mixed in. Oh, and she still kicks a ton of Ice Giant ass.
Dream Casting: I don't want to say!
Technically, this character already exists in the MCU, but to talk more about it would spoil the fantastic narrative Aaron has crafted. I'd suggest reading the series, and then you'll know exactly who should play her (or, you if you don't care about spoilers, you can click here).
Squirrel Girl (Doreen Green)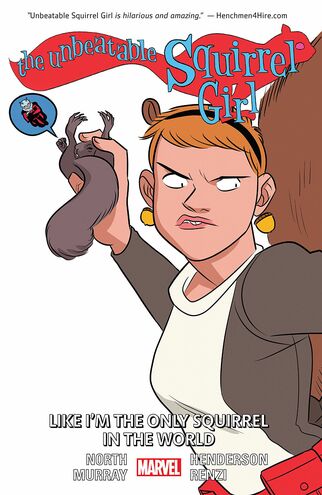 Where To Start: The Unbeatable Squirrel Girl (2015) #1 by Ryan North & Erica Henderson
One of the funniest, most charming additions to the Marvel Universe in recent years, Squirrel Girl is a college student with "squirrel powers" (agility, speed, and, uh, super strength) and a squirrel sidekick named Tippy-Toe who she communicates with via her ability to speak squirrel language. It's an intentionally over-the-top character, whose adventures always end with her defeating a major Marvel villain (I'm talking Galactus here) despite the fact that her powers are basically climbing trees and jumping.
Squirrel Girl could easily be the MCU's answer to Deadpool, who is off in his own little corner of Fox's X-Men Universe and unable to crossover into the main timeline. Squirrel Girl is all-out comedy, with lots of commentaries and parodies of typical superhero stories, which audiences are clearly hungry for.
Dream Casting: Milana Vayntrub (Other Space)
OK, so this one's a bit of a cheat. Vayntrub is already cast as Squirrel Girl in the Marvel TV show New Warriors. The problem is, New Warriors is stuck in limbo with no network having signed on to air it, so unless something changes, it may never see the light of day. So this is me begging Marvel to just put her in a movie instead. Make it happen, Marvel!
Advertisement