Now that Westworld has wrapped its second season, if you're anything like us, a rewatch is high on your to-do list. The sci-fi adventure drama is so full of twists, turns and time jumps that once you have all the pieces of the puzzle, it's fun (and darn near required) to go back and watch the season again knowing all the answers (or… most of the answers).
With that in mind, we've compiled a list of the Top 10 twistiest, most OMG moments from season two, listed chronologically so you can keep your eyes peeled for them during your next binge watch.
Delos' Deterioration (episodes 2 and 4)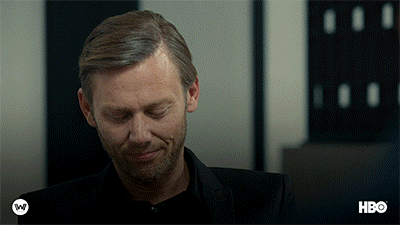 A huge part of episode two, "Reunion," is devoted to the backstory of James Delos (Peter Mullan), founder/CEO of the Delos Corporation. It shows his evolution from skeptical investor to one of the minds behind the secret DNA project, with Mullan also playing the host version(s) of Delos, kept in a laboratory because they can't quite get his consciousness right.
The entire plot is pretty jaw-dropping, as it turns out the park's investors have been spying on the guests — recording their every move, every thought, and even their DNA. The idea is to create immortal hosts who have actual human consciousness inside; it's the real purpose of Westworld.
The Daughter's Coming from Inside the Park (episode 4)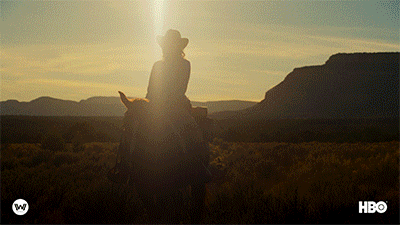 In season two, we finally see inside parks other than Westworld: Shogun World and The Raj. The Raj is introduced by following a seemingly tangential-to-the-plotline woman as she meets a man, goes on a safari, and then must flee from out-of-control hosts and a tiger. But episode four gives us a big reveal: the woman is none other than Emily (Katja Herbers), daughter of the Man in Black.
Hello, Old Friend (episode 6)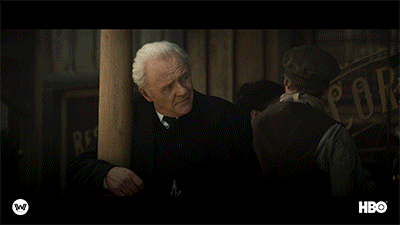 Westworld managed to keep a lot of cameos and returning characters quiet for season two, but the most surprising was Robert Ford (the great Anthony Hopkins) appearing for a multi-episode arc as Ford's consciousness that now resides inside the Cradle. He spends two episodes explaining to Bernard (Jeffrey Wright) about the park's secret project to spy on guests and helping Bernard overcome his better instincts to do what needs to be done to escape park security. Eventually, Bernard drives Ford out of his code, though the two do have a lovely goodbye scene in the season finale.

Memories… Light the Corners of My Mind (episode 7)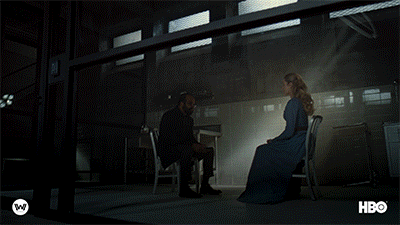 In episode seven, "Les Écorchés," Ford reveals to Bernard that Dolores (Evan Rachel Wood) had a hand in building him because other than Ford, she knew Arnold best. So she was best equipped to get the Arnold-bot just right. In fact, being that she is a host, her memories of Arnold may have actually been more reliable than Ford's.
Give It Up for Ghost Nation (episode 8)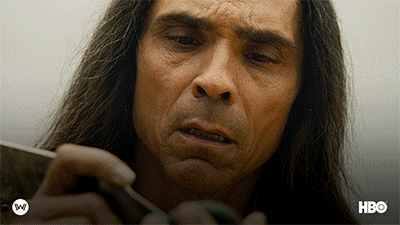 In what might be Westworld's best episode (certainly the most beautiful), viewers find out that Akecheta (Zahn McClarnon) and the Ghost Nation tribe have been going on their own journey of mental awakening this entire time. Running parallel to Dolores' awakening in season one, Akecheta was busy coming into sentience on his own and masterminding the awakening in other Ghost Nation hosts.
Akecheta's love story also serves as an emotional backdrop for realizing he's a host, and it is this love that makes him such a strong ally to Maeve (Thandie Newton) in her quest to save her daughter.
He Was Too Good for This World (episode 9)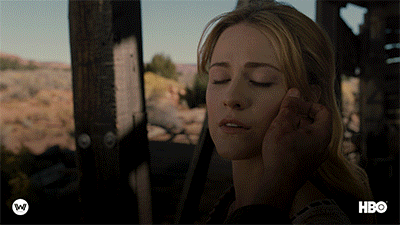 After Dolores fiddles around with Teddy's (James Marsden) programming, he becomes a literal killing machine. But there is still some of the old, stalwart, heroic Teddy down deep in his drive and, eventually, that part of him can't take Dolores' brutality anymore. In a beautiful speech, he tells her how much he loved her and says he can no longer be a part of what she's doing, then he shoots himself in the head. It is tremendous work by Marsden and one of the most heartbreaking deaths of the season.
A Shakespearean Tragedy (episode 9)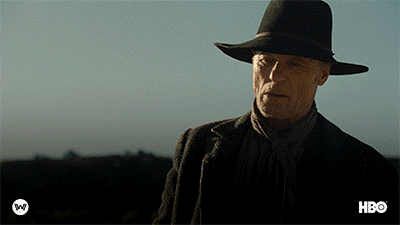 As we watch flashbacks to the Man in Black's life before the series began, they are intercut with scenes between him and his daughter in the park. She wants to hash out her mother's suicide and eventually reveals that she's going to turn William in for spying on the park guests. When she mentions his park "profile," something he thought only Ford ever knew about, he guns her down because he finally feels certain that she's a host. Only he has now killed the only person besides Dolores who ever really loved him.
Hush, Hush, Sweet Charlotte (episode 10)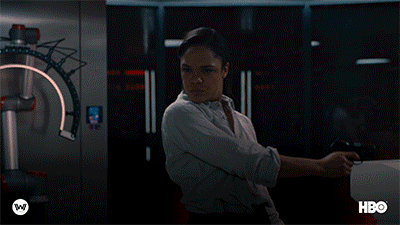 The best twist of the season is, hands down, the Dolores-for-Charlotte (Tessa Thompson) switcheroo revealed in the finale. It seems that after Bernard killed Dolores to keep her from destroying all the hosts, he changed his mind about needing her and planted her consciousness in a host replica of Charlotte Hale. Then this Dolores-as-Charlotte host killed the real Charlotte and assumed her place as head of the security team. This eventually lets Dolores escape the park undetected. I cannot wait to go back and watch all the scenes where Charlotte is actually Dolores.
Pearls Before Swine (episode 10)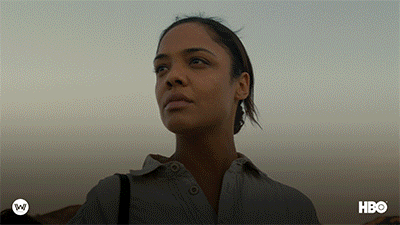 Disguised as Charlotte, Dolores leaves the island with five pearls in her purse, giving her the ability to bring five hosts back once she's outside the park. We find out shortly thereafter that one of the pearls was Bernard's mind and she has already installed his consciousness in his new body. But she also put her own consciousness into a new Dolores body, which means one of the remaining pearls is now inside the Charlotte-bot. Who is it? And whose consciousness is in the other three pearls?
High Fidelity (episode 10)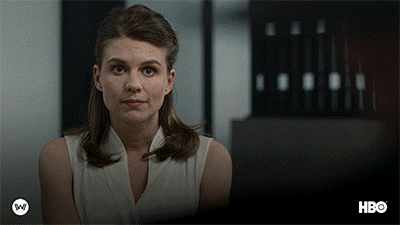 In a post-credits scene that obviously takes place years in the future from the park uprising, the Man in Black staggers, bloody and beaten, into the Forge and starts talking to a host version of his dead daughter. She tells him they're testing for "fidelity", which is the big cliffhanger heading into season three.
Want more Westworld coverage? Check out our season finale recap or rewatch it all on DIRECTV.