No musician has defiantly cemented their footprint into popular culture quite like Beyoncé. The songstress owned the summer of 2022 with Renaissance, a project that publications like Rolling Stone and the Los Angeles Times called the Album of the Year. The Houston native continued to carry that momentum into 2023 almost instantly when Renaissance won a Grammy for Best Dance/Electronic Album in February. With 32 Grammys, this win helped her set the record for most Grammy wins in the ceremony's history, per AP News. 
Mere days before her win, Beyoncé would announce dates for her Renaissance World Tour via Instagram. The first two dates would take place on May 10 and 11, both at the Friends Arena in Stockholm, Sweden. Interestingly enough, Swedish economist Michael Grahn of Danske Bank theorizes that Beyoncé's concert was enough to coincide with inflation in the Stockholm area. "I wouldn't … blame Beyoncé for [the] high inflation print, but her performance and global demand to see her perform in Sweden apparently added a little to it," says Grahn in an email to the BBC.
It's clear that audiences are enamored with Beyoncé worldwide, but it would appear her impact may go beyond her music. Her impact is such that she very well may have affected the global economy. 
One has to wonder what is it about the alluring star power of Beyoncé that helped her become such an enigmatic figure over the course of a nearly 30-year career. This article seeks to explore Beyoncé's star power and legacy as she begins the North American section of her Renaissance Tour in July. 
But before we get into how she could have inflated an entire nation's economy, we must go in-depth on why Beyoncé is so globally beloved to begin with.
The Star Power of Beyoncé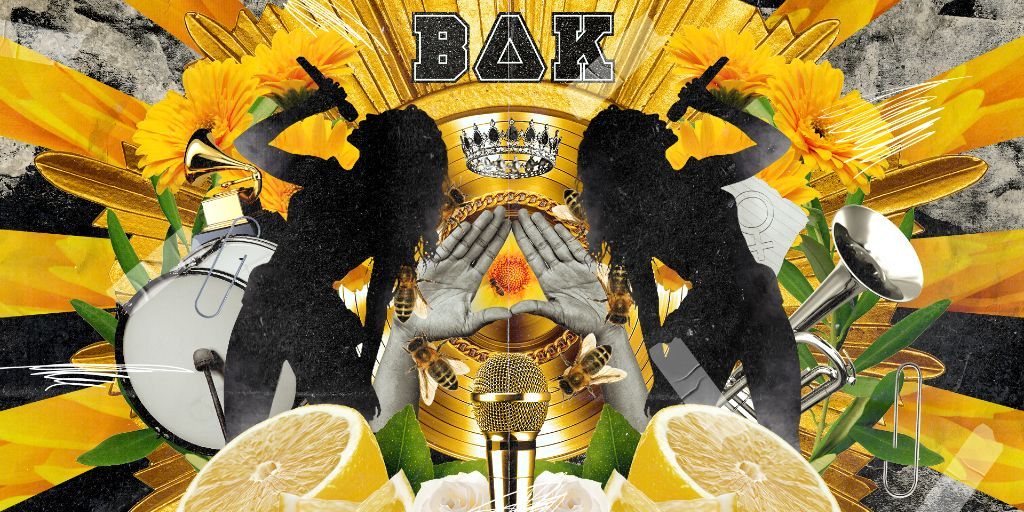 Beyoncé remains one of the most popular artists on the planet, but she didn't always have this amount of support behind her. She first broke out of Destiny's Child with her debut solo album, Dangerously in Love. While positively received, it lacked the universal adoration and the must-hear response that she has today. Vibe's Jason King even criticized the songstress' album for trying so "desperate[ly] to reach every demographic." 
In due time, though, Beyoncé would slowly garner unwavering praise from both critics and fans. The release of 2009's Grammy Song of the Year winner Single Ladies is often cited as the beginning of Beyoncé's icon status. Songs like this saw Beyoncé introduce a feminist ideology into her music that wasn't as prevalent in mainstream media at the time. This helped garner an unfathomably devoted female following among her fans. The same can be said for her approach to social issues. 
Hermione Hoby would go on to echo such sentiments in her review of the artist's Formation tour. "Beyoncé's subject emerges as nothing less than the black female body, the police state and black lives past and present," Hoby says for The Guardian. "The lemonade that she's making in her 34th year isn't just from the bitter juice of her famous husband's infidelities, it's the pain of black mothers and grandmothers and their mothers. Suddenly, she is doing something so much bigger than telling us she's the flyest." Through her music, Beyoncé found a way to echo the sentiments of women that often go unsaid or unheard. She's spoken for women struggling with domestic troubles, insecurity and infidelities, providing an outlet to empower. Her self-titled 2013 album was layered with themes of empowerment that gave Time Magazine reason to call her "the embodiment of modern feminism." Meanwhile, as Lemonade found a way to verbalize the pain of the average woman, Renaissance's more infectiously dance-hall-inspired tunes spoke to the desires of the carefree listener just looking to celebrate joy. 
How Did Beyoncé Cause Stockholm's Inflation?
According to Grahn's email to the BBC, the effect that Beyoncé's tour had on inflation boils down mainly to hotels and restaurant meals. There was a frenzied demand for both around the same time, and, naturally, prices for both went up simultaneously. 80,000 people flocked to see Beyonce each night, and every concertgoer needed their respective accommodations in the area. Official statistics found on SCB showcase that Sweden reported a 9.7% historically high jump in consumer prices in May. This was down compared to April's 10.5% and to the 12.3% peak in December. Still, it's higher than financial markets had originally expected prior to the tour. Grahn also told the BBC that it's "very rare" to see a single star have such a massive impact on the financial economy. Multi-day events like soccer tournaments produce a similar effect, but never a single musician. 
The Renaissance Tour marks Beyonce's first solo tour in seven years. Beyoncé was last in Sweden back in July 2016 for her Formation World Tour. With no guarantee as to when or if the singer would return to the country, it's understandable why there was such a high demand for Beyonce by Swedes. However, it's debatable to say that she caused the inflation. Forbes points out that there are other reasons for Sweden's overall higher inflation in recent months. This include's the rise in housing expenses (e.g. water, tax, electricity, etc.) since 2020, and the Swedish central bank raising its discount rate from 0% to 3.5%. While the Renaissance Tour may be a more recent factor, Sweden has had an ongoing inflation issue for three years. 
Still, one has to wonder if the Beyoncé phenomenon will continue as she hits the American dates of her tour later this summer. With a legacy as powerful as hers, when asked "Who run the world?" we can confidently say the answer is Beyoncé.
Get DIRECTV to listen to music channels featuring our favorite leading lady, and watch the inevitable forthcoming documentaries about Queen Bey and beyond. 

The content is featured on https://www.directv.com/insider/ is editorial content brought to you by DIRECTV. While some of the programming discussed may now or in the future be available affiliates distribution services, the companies and persons discussed and depicted, and the authors and publishers of licensed content, are not necessarily associated with and do not necessarily endorse DIRECTV. When you click on ads on this site you may be taken to DIRECTV marketing pages that display advertising content. Content sponsored or co-created by programmers is identified as "Sponsored Content" or "Promoted Content."