As the ongoing leader in sports and sports streaming, DIRECTV continues to upgrade the streaming experience for sports lovers of all types. Just in time to kickoff football season (NFL and college), DIRECTV STREAM is introducing several new features to make watching your team(s) even easier (and more fun). Alongside previous feature roll outs, including live scores and auto extend, sports fans will find even more ways to keep up with the game. These new features are available now on DIRECTV STREAM devices and are coming soon to most other popular streaming tools. Follow along to learn about these exciting new enhancements and how to use them.
Team Pages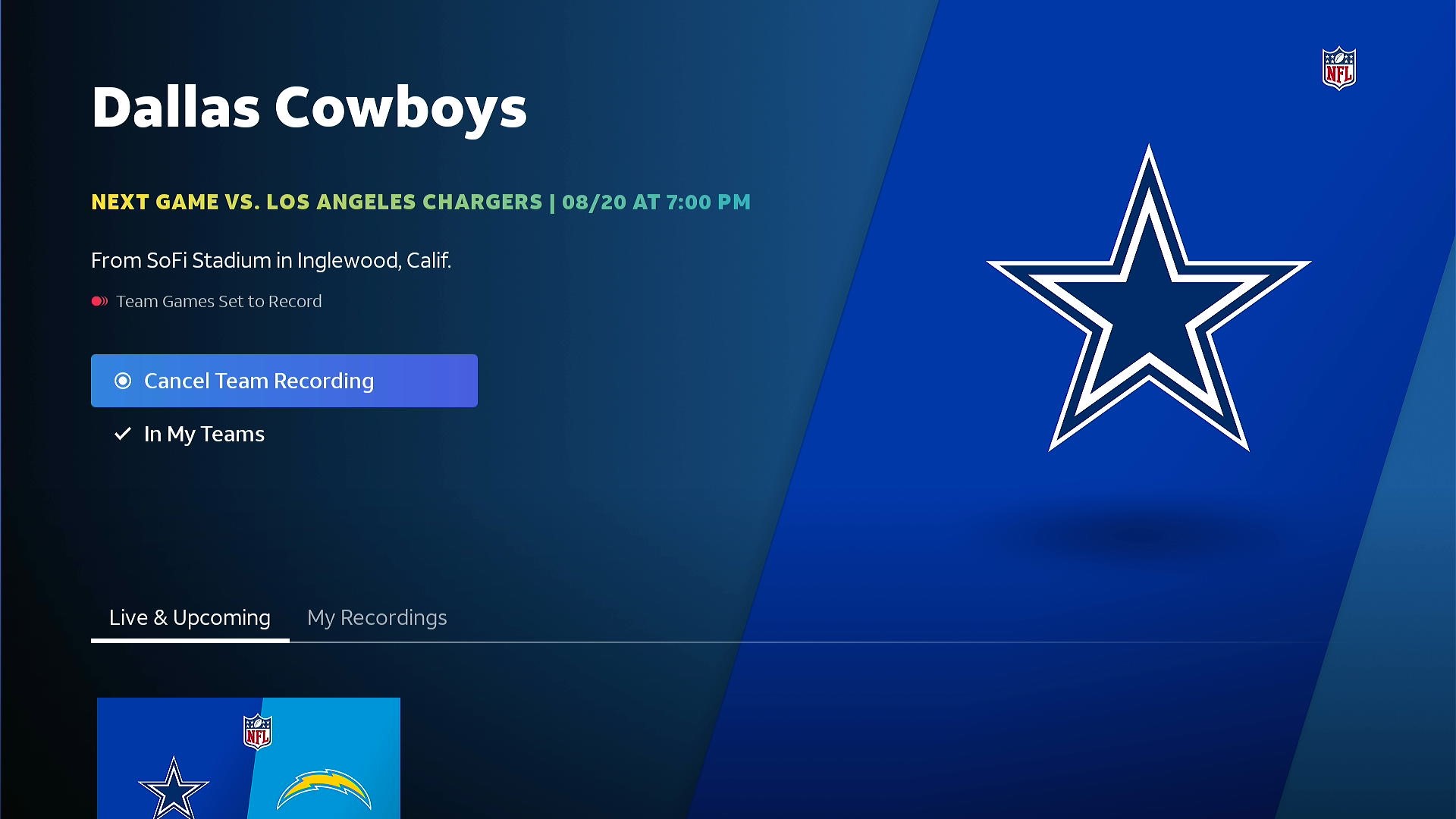 Never miss your favorite teams and their winning moments with Team Pages, where you'll find all related content, including live and upcoming games, as well as existing recordings all in one place. You will also be able to set your team recording from these pages. Access team pages from your My Teams Carousel. Team Matchup Pages and Keyword Selector.
Onboarding Team Selector
With the Team Selector you can select your favorite teams, peruse their Team Pages or select individually or all at once to add them to My Teams Carousel. Just start searching in the Sports Hub or via Keyword Selector and click on the logos.
My Teams Carousel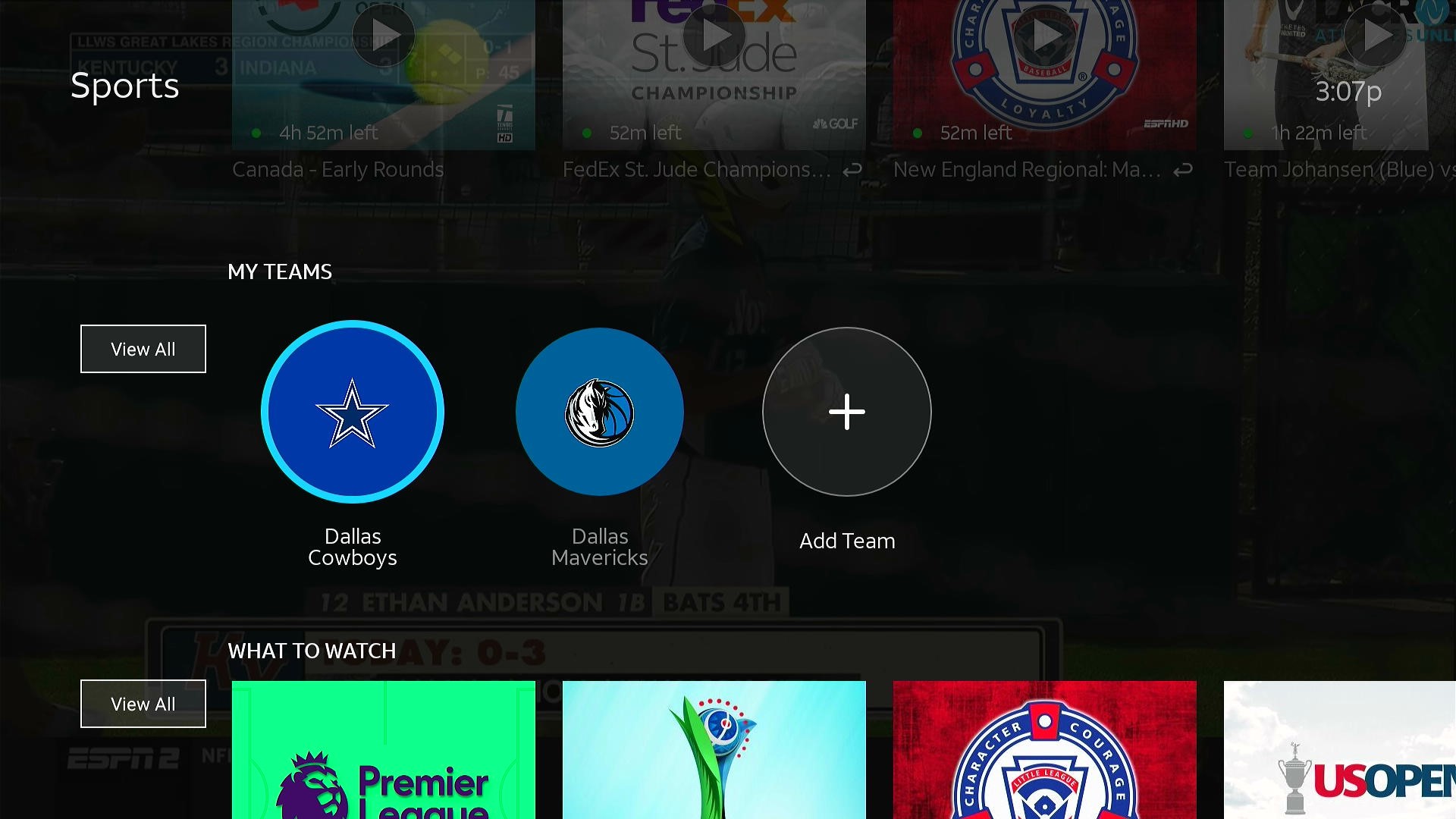 Create your own personalized sports experience with My Teams Carousel. Get easy access to all your favorite teams' live, upcoming and recording games or navigate to individual team pages to set up recordings or search through games. Set up My Teams Carousel with all the teams you follow with the Team Selector after searching the Sports Hub and Keyword Selector and using the Team Selector. Not available on mobile/web/app currently.
Team Match Up Pages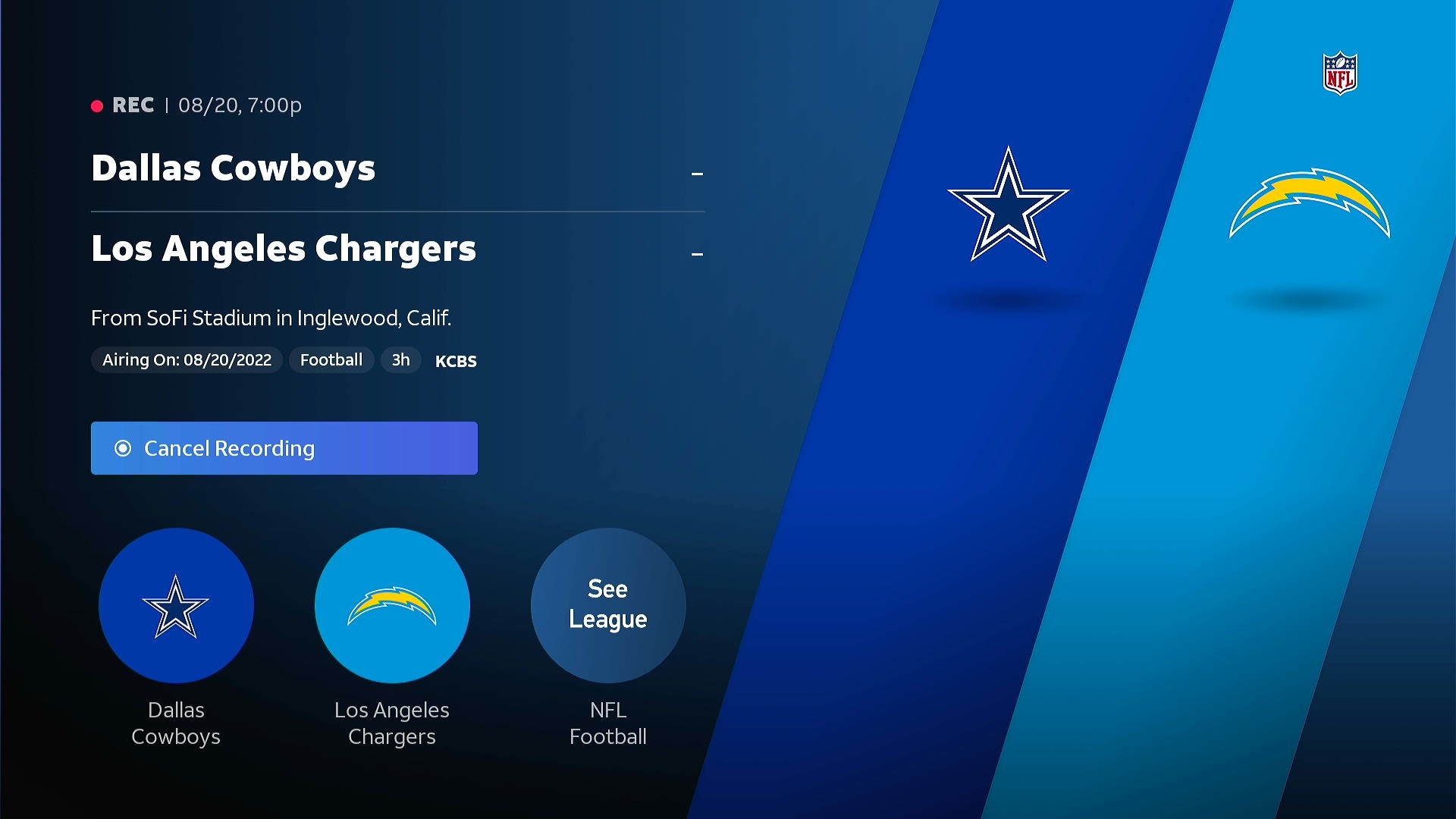 Team Match Up Pages showcase teams that are competing side-by-side. During live games, these pages will showcase scores and status, and will include program info for upcoming games. Also access both teams or set to record from these pages. Access Team Match Up Pages from My Teams Carousel, My Recordings and Search.
Blackout Playback
This new feature is designed for when a sports fan encounters a  blackout and will be automatically forwarded to the same game on an alternate channel (when available). This seamless experience will occur when a game is selected via Guide, Team Match Up Page or Search and when there is an alternative way to view the game on another channel.
Sports streaming just got even better. Get DIRECTV STREAM to access these new features to elevate your streaming service experience.