It goes without saying that a book is not a TV show and a TV show is not a book. But as we continue to bask in the Golden Age of Television (Peak TV, if you will), we are seeing shows based on just about any intellectual property available including a fair amount of written works. Want to see how to do it right? Look no further than HBO's Sharp Objects, which aired over the summer last year.
Based on the novel by Gillian Flynn of the same title, Sharp Objects is equal parts with Southern charm and film noir. Camille (Amy Adams) returns to the small town in Missouri that she grew up in to investigate the grisly murder of young girls occurring there. In her interactions with her very disturbing mother (Patricia Clarkson, who won an Emmy for this performance) and her younger half-sister Amma (Eliza Scanlen), we see the subtle and not so subtle ways that families hurt one another, themselves, and even other people.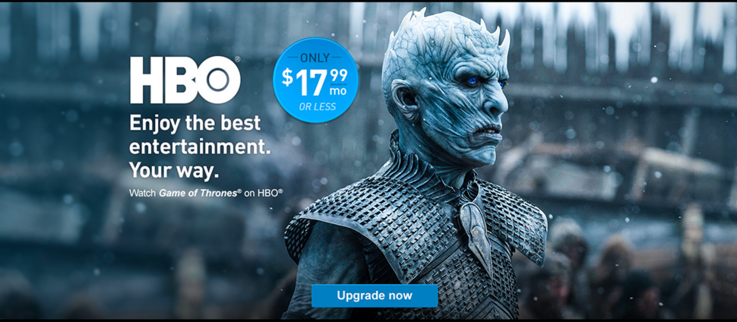 Where this adaptation really succeeded was in embracing the change of medium and using it to further the storytelling. Expounding on Flynn's theme of feeling claustrophobic in your home town, the visual style captured by director Jean-Marc Vallée helps place the viewer into a state of feeling watched themselves. Every moment feels as unsettling to the audience as it does for Camille. Adding to the discomfort are words that appear and disappear all around the frame. In one moment, an inspirational poster reads "You Are Not Invisible." Seconds later, the same poster has changed to "You Are Unworthy." None of this is the focus of the frame but it subconsciously burrows in to our perception of the story. While a book can have an unreliable narrator, a TV show can play tricks on your very eyes.
Using visual language to enhance a story is nothing new – it's the basis of all TV and film. Why we really loved the way Sharp Objects came together had to do with one very specific factor: it made the best use of being a mini-series. Gone Girl, another cinematic adaptation from Flynn, was well suited to a three-act film with the twists and turns it took. Sharp Objects was much more of a slow burn (and we don't just mean because Wind Gap was stiflingly hot) and needed the time to settle that eight hours of run time afforded it. Again, Vallée and the creative team used their chosen medium to get the viewer in a unique headspace to take the show in. The slow pace of the town is reflected in the slow unraveling of the mystery, the dread of the other shoe dropping is omnipresent, Camille's captivity in her family home drags on. And it's gripping. Looking back, there's no other way the story should be told. Beyond presenting characters and situations, this show gave us all a world unto itself that operated independent from our own day to day lives.
Given the chance to sit down with Flynn and Scalen, we were able to get some of their thoughts on the adaptation process.
In case you missed it (or are longing for a quick trip back to Wind Gap), you can stream all of Sharp Objects with HBO on DIRECTV.