DIRECTV is on the ground reporting from the most exciting SDCC 2018 panels, trailer drops, and breaking news. For more Comic-Con coverage,click here.
---
SYFY's new series Nightflyers is going to be extremely George R. R. Martin, and I can't wait.
The energy at the new series' panel at Comic-Con on Thursday was electric as we watched the show's trailer and the debut of an intense scene from the pilot, guaranteeing that blood is going to flow in the sci-fi/horror hybrid based on Martin's novella of the same name.
The show, set 75 years in the future, follows the crew of the Nightflyer, a spaceship on a mission to make first contact with a newly-discovered alien life-form. Earth is facing an environmental crisis, and the scientists on board the Nightflyer are hoping the aliens can succeed where they've failed (if they're even willing to help). But before they can even make contact, let's just say stuff gets real bad for everybody on board.
Thanks to DIRECTV and NBCU, I was given access to both the panel and the press room afterward, where I was able to sit down with the cast and producers of the show and learn a little more about what this makes this show so uniquely exciting. Here are just a few reasons:
It's George R. R. Martin & Things Are Gonna Get Bloody
It wouldn't be a George R. R. Martin story if your favorite characters weren't in constant danger of being offed, but Nightflyers takes it a step further, fully opening the series with two major characters in what appears to be a fight to the death. In this tense scene, the ship appears to be empty and adrift, hinting that these may, in fact, be two of the only characters left alive at this point in the story. The clip ends with a visual so shocking, I'm not even sure where the show will go next (but I can't wait to find out).
As co-star Angus Sampson said of his fellow cast members, "We were saying goodbye to people every week."
There's a reason this is the scene they chose to show the Comic-Con crowd, beyond the fact that it's the first scene of the series. I spoke to every cast member on the panel, and they each separately mentioned that the script of this scene was what sold them on the idea. Executive Producer David Bartis even went so far as to say the pitch for this teaser is what sold the show to SYFY.
The Show Features Mostly Practical Effects
One of the first things you notice about Nightflyers is how great it looks. The footage I saw was beautiful and realistic, with barely a hint of CGI. This is largely due to the fact that SYFY physically constructed the massive ship across three large sound stages in Ireland, making the final product look far more tangible than other shows I've seen, and allowing the actors more presence.
"Being on that set made it so easy to suspend my disbelief," said co-star Jodie Turner-Smith. "When I look out the window, I don't see a green screen. I see a beautiful field of stars. I'm there. I'm on the ship."

Advertisement
The Cast Has Great Chemistry
Sometimes it can be hard to tell how well a cast works together based solely on a panel. Not so with this group. Throughout the panel and press event, all five actors seemed to be having a great time just being around each other. They were playfully making fun of each other the whole time, with their infectious energy livening up the events.
When speaking about acting on such a tense, emotionally-demanding show, the cast repeatedly mentioned how supportive their fellow performers were throughout the process and how in tune they were with one another. Even a star-studded cast can flounder if they aren't clicking, but the crew of the Nightflyer seems to be on exactly the same page.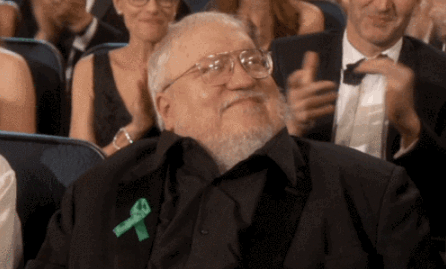 It's Inspired by Horror Masterpieces
Without spoiling anything, the opening scene of the show makes great use of some familiar moments from classic horror films. Showrunner Jeff Buhler assured everyone this was intentional, and that horror fans can expect lots of homages to films like Alien and The Shining throughout the first season. According to Turner-Smith, the production even used the exact lenses Ridley Scott used when filming the original Alien.
"The show is littered with horror references," Buhler said. "If you're a big horror buff, you're going to be watching this show going 'Oh, I recognize that! I know that shot!' And if you're not, well, you're just going to be scared."

Advertisement
I quite honestly knew very little about Nightflyers before this panel, but now you can rest assured I'll be tuning in on day one. There isn't currently a release date set, though the producers indicated they're expecting an October debut. In any case, I'm looking forward to ten straight episodes of terror.
The content is featured on https://www.directv.com/insider/ is editorial content brought to you by DIRECTV. While some of the programming discussed may now or in the future be available affiliates distribution services, the companies and persons discussed and depicted, and the authors and publishers of licensed content, are not necessarily associated with and do not necessarily endorse DIRECTV. When you click on ads on this site you may be taken to DIRECTV marketing pages that display advertising content. Content sponsored or co-created by programmers is identified as "Sponsored Content" or "Promoted Content."