It's that time again! The start of a new month means a slew of fresh, new streaming content coming to Netflix. This June, watch out for some long-awaited titles, returning fan favorites and a host of new docuseries and specials that are sure to set your summer off right. 
New and noteworthy movies
This month, Chris Hemsworth (Marvel's The Avengers, Rush, Snow White and the Huntsman) is back as mercenary Tyler Rake. After being presumed dead, he's ready for another high-stakes mission to save the imprisoned family of a ruthless gangster who doesn't care whether they live or die. Tune in to see what the fan-favorite commando is capable of next.
New romance alert! Gabrielle Union (10 Things I Hate About You, Bring It On, Almost Christmas) stars as a fashion editor who hooks up with a cute younger guy at a party. The only problem? He ends up being none other than her boss' twenty-something-year-old son. Promising to be raw, honest, and sensual, stream to find out if girls can finally have their cake and eat it too in this one.  
Fan favorites and critics' picks 
June 1: 'Hanna'
Directed by Joe Wright (Atonement, Pride and Prejudice, Anna Karenina), this thriller follows a teenage girl who was raised in the wilderness to be an assassin by her ex-CIA father (Eric Bana). Part nightmare, part fairy tale, Saoirse Ronan (Brooklyn, Lady Bird, Little Women) stars as the titular character, who embarks on a dangerous mission across Europe while being pursued by a ruthless intelligence agent played by Cate Blanchett (Blue Jasmine, Carol, Notes on a Scandal). Australia's The Age says "this cool, calculated who's-hunting-who piece brings home all the requisite tension, gunplay and fighting with a great deal of cinematic style."
June 1: 'Kicking & Screaming'
Starring Will Ferrell (Anchorman: The Legend of Ron Burgundy, The LEGO Movie, Elf) and his trademark humor, fans of the Frat Pack are sure to get a kick out of this 2005 sports comedy. Ferrell's take on a youth soccer coach trying to impress his overbearing father sees him learn some valuable lessons about sportsmanship and teamwork while following his team's misadventures as they struggle to win games. "It's all kept light and funny," according to Newsweek, "but underlying the broad sight gags is a movie that actually has something to say about competition, fathers and sons, machismo and caffeine."
June 1: 'Funny People'
Praised for being smart and surprisingly reflective, Judd Apatow's dramedy stars Adam Sandler (Billy Madison, Happy Gilmore, Grown Ups) as a successful, but lonely, stand-up comedian who forms an unlikely friendship with a young comic (Seth Rogen) upon being diagnosed with a life-threatening illness. As he faces his mortality and tries to reconnect with the people in his life, the film balances humor with poignant moments and features strong performances from the entire cast, making it a standout effort for all those involved. Leslie Mann, Jason Schwartzman and Jonah Hill co-star, among a slew of other familiar faces.
June 2: 'Stronger'
Certified Fresh on Rotten Tomatoes with a 90% rating, Stronger tells the true story of Jeff Bauman, who lost both of his legs in the 2013 Boston Marathon bombing. Jake Gyllenhaal (Donnie Darko, Brokeback Mountain, Nightcrawler) delivers a powerful performance, capturing Bauman's vulnerability and resilience in the face of overwhelming adversity as he struggles to adapt to his new life and come to terms with his trauma. 
The film also touches on themes of family, love and community, making it an emotional and inspiring watch that showcases the strength and triumph of the human spirit. And according to The Independent, it's "at its best in its harshest moments, when it acknowledges the contradictions in its hero's story and portrays his bitterness and self-loathing as well as his courage." 
Fresh shows, docs, and limited series
In this captivating three-part docuseries, viewers are taken on a remarkable journey through Arnold Schwarzenegger's (Pumping Iron, The Terminator, Kindergarten Cop) life, starting from his humble beginnings in rural Austria to his incredible rise to the pinnacle of the American dream. Offering an extraordinary glimpse into never-before-seen footage, fascinating stories and unprecedented access to candid interviews with Schwarzenegger himself, audiences are let in on his early days as a bodybuilder, his remarkable successes in Hollywood and his time as the governor of California. Through conversations with friends, adversaries, co-stars and observers, the series also delves into the joys and challenges of Schwarzenegger's personal and family life, creating a narrative that perfectly reflects his larger-than-life personality. 
Narrated by the incomparable Sir David Attenborough, the Emmy-winning nature program is back and better than ever in this month's Netflix production of Our Planet II. Through breathtaking and groundbreaking camera work, Our Planet II takes viewers on a captivating exploration of the hows and whys behind animal migrations, showcasing some of the most extraordinary and enthralling travel stories in the natural world. Each moment captured on screen showcases the sheer magnitude and wonder of these migrations, providing a deeper understanding of the incredible journeys undertaken by countless species.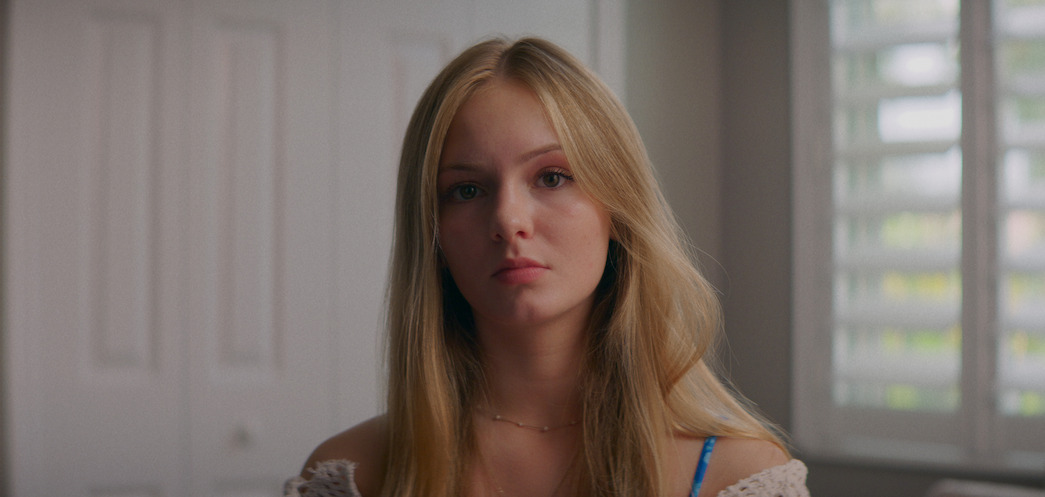 Premiering at New York City's Tribeca Film Festival, which takes place June 7-18, Take Care of Maya shares the true story of a nine-year-old girl who was admitted to Johns Hopkins All Children's Hospital in 2016 with an unusual condition. "As the medical team tried to understand her rare illness, they began to question the basic truths that bound the [family] together," Netflix reveals. "Suddenly, Maya was in state custody — despite two parents who were desperate to bring their daughter home. The story of the Kowalski family — as told in their own words — will change the way you look at children's healthcare forever." 
How to Get Netflix with DIRECTV
You can access Netflix with your internet-connected gemini device. Simply access APPs through the APP store on your device and add Netflix. You can even pick up shows where you left off using the Continue Watching feature. 
The content is featured on https://www.directv.com/insider/ is editorial content brought to you by DIRECTV. While some of the programming discussed may now or in the future be available affiliates distribution services, the companies and persons discussed and depicted, and the authors and publishers of licensed content, are not necessarily associated with and do not necessarily endorse DIRECTV. When you click on ads on this site you may be taken to DIRECTV marketing pages that display advertising content. Content sponsored or co-created by programmers is identified as "Sponsored Content" or "Promoted Content."