Tom Cruise's high-flying spy Ethan Hunt is back at the end of this month for the sixth Mission: Impossible installment. Your mission, should you choose to accept it, is to get up to speed before Fallout hits theaters.
Whether you simply need a refresher course or you've never seen a previous Mission: Impossible film, this guide is here to prepare you for the latest MI movie. We've incorporated lines of dialogue from the two Fallout trailers released in recent months, using them as a jumping-off point for the most important things to know before joining Cruise on his latest mission.
"There cannot be peace without first a great suffering. The greater the suffering, the greater the peace."
The man in the trailer who is lecturing Hunt about suffering is Solomon Lane (Sean Harris), the former intelligence agent who became head of the terrorist organization known as the Syndicate in MI5. It was supposedly disbanded at the end of that film, but in the MI6 trailer, we learn that Lane has broken out of prison and unsurprisingly has big plans to wreak havoc on the world at large.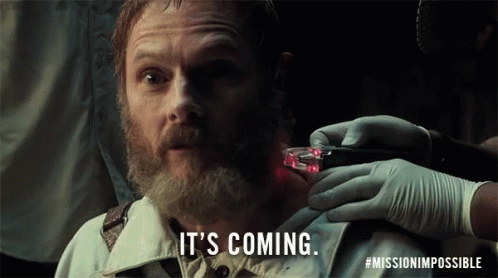 "The fallout of all your good intentions."
Hunt often faces collateral damage from his missions that hit very close to home. In MI3, Hunt is retired from field work only to be recruited back in to help save one of his proteges, Lindsey Farris (Keri Russell). The team manages to find her, but an explosive device implanted in her head kills her before they can remove it.
And this line, from which MI6 gets the subtitle "Fallout," frankly makes us a little nervous for the returning Julia Meade-Hunt (Michelle Monaghan), Ethan's wife who has been largely absent from the series since film three. More on this later! Director Christopher McQuarrie did tell the Scriptnotes podcast (via Collider) that this installment is going to a very emotional place.
"We're at this kind of emotional crossroads with the franchise saying, 'Well, how dramatic can you take Mission?'" McQuarrie said, likening it to when the James Bond franchise took a more serious turn and adding, "It's not going to a dark place. It's going to a more emotionally dramatic place."
"Now the world is at risk."
The cast and crew are keeping fairly mum about specific Fallout plot details, but McQuarrie, who also directed MI5, told Empire back in January that it will revolve around a botched mission and "a threat of nuclear terrorism." Nuclear warfare, of course, another potential allusion for the film's subtitle.
"This is a bad idea"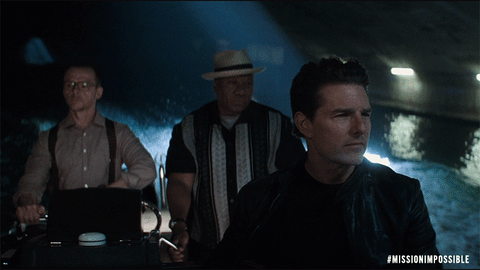 There are some great shots of returning characters Luther Stickell (Ving Rhames) and Benji Dunn (Simon Pegg) in both trailers. To bring you up to speed on them, you should know that Stickell is an expert computer hacker and has appeared in every MI film so far. Dunn is a technician in the third film who gets promoted to field agent for films four and five. He and Stickell will undoubtedly continue their wonderful streaks as Ethan's trusted right-hand men.
'You don't understand what you're involved in… please don't make me go through you.'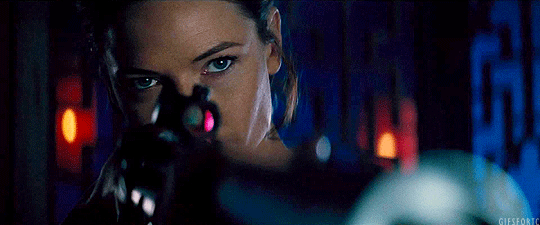 Rebecca Ferguson is back in Fallout, reprising her character of intelligence agent Ilsa Faust. She and Hunt were on the same side in MI5, working together to take down the Syndicate, but in the trailer for Fallout, it seems like she may be working against Hunt. Perhaps she has gone undercover again and is warning him off?
"How many times has Hunt's government betrayed him, disavowed him, cast him aside? How long before a man like that has had enough?"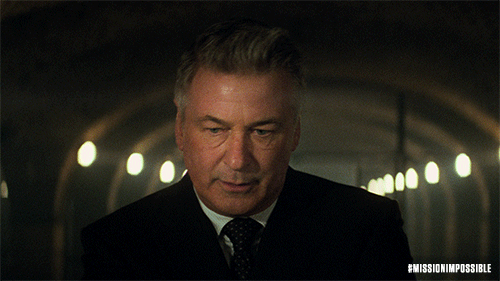 Ethan begins the MI series as a disavowed IMF agent after being framed for murder and he is again disavowed by the organization in MI4 after a bombing at the Kremlin. Then in MI5, the entire IMF is disbanded by a Senate committee after CIA director Alan Hunley (Alec Baldwin) testifies about their recklessness in carrying out missions. The IMF is eventually reinstated, but as the trailer warns — how far can you push one man's loyalty before he snaps?
"So, how is he?"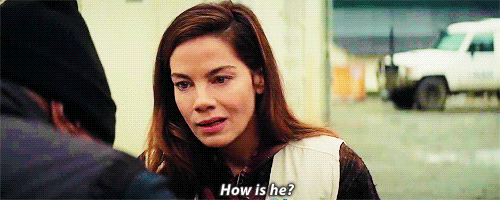 Michelle Monaghan joined the MI franchise in the third installment, playing Ethan's fiancee-then-wife Julia. But with Ethan's job being as dangerous as it is, they faked her death in the fourth film (off-screen) and she has been largely unseen since the third film.
But Monaghan is back in a big way in Fallout, though she isn't giving much away in terms of how Julia is involved in the plot. She did tell the U.K.'s Metro newspaper back in February that when director McQuarrie called her and sketched out his idea for Julia's return, she was "immediately impressed."
"[McQuarrie] really wanted to bring it back to an emotional point. Much like the fourth film, perhaps. And really have Ethan confront his demons," Monaghan teased. "'Fallout' is indicative of a number of different things. It could be the fallout of a relationship. I would say it is a much more emotionally confronting film than we have seen in the past."
Mission: Impossible — Fallout opens nationwide on July 27. Catch up on the former movies now on DIRECTV.