When many people think about the quintessential rocker, the image that comes to mind is the glossy-hair metal archetype. Since the genre attained its commercial peak in the '70s and '80s, back when figures like Steven Tyler and Gene Simmons were some of its most popular faces, pop culture has commonly displayed rock and rollers as blustery, hedonistic narcissists with an unquenchable thirst for getting loaded and laid. As the age-old saying goes: sex, drugs, and rock and roll, and that's the order in which cinema has largely abided by in their depictions of rocker types.
Movies like "Spinal Tap" and "Almost Famous", two of the most iconic rock films of all time, lean into those over-indulgent sensibilities and explore the rockstar as the celebrity: a person who's already made it to the top and are now subsumed in that vapid lifestyle. They're great films and their portrayals are certainly accurate for a very specific type of rock musician, but 99% of the people who play rock music, either as a career or a hobby, aren't anything like that. They likely have a lot more in common with the characters Jack Black plays when he dons his guitar for the big screen.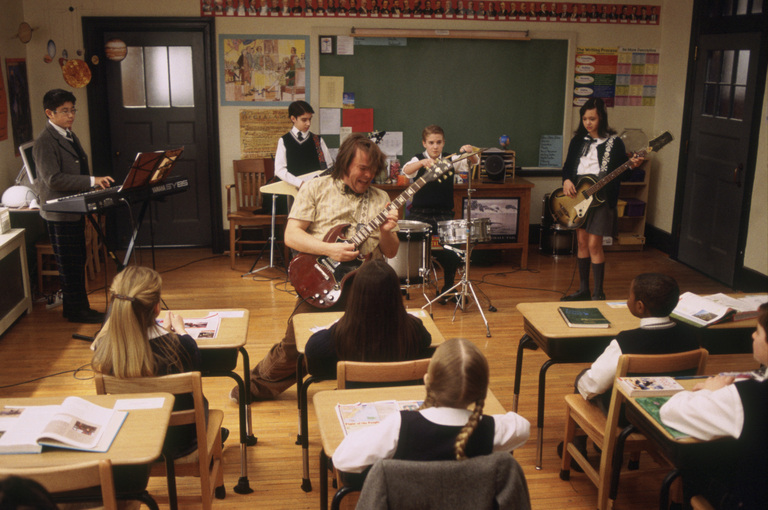 In his standout role as Dewey Finn in Richard Linklater's terrific 2003 film "School of Rock", and as a caricature of himself in both the "Tenacious D" TV show and their 2006 cult classic "Tenacious D In: The Pick of Destiny", Black plays underdog rock fanatics who are at once kind of pathetic and hilariously likable. In "School of Rock", he's a failing local musician who cons his way into a substitute teaching job at a wealthy private school and ends up shaping his students into a precocious rock band. In "Tenacious D", he plays a starry-eyed Joe who joins forces with an aging burnout to try and carry out their far-fetched vision of becoming the best rock band in the world (or at least the best at their local open mic night).
In both of those roles, Black opts for a dopey everyman demeanor instead of the over-the-top rockstar trope, presenting a more relatable and authentic depiction of what rock and roll really is: an escape for goofy outsiders everywhere. For every bonafide rockstar, there are ten thousand hopefuls banging away in their basements, and Black is perfect for portraying that guy who's never made it and probably never will. Anyone who's ever air-drummed in study hall or played to an empty venue while dreaming about selling out an arena can relate to his gleeful optimism in "The Pick of Destiny" or his unrealistic aspirations throughout "School of Rock".
However, his natural talent as an onscreen axeman extends a lot farther than just his buoyant enthusiasm. For one, Black isn't a conventionally attractive man in the way many other cinematic rockstars are. His swoopy hair and natural fit-in-a-frumpy-band t-shirt make him look like any old Guitar Center employee, not a stunning Hollywood actor trying to put on a grimy schtick. In "School of Rock", when he's sleeping in a cordoned-off section of his roommate's living room, surrounded by CD's and miscellaneous junk, he really does look the part.
However, and this is crucial, he doesn't let that dumpy aesthetic take over his characters. Although he makes a clever hangover joke in "School of Rock" and rips a bong once in "The Pick of Destiny", he wholeheartedly rejects the role of rocker-as-stoner. Granted, "School of Rock" is a movie for tweens and teens, but there's a scene where one of his students gets pulled into a van with some stereotypical rock hedonists and Black frantically rescues him and lectures him that rock is about playing music, not getting loaded. It's a subtle yet refreshing rejection of that tired cliché, and it's one of the most appealing aspects of his "Tenacious D" character as well.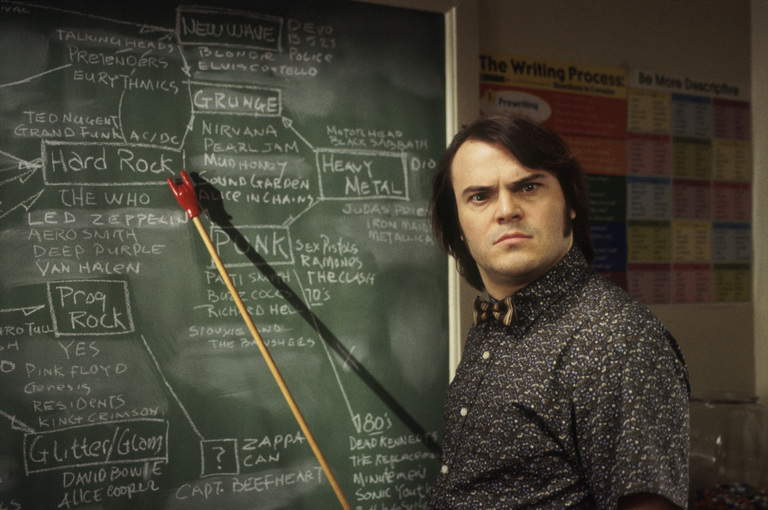 Throughout the movie, Black is militantly focused on obtaining the Pick of Destiny so that he and his bandmate, Kyle Gass, can become the best rockers in the world. There's literally a whole fantasy scene where he's dreaming about being introduced at a local dive bar as the best band ever ("period") before busting out an epic metal banger that literally blows a guy's mind. Without Black by his side, though, Gass is frequently distracted by women and derailed by his burnout lifestyle, so Black's primary role is to reignite his spark to be a rock god—not a celebrity, per se, but an actual musical genius. The focus is always on the music. In real life, every band has that one member who reigns in everyone's focus and keeps them concentrated on the task at hand, and Black is that character to a tee—an archetype that's rarely given the lead roles in rock films in favor of the once-gifted deadbeat.
However, Black's strongest asset as an onscreen rocker is how his genuine offscreen love for rock music bleeds into his roles. The scenes in "School of Rock" when he's teaching his students rock history and assigning them different albums for homework seems like something he might actually do in real life if he was given the chance. And in "The Pick of Destiny", when he happens upon an unkempt Gass busking on the boardwalk, his awe-struck enamoration with Gass' strumming charmingly recalls the youthful flutters one gets when they fall in love with their favorite artist on first listen.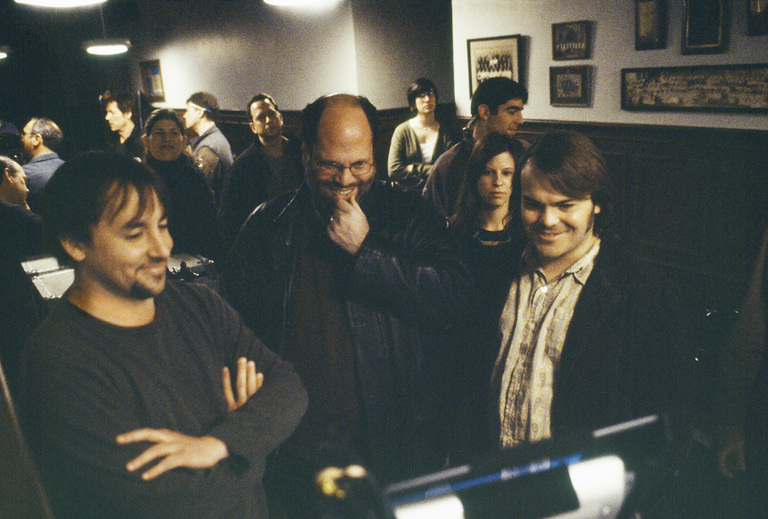 Black seems like someone who would just love to talk your ear off about Led Zeppelin and shamelessly rock out in his living room after a day of shooting, so it doesn't seem like he has to try that hard to get into character in these roles. That makes Jack Black not only the most realistic rocker in all of cinema but the most endearing. The guys in "Spinal Tap" look like fun characters for a wild Saturday, but you'd be hard-pressed to find another Hollywood character who you'd want to start a band with more than Dewey Finn.
The content is featured on https://www.directv.com/insider/ is editorial content brought to you by DIRECTV. While some of the programming discussed may now or in the future be available affiliates distribution services, the companies and persons discussed and depicted, and the authors and publishers of licensed content, are not necessarily associated with and do not necessarily endorse DIRECTV. When you click on ads on this site you may be taken to DIRECTV marketing pages that display advertising content. Content sponsored or co-created by programmers is identified as "Sponsored Content" or "Promoted Content."