It's funny that James "Ghost" St. Patrick would name his fire emoji-worthy New York nightclub "Truth," because his life is just a whole lotta deception. Power finally returns to STARZ on Sunday, July 1, and fans will soon see what's happening to the St. Patrick family in the wake of season four's game-changing death. Here are five more reasons to look forward to the season premiere — but full warning, there are massive spoilers ahead, so catch up on previous episodes first.
1. Nobody is safe
As the shocking season four episode "That Ain't Me" proved, not a single character's life — no matter how precious — is off-limits. In an unexpected twist, Raina's tragic death wasn't even directly connected to her dad's drug-dealing business. Fans seem to largely believe that her twin brother, Tariq, is to blame for her demise. But the real question is, who will they have to say goodbye to next?
2. Courtney Kemp's brilliant storytelling
Power showrunner Courtney A. Kemp rose to fame writing for The Bernie Mac Show and The Good Wife, among others. Then she dreamed up an action-packed television series about a drug dealer rethinking the way he does business. Thus, Power was born. Now Kemp is one of the entertainment industry's leading female showrunners — and she's making sure the stories she writes include diverse talent both on and off screen.
3. The A+ acting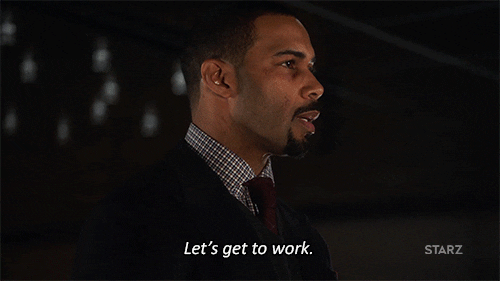 Of course, Kemp can't do it alone. She's surrounded by Power's massively talented cast, who have the acting chops to make fans believe that those perfectly orchestrated fight sequences are actually happening in real life. There's Omari Hardwick, pictured above, who was nominated for Best Actor at the 2017 BET Awards for his role as Ghost. Naturi Naughton has also won numerous awards for playing Tasha St. Patrick, Ghost's unstoppable wife. Talk about a Power couple.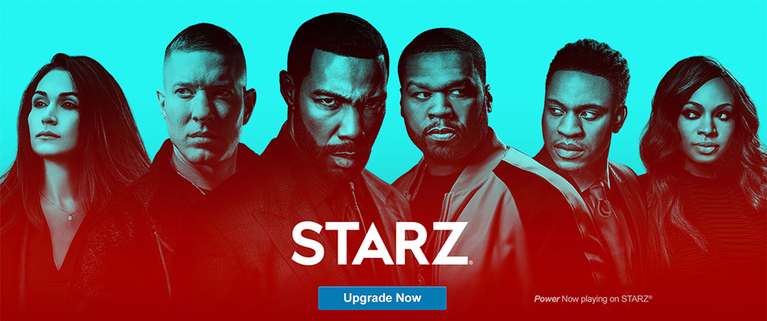 Advertisement
4. The fierce soundtrack
Turn up the speakers because this Power playlist — featuring songs from 50 Cent (who co-stars on the show), A$AP Rocky, Mary J. Blige, and more incredible artists — is chock-full of anthems that'll help anyone get things DONE. On Power, those things just happen to relate to running a drug-dealing business. But in real life, I highly recommend as your new cardio soundtrack.
5. All the steamy scenes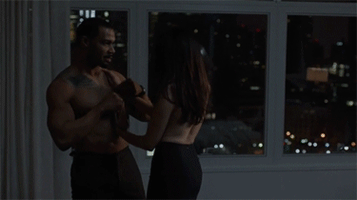 Between Outlander and Power, STARZ has been killing it with passionate, nuanced sex scenes. (Maybe it's the female creators on both projects who've helped elevate the scenes? Just sayin.) It's hard to pick just one favorite steamy session, but Tasha putting on a show for her driver sure tops the list. In Power, character development and motivations get illustrated in the sheets, as everyone grapples for… you guessed it, power.
Don't miss Power's fifth season starting Sunday, July 1st on STARZ. And don't worry if you're not caught up; watch previous seasons on DIRECTV.