When Aquaman hits theaters, all eyes will be on Jason Momoa starring as the DC Super Hero. The Game of Thrones alum is a commanding on-screen presence and brings a sense of gravitas to the comic book character who traditionally has been portrayed as a blonde beefcake in bright orange and green. This, however, is definitely not your grandpa's Aquaman and he is definitely not playing second fiddle to other superheroes anymore.
But don't get so distracted by Momoa's new iteration of the DC Super Hero that you forget to notice how awesome the Aquaman supporting cast is. Not only are there some heavy hitting actors, but the characters they portray are just as interesting as the leading man, which is why we'd like to highlight five who could very well carry their own movies.
From ocean royalty to political strategists, a love interest to a deadly mercenary, the Aquaman universe is brewing with potential film leads everywhere.
Mera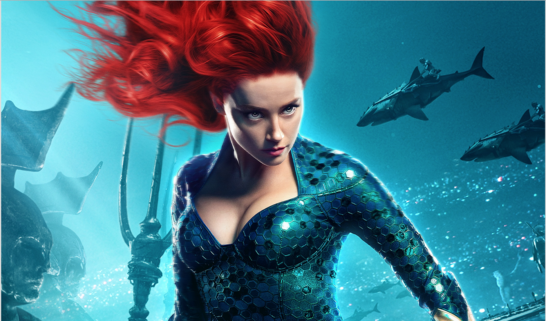 Our No. 1 choice for an Aquaman spinoff movie is Mera (Amber Heard), who is being groomed to become queen of Atlantis. Not only could the entire pantheon of superhero movies use more female-driven stories, but Mera's powers allow her to control her aquatic surroundings using only her mind. She can also communicate with other beings telepathically. What really makes Mera special, though, is her evolution through the years from Aquaman's token love interest to a fierce Atlantean warrior in her own right. Her comic book storylines in the 1990s and 2010s took Mera on some very dark journeys of self-discovery, as she dealt with the death of her children, bouts of mental illness and uncontrollable rage. If future franchise installments wanted to focus on Mera's struggles and strengths in a standalone film, there is a lot of meaty material to mine.
Ocean Master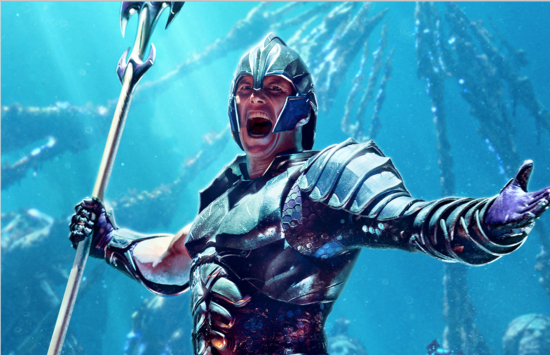 It's always fascinating when villains get their own stories, especially one who is so closely tied to the main hero. Orm Curry (aka Ocean Master), played here by Patrick Wilson, is Aquaman's half-brother and has harbored jealousy and resentment for Aquaman his entire life. In DC Comics' The New 52, the two fight for control over Atlantis, while in the new Aquaman movie Ocean Master is already king of Atlantis and wants to unite the seven undersea kingdoms to declare war on the human surface world. Ocean Master's powers include being highly innovative with technology but also being able to control lightning and water with his crown and scepter, which make him a formidable opponent indeed for Aquaman.
In The New 52 comics, Ocean Master has a whole storyline where he goes to prison, eventually taking part in a prison break and saving a human mother and her son. He starts living with this mother and son only to be offered a way back into the Seven Seas by Nereus (Dolph Lundgren), the king of the Xebel tribe and Mera's father. That right there would be an Aquaman spinoff film we would gladly watch.
Nuidis Vulko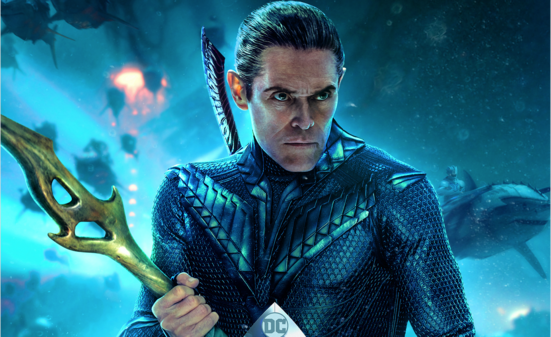 This academic man of science is sort of the Alfred Pennyworth of Aquaman's world—if Alfred got out of Wayne Manor and sometimes fought alongside Batman. Vulko (Willem Dafoe) has acted as a mentor and advisor to the aquatic Super Hero, but he has also been a hero in his own right. In one storyline, Vulko saves Lois Lane from drowning and is the one to inform the Justice League of the Ocean Master's plans to annihilate the surface world.
It would be interesting to see a prequel standalone movie that shows how he came to know Queen Atlanna (Nicole Kidman) and took on the role of the counselor in Atlantis. He has a whole comic book storyline where he suspects Orm killed Queen Atlanna, which could make for an exciting film that incorporates three major players from the Aquaman movie.
Queen Atlanna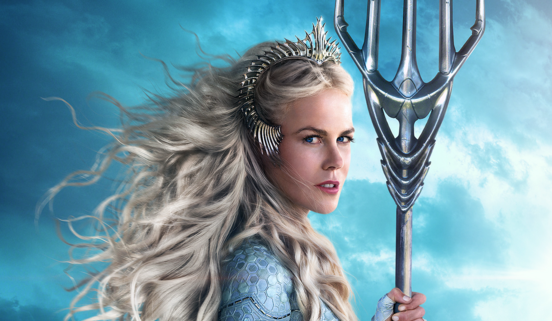 Not much was actually written about Queen Atlanna to Aquaman, Ocean Master, and Queen of Atlantis before The New 52 DC Comics revamp in 2011. It's in this film that Atlanna gets her own juicy storyline of falling in love with surface-dweller Tom Curry, who fathers Aquaman with Atlanna. But she cannot stay with him and the baby owing to her duties as successor to the Atlantis throne, so she eventually marries the cruel Orvax Marius and gives birth to a second son (Orm) and a daughter (Tula). After suffering years of abuse at her husband's hand, Atlanna murders Orvax (though makes it look like it is an assassin set up by one of his enemies).
This is another instance where an origin story would be perfect because Atlanna's younger days were chock full of drama, heartache, and political intrigue. Logistically, it would also be fairly easy to coordinate because they wouldn't need anyone from the current DC Universe films but instead could be all new actors.
Black Manta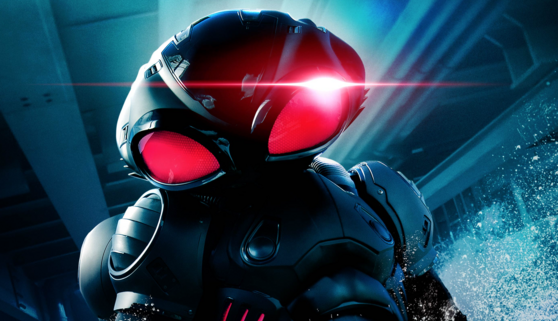 Aquaman acts as a great origin story for how David Kane becomes Black Manta (Yahya Abdul-Mateen). He is portrayed as a treasure hunter and mercenary who is out for revenge against Aquaman, blaming the Super Hero for his father's death. Provided Black Manta doesn't die in the Aquaman film, he could go on to star in his own film where they dramatize Black Manta joining forces with Lex Luthor, Black Adam, and Captain Cold to defeat the Crime Syndicate, a team of villains who are basically the evil counterparts of the Justice League. Like a possible Atlanna origin story film, this one would also be easier to coordinate since it could be written such that the only overlap with the other DC Universe films would be Abdul-Mateen as Black Manta.
As it stands right now, it is probably more likely we'll get an Aquaman sequel before any spinoff films starring the aquatic supporting cast. But there is no shortage of material should this arm of the DC Universe prove successful.
Aquaman opens nationwide on Dec. 21.
Catch up with Aquaman and other DC Super Heroes here.