Welcome to House Stark week!
As we approach the premiere of the final season of Game of Thrones, we are dedicating each week to a different group of our favorite Westeros citizens. Check back each day for new articles and exclusive videos about our favorite Wolf Pack.
House name: Stark
House sigil: Direwolf
House words: Winter is coming
Home: Winterfell
Kingdom: The North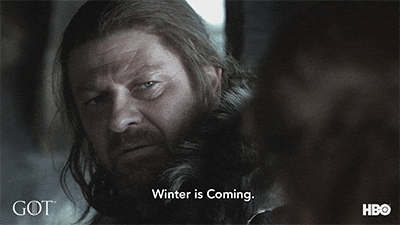 Explore the Stark family tree
Spend time with Arya, the Many-Faced Girl
Relive some of the House's best (and worst) moments
Defy space and time with Bran, the Three-Eyed Raven
The North remembers, and so will you with the History of House Stark
Find inner strength with Sansa, the Lady of Winterfell
Do you think you're a Stark? Let's see how you can be sure
We know a lot, Jon Snow
Brienne of Tarth – the knight we need and deserve
Show your House Stark pride!