Beginning July 25, hundreds of entertainment journalists are trapped inside gather in the Beverly Hilton Hotel for the semi-annual Television Critics Association press tour, where networks and streaming platforms take turns hosting days of panels and interviews for their new (and sometimes returning) projects. It runs all day, every day, for two weeks, and in between the hotel buffet food and frostbite-inducing air conditioning levels, one brave reporter is chronicling her time there. These are her dispatches from the 2018 TCA summer press tour.
TCA '18 day three was the Viacom family of networks (which includes BET and Nickelodeon), YouTube and the Audience Network day, with guests ranging from Bobby Brown to Harry Potter's Draco Malfoy himself, Tom Felton, who stars on YouTube's new original sci-fi series, Origin. Let's dive in.
Turtle Power!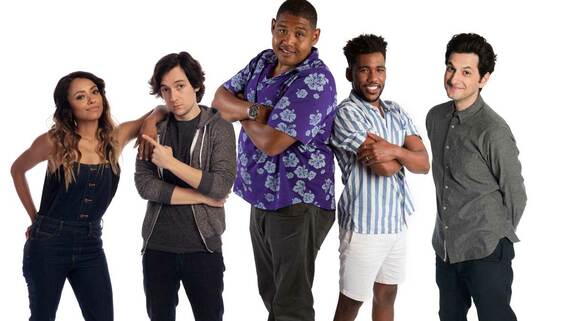 Ben Schwartz of Parks and Recreation says that voicing Leonardo on Rise of the Teenage Mutant Ninja Turtles and Dewey on the new Duck Tales is a dream come true and a total thrill as a kid who grew up in the 1990s.
And Kat Graham says she thinks it's important that this new TMNT made April O'Neill a young, black girl, adding that she never saw anyone who looked like her in cartoons when she was growing up.
The fierceness, the being able to hang with the boys, the strength. I want young girls to see this, to see there's a brown cartoon character they can relate to, says Graham
Revisionist History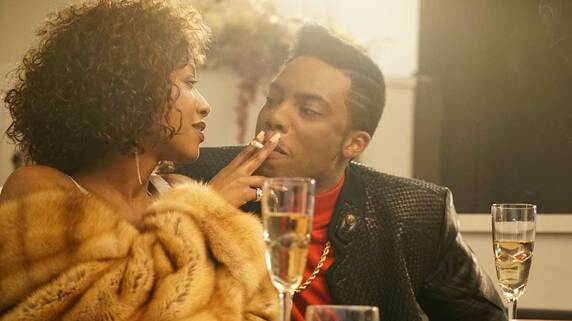 The Bobby Brown Story is coming to BET in September, chronicling the R&B star's story from his own perspective (Brown is an executive producer on the project). And the two-part film might be a bit revisionist.
"A lot of the stories that have been told about me are untrue. They're false. So we're just correcting [that] … I'm able to tell my story from what I know, my truth," said Brown. "That's the basic reason we did this film, was to be able to tell my side of the story."
And that apparently involves glossing over the domestic violence between him and his wife, Whitney Houston. When Brown was asked about the 911 calls from the late Ms. Houston that are part of the public record, he responds, "The public record is wrong," and the one of the most bizarre panels of the day abruptly ended.

Good News for Stephen King Fans
It's not official yet, but Mr. Mercedes director/executive producer Jack Bender says that they are planning for a third season of the Audience Network original series — which means that presumably Bill Hodges (Brendan Gleeson) will not die from cancer at the end of the season and live to fight another order of episodes.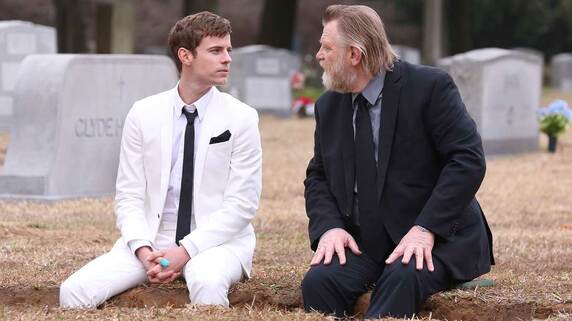 "We definitely hopefully will have a third season and that door is wide open," says Bender. "And we didn't use up all of [book three] End of Watch, by the way. We just dipped into it."
So get excited, Mr. Mercedes fans. It sounds like there is at least one more season of your favorite detective after the second season premieres on Aug. 22.
Draco Malfoy Turned Petty Criminal