Summer fun is in full swing, and we are busy living our best lives and don't have time to make decisions, even about what to watch next. Stop scrolling to find a new show because this list will let you get back to the important stuff, like planning more pool parties, pondering the best TV watching snack and perfecting a spicy margarita recipe. So, after a long day of beach volleyball, keep the competition going and gather your team to cheer for (or against) the contestants on these entertaining competition shows. 
Master Chef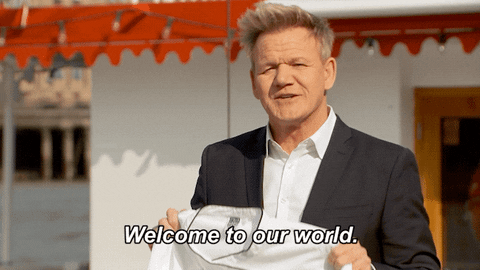 Back for its 12th season, MasterChef on Fox is arguably one of the most watched food competitions on broadcast television. We've been obsessed with this show for several reasons, whether it be rooting for the amateur chefs competing in cooking challenges, or Gordan Ramsey's famously hilarious insults. A few of our favorites, "my Gran could do better and she's dead" or "this is a really tough decision… 'cause you're both crap." Ramsey doesn't hold back when he eliminates the contestants, and we can't get enough!
American Ninja Warrior
In its 14th season, American Ninja Warrior on NBC showcases people from all walks of life, all over the country gathering with one common goal: to see who can make it to the top of the world's most challenging obstacle course in the shortest amount of time. Few people have ever completed the course, but the challengers stop at nothing as they test the limits of their mind and body. Skipped the gym today? The contestants support and motivate each other throughout the season. We are inspired by their positive encouragement of one another, so we are positively tuning into this series on Mondays.
Ex on the Beach
 

 

View this post on Instagram

 
When hot, single reality stars head to the beach looking for romance, an idealistic lover's trip is ruined when their exes arrive. As a shock to many, Arisce Wanzer and Mike Mulderrig were the only pair to leave the beach as a couple. This dynamic duo has scene stealing viral moments thrusting them further into the spotlight. If you need convincing, watch them here on Romantic Advice. Their entertaining banter and brutally honest chemistry has us falling on the floor laughing. While we miss seeing new episodes – we are still getting swimsuit inspo from these hot singles. Catch up on this season of Ex on the Beach currently available on DIRECTV Stream.
Want more show recommendations and more Arisce? You're in luck! Check out what she's watching right now on DIRECTV. *Spoiler Alert* – one of them is Ex on the Beach.
Stay close to DIRECTV to keep up with the best in competition, reality and entertainment!