To celebrate Women's History Month, we'd like to take a look at particularly good on-screen portrayals of famous, influential and important real-life women with our What to Watch series. To kick things off, we're going to be looking at portrayals of some of the most visible women in U.S. history: first ladies.
So far in our country's 240-year history, all of the Presidents of the United States have been men, but many owe their success to the supportive, ambitious, no-nonsense women standing beside them, especially in the last 100 years. With that in mind, here's a look at some of the strongest, most indelible women behind the leaders of the free world — and the extremely talented actresses who played them on screen.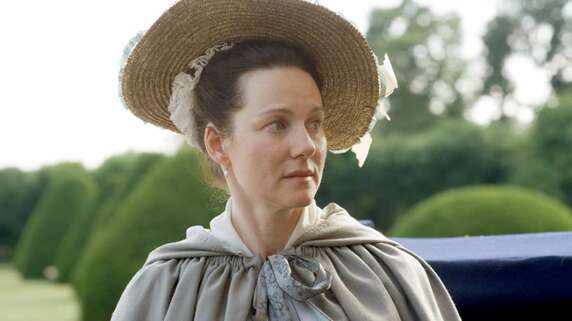 Role: Abigail Adams
Actress: Laura Linney
Film: John Adams (miniseries)
This 2008 HBO project is the most award-winning miniseries in TV history, anchored by superb performances from its leads, Paul Giamatti and Laura Linney as John and Abigail Adams. The film depicts the real-life partnership the two shared, illustrating how much Adams respected his wife's counsel and opinions. The miniseries won 17 Golden Globe and Emmy awards and the New York Daily News critic hailed Linney's portrayal as "one of the most richly nuanced women in recent TV memory."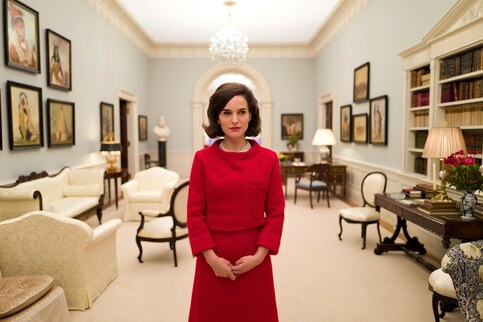 Role: Jackie Kennedy
Actress: Natalie Portman
Movie: Jackie
This 2016 drama chronicles first lady Jacqueline Kennedy's strength and poise during some of the worst days of her life — the moments following her husband's assassination in November 1963. Portman received both a Golden Globe nomination and an Oscar nomination for her performance, which critics called "genuine," "tremendous" and "brilliant." And the first lady's well-known accent? According to director Pablo Larraín, Portman aced it right away.

Role: Mary Todd Lincoln
Actress: Sally Field
Film: Lincoln
Sally Field earned her third Oscar nomination for her portrayal of Abraham Lincoln's wife in Steven Spielberg's 2012 historical drama. The film chronicles the last few months of the Civil War, culminating in Lincoln's assassination in April 1865. It would be easy to fade into the background acting opposite Daniel Day-Lewis as the titular president, but Field more than holds her own as his caring-but-sometimes-unstable wife Mary, who has already lost one son to the Civil War and is afraid she'll lose another the same way.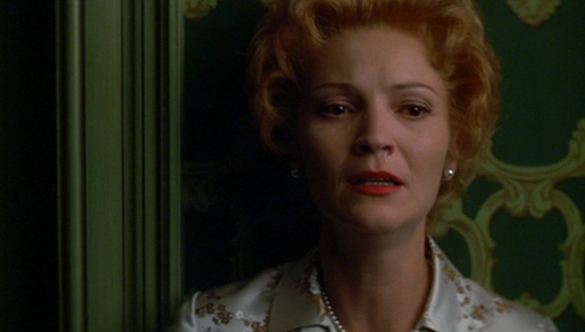 Role: Pat Nixon
Actress: Joan Allen
Film: Nixon
The wife of President Richard Nixon was given a nickname by the press — Plastic Pat — because of her passive, emotionless demeanor, but Oliver Stone's 1995 political drama brought a sympathetic, nuanced look at this woman who had to stand by while her husband was part of one of the biggest political scandals in this country's history, and that is largely due to Joan Allen's excellent performance, for which she received an Oscar nomination. Film critic Roger Ebert called her the "key supporting performance of the movie," standing strong as President Nixon's conscience.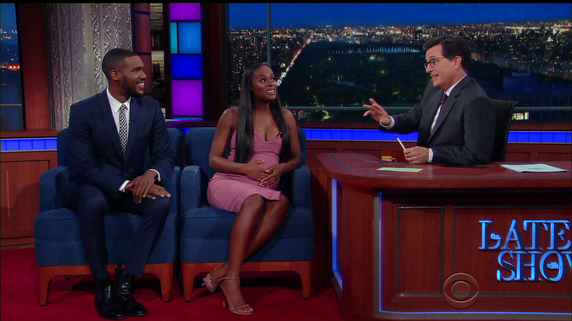 Role: Michelle Obama
Actress: Tika Sumpter
Movie: Southside With You
If you're more of a fan of happy endings, relive Barack and Michelle's first date in this 2016 romantic drama. It is full of heart and lovely moments in the vein of Before Sunrise, with Sumpter particularly good at capturing the essence of her real-life counterpart. And don't worry if you're concerned about it being too heavy on the politics — it's decidedly a character drama, not a political film.
And what did the real-life couple think of the film? According to Vanity Fair: "They are excited. And they are also a little baffled by its existence."
Watch Southside with You on DIRECTV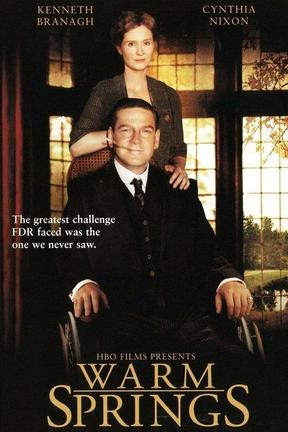 (Credit: HBO)
Role: Eleanor Roosevelt
Actress: Cynthia Nixon
Movie: Warm Springs
This 2005 HBO film looks at Franklin Roosevelt's efforts to cure his polio by indulging in the supposedly miraculous waters of Warm Springs, Georgia. It is a beautiful peek into one of the most interesting marriages to ever grace the White House. Kenneth Branagh is captivating as FDR, and Nixon (no relation to another U.S. president) is more than a match for him as an Eleanor who is both supportive and strong. The TV movie earned 16 Emmy nominations (winning five) and three Golden Globe noms.
---
Ad: Watch these movies and more, here.
Ad: Watch them on the go, here.
Ad: Switch to AT&T wireless now and save.