Shameless is the No. 1 series on SHOWTIME, as evidenced by the September premiere of its ninth season. Shameless is the longest-running drama on premium cable and the longest-running scripted show in the network's history. And despite the recent news that star Emmy Rossum is leaving the show at the end of season nine, it sounds like the show will continue.
What makes it so relatable and popular even nine seasons in? Certainly, the stellar cast, anchored by the always-outstanding William H. Macy (playing shameless scofflaw Frank Gallagher) and Rossum (playing his eldest daughter, Fiona) has something to do with it. The wacky hijinks that the Gallagher family and their friends get into also help keep things interesting. But there's something else. For me, what it really comes down to is that Shameless depicts an American reality unlike any other show on television.
With the 2018 revival of Roseanne (which has since been canceled, re-revived, and renamed The Conners after star Roseanne Barr's controversial tweets), there has been a lot of talk about depicting the working class on TV. Most shows on TV don't depict the working class at all; from the huge houses on Modern Family to the insanely posh lifestyle writer Carrie Bradshaw (Sarah Jessica Parker) maintained on Sex and the City, to the opulence of Billions, it is hard to find TV representation of anyone who falls below upper middle class.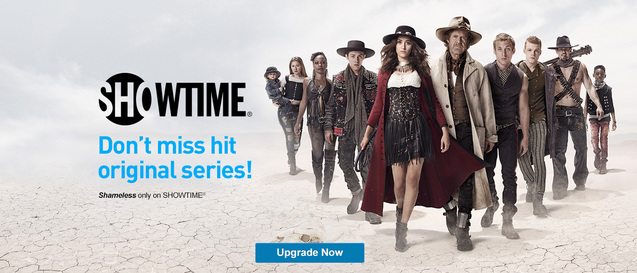 There are a few shows out there trying to depict the more average lifestyle, like Roseanne, The Middle, and One Day at a Time. The difference, however, is that those shows still very much have the glossy sheen of a sitcom world, failing to really dig into the realities of what it means to struggle financially in this country.
That's not to say they aren't good shows: One Day at a Time is particularly strong, focusing on the underrepresented Latinx community in a new way, and The Middle was vastly underrated for the entirety of its run — it just never received the awards recognition or buzz that it deserved. But they are still comedies at their core. The struggle can't be too real — because that isn't terribly funny. Roseanne probably came the closest to what Shameless is doing, but it still felt different than the long-running Showtime dramedy.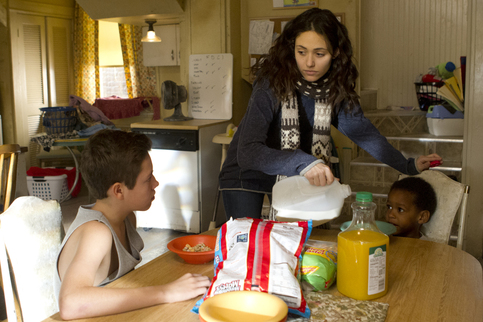 Shameless, on the other hand, is not afraid to dig into what it really means to be poor right now in one of the wealthiest countries in the world. Deeming the Gallaghers "working class" is actually kind of understating their struggle. The Gallaghers are poor; most of the time they live in abject poverty. In fact, an early plotline on the show had all the Gallaghers, even young Debbie (Emma Kenney) and Carl (Ethan Cutkosky), working as hard as they could during the summer months so that they could contribute to a "squirrel fund," i.e. the money they were going to live on during the hard and more expensive winter months in Chicago.
When deadbeat parents Frank (Macy) and Monica (Chloe Webb) find the squirrel fund and blow it on a car and drugs, it completely yanks the rug out from under Fiona (Rossum), who is only 22 years old but is basically the sole parent for her five younger siblings — a role she's been playing since she was just a young teenager. But Fiona's despair at the loss of the squirrel fund isn't because now they don't have money to go out to eat or buy new winter coats — it's because now they have to make choices like deciding between paying the heating bill or eating at all.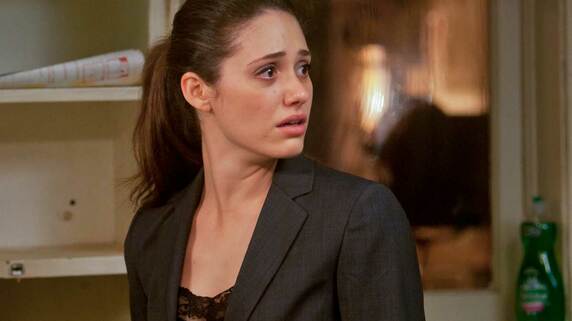 The show is full of impossible choices and dangerous situations that come with living in poverty. Fiona working a job where she is sexually harassed but doesn't have the luxury of quitting; the lack of health care because they can't afford it; the temptation of drugs and alcohol to numb the pain and struggle; the constant threat of child protective services. Remarkably, the show still manages to make viewers laugh even in the most heartbreaking situations. This is an incredible feat of storytelling. I have often questioned Shameless being submitted for awards in the "Comedy" category because nothing could be less funny than watching the family fight tooth and nail to break the cycle of poverty, only to watch them fall back to the bottom time and time again. It isn't just from one thing, either. The Gallaghers are knocked down by everything from absentee parents, to poor personal decisions, to many things that are outside their control, like Lip (Jeremy Allen White) being smart enough to go to a very good college but having no way to pay for it. He is maybe the family's best chance of pulling themselves out of poverty and he still faces a steep uphill battle from an institution and peers who have had every advantage.
Somehow, though, Shameless manages to walk the tightrope between drama and comedy better than any other show on TV.
Shameless is just one version of what poverty looks like in this country — almost all of the characters are white and it is set in a big city. There are plenty of people struggling in this country, however, who are not white, nor do they live in urban areas. These people are even more underrepresented on TV than poor white urban citizens. Compared to the vast majority of other television content, though, the Gallagher clan is truly the starkest depiction of what it really means to struggle to make ends meet — something a lot of TV viewers have no real concept of, especially those who can afford to subscribe to a premium network. Macy recently told Vanity Fair that he thinks the Gallaghers' despair is the most realistic part of the show.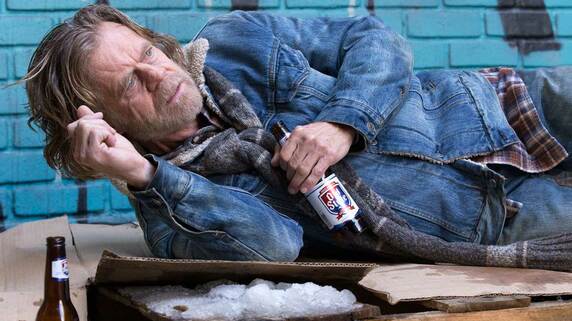 "All of the characters, when life kicks them down, they've always had these speeches of, 'Well, who was I kidding myself? I'm poor and I'm supposed to stay poor. It's rigged against me. I can never break out of this,'" says Macy. "And I think that kind of despair's very real. And I think that kind of despair is so poisonous for our society."
It is that realism that makes Shameless one of the strongest, most compelling shows of the last decade. It is what lifts it above the larger television landscape — even nine seasons in. When the show finally does go off the air, whether in season 10 or many years later, one thing is certain: there will be a glaring hole in television coverage of American poverty that will need to be filled.
Shameless season nine airs Sundays at 9pm ET only on SHOWTIME; get caught up on past and current episodes on DIRECTV. SHOWTIME subscription required.
The content is featured on https://www.directv.com/insider/ is editorial content brought to you by DIRECTV. While some of the programming discussed may now or in the future be available affiliates distribution services, the companies and persons discussed and depicted, and the authors and publishers of licensed content, are not necessarily associated with and do not necessarily endorse DIRECTV. When you click on ads on this site you may be taken to DIRECTV marketing pages that display advertising content. Content sponsored or co-created by programmers is identified as "Sponsored Content" or "Promoted Content."