Sharp Objects premiered on HBO July 8 and it's about to be your newest TV obsession: it's a character drama, but also a murder mystery. Each week, DIRECTV is going to break down the latest episode. We'll examine what we know so far and what new questions arise as the story unfolds.
Disclaimer: I'm writing these as I watch each individual episode. I also haven't read the Gillian Flynn book on which the show is based. As a result, these weekly posts are spoiler-free except for the episode they pertain to (and ones that came before).
Episode four ("Ripe") feels like a turning point for the show. We've firmly left Act I and are into Act II, with a new connection between the victims coming to light, and Camille (Amy Adams) and Det. Willis (Chris Messina) finally acknowledging their feelings for each other. There's also an old flame burning between two characters that previously slipped by me.
Five Things We Learned
Thus far, I've been operating under the assumption that Camille was raped as a teenager, and that still might be the case. But based on her conversation with Det. Willis at the "end zone," I'm now leaning toward the idea that she was so hurt over her mother forgetting her birthday that she went out and slept with a bunch of football players – but all that did was make her feel worse about herself. (It would also explain why Camille didn't have a stronger reaction to Kirk Lacy (Jackson Hurst) when she saw him and his buddies at the bar.)
Speaking of Lacy, he is now apparently the speech and drama teacher at the high school and is sad/angry all the time. Amma (Eliza Scanlen) tries to comfort him while also making a thinly-veiled pass at him — and Lacy seems interested before they're interrupted by the school bell. That's definitely something to keep an eye on.
Camille tells Det. Willis about two young women who were in love with each other and committed suicide together, with one leaving behind a baby girl who eventually went to school with Camille. This is interesting only because I had wondered if a homophobic person killed Ann and Natalie because they were romantically involved. Camille says no one ever found a knife at the scene of the double suicide, so perhaps the women were murdered and history is repeating itself.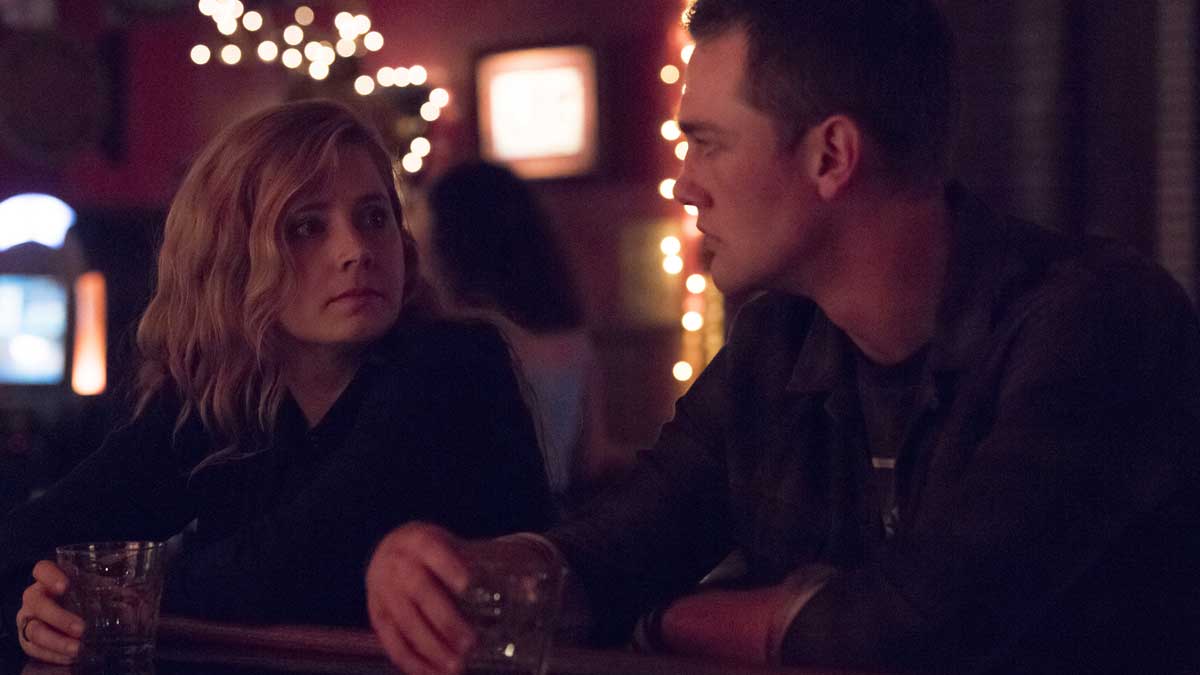 John Keene (Taylor John Smith) tells Camille two interesting things when she runs into him at the bar. Firstly: Back in Philadelphia, Natalie, angry at a girl in school for taking her pencil, stuck the pencil in the girl's eye. (Whoa.) Secondly: Amma was a lot closer with those two girls than anybody thinks – they all used to play in the creepy shack in the woods together. Camille immediately panics that Amma is going to be the next victim.
Chief Vickery (Matt Craven) comes to see Adora (Patricia Clarkson) in an absolutely gorgeous scene. The subtext is everywhere — Vickery and Adora were obviously romantically involved when they were young, and Alan (Henry Czerny) is still very jealous of the chief. It also sounds like Vickery's wife Jocelyn is not Adora's biggest fan. I have previously suspected both Adora and Vickery individually, but what a wild twist it would be if they were actually working together. It doesn't jive with this scene at all — this is the most likable either of them has been all season — but still. Food for thought.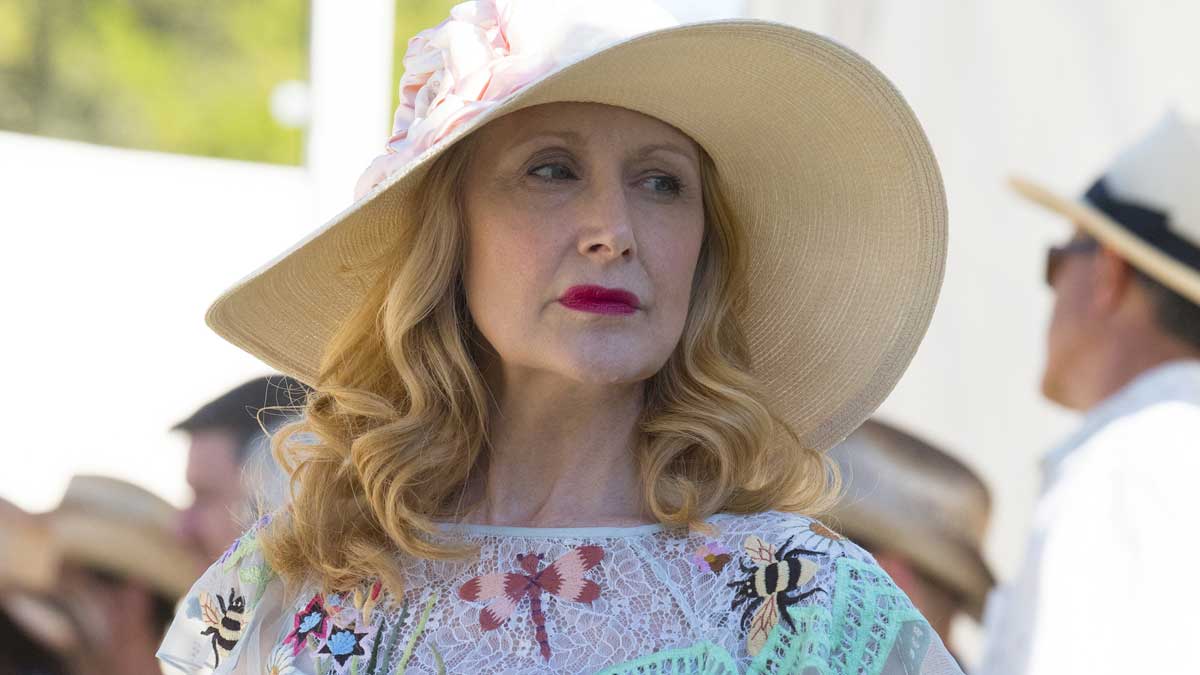 Three Unanswered Questions
When Camille tries to talk to Adora — she so desperately wants her mother's love — Adora seems to confuse Camille with Ann Nash. The comment about her chopping her hair off when Adora tried to put it in curlers for her school photo? That's an anecdote Bob Nash (Will Chase) told Camille back in episode one. What's going on there? Is Adora losing the tenuous grip on reality she has?
The Crellin family make-up is starting to fall into place a little, but I'm still very curious about Camille's father. Based on the conversation about losing Marian, I think Alan is Marian's father, not her step-father – which would mean that he's been around a long time. But he's not Camille's father: Adora was just a child when she had Camille, according to Camille, which most likely means Adora was a teenager. Is Camille's father Vickery? That would be quite a twist.
What was going on in Ashley's (Madison Davenport) little apartment after John left? Was that blood the little Lady Macbeth was scrubbing off the carpet? (It was really hard to tell… But it looked like blood.)
Telling Quotes
Adora: "This cut on my hand is giving me fits."
Camille: "It's barely a scratch."
Adora: "To you, maybe."
Adora: "In Wind Gap, recyclables go out on Wednesday."
The way Adora gets her digs in at Camille is a masterclass in being a terrible mother. I mean, that is some top-notch shade she is throwing at her obviously very damaged daughter. Wow.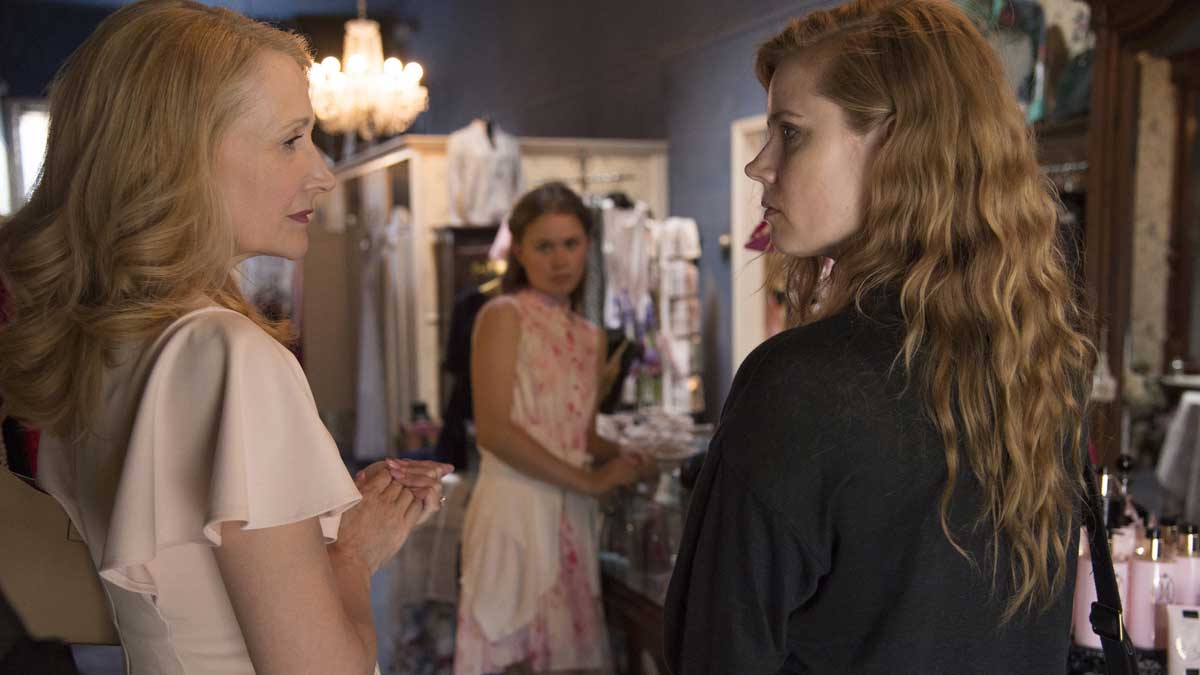 Adora: "How's Jocelyn?"
Vickery: "Fine. Sends her love."
Adora: "Well, that's sweet. I send it back, of course."
Vickery: "Of course."
This might be my favorite dialogue so far on the show. It is delivered so well; sugar wouldn't melt in Adora or Jocelyn's mouth, they're probably so sweet to each other. But that dislike runs deep and wide.
Vickery: "We need to talk about your daughters. One of them is dangerous and the other one's in danger."
Kinda makes you wonder which daughter is which, doesn't it?
Dig into the drama with us – Sharp Objects airs Sundays at 9 p.m. ET/PT on HBO
TV critic by way of law school, Andrea Reiher enjoys everything from highbrow drama to clever comedy to the best reality TV has to offer. Her work can be found at The A.V. Club, Entertainment Weekly, PopSugar, Variety and more. Her TV heroes include CJ Cregg, Spencer Hastings, Diane Lockhart, Juliet O'Hara and Buffy Summers. TV words to live by: "I'm a slayer, ask me how."