While Counter-Strike: Global Offensive was certainly the main event at the ESL One event this past weekend at the Barclay's Center in Brooklyn, gamers in attendance had plenty of opportunities to try out some other titles at the AT&T booth, including a few that aren't even available yet. Our thoughts on Soul Calibur VI, Jump Force and Hitman 2 below!
Soul Calibur VI (Bandai Namco)
Returning to the "stage of history" after a six year absence,Soul Calibur VI brings the venerable fighting series back for it's twentieth (!) anniversary later this month with it's now-familiar group of bladed battlers, as well as some fresh meat and even fresher mechanics.
In our time with the game we tried out a few classic characters like Mitsurugi, Yoshimitsu, and Ivy, along with newcomer and star of the Witcher series, Geralt of Rivia. Despite not having played a Soul Calibur game in many years, we were instantly able to slide right back into the familiar sword-swinging mechanics that the series made it's mark with two decades ago.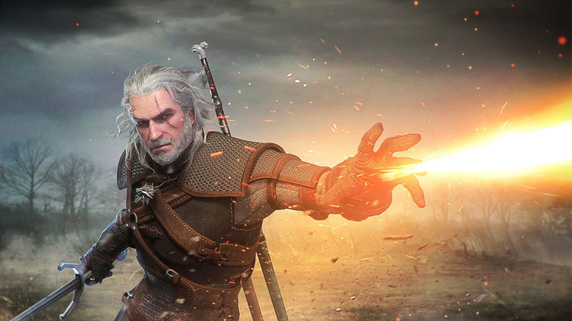 Geralt makes his Soul Calibur debut
However, Soul Calibur VI's biggest new trick became readily apparent only moments into our first match; a counterattack sequence that immediately puts both players in a brief, slow-motion back and forth, the new Reversal Edge system is akin to a game of rock, paper, scissors, and can quickly turn the tide of any match-up. Along with Reversal Edge, is also Lethal Hit, which, as it's name implies, is a devastating attack that when performed at just the right moment can send an opponent reeling across the arena. Previous features like an immersive story mode, Guard Impact, Critical Edge, Soul Charge and Armor Break, which removes the armor/clothing of damaged characters, all make their return in Soul Calibur VI.
While it takes a long time to master and may seem a little daunting for newcomers, any fighting game fan should be able pick up Soul Calibur VI and instinctively be able to pull off all manner of badassery. Highly recommended!
Soul Calibur VI comes out for PlayStation 4, Xbox One, and Windows PC on October 19th.
Jump Force (Bandai Namco)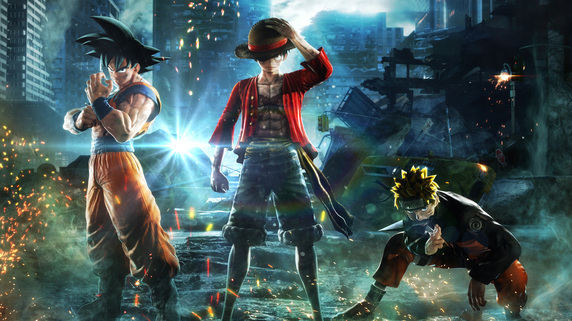 Comprised of characters spanning over two decades and multiple manga/anime series from Japan's Jump Comics, Jump Force is perhaps one of the wildest fighting games we've seen since maybe Clayfighter? Timekillers? Kasumi Ninja?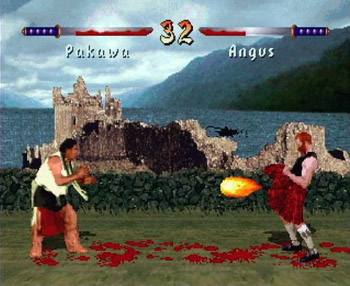 Jump Force does NOT feature fireballs from under a Scotsman's kilt. Advantage: Kasumi Ninja
Fan favorites from Dragon Ball Z, One Piece, and Naruto, among others, all feature here in team v. team battles (Think the Marvel v. Capcom series) that are just as insane, if not more so, as anything these shows have produced on screen or the pages of their respective books.
For example:
While we were barely able to scratch the surface of what seemed possible in our brief time with the game, the combat we were able to conjure was certainly tight, fluid and intuitive with extremely satisfying strike impacts on our NPC opponents. The effortlessly outrageous anime battles are the real draw here, but the fighting mechanics seemed just as juicy as something like Tekken, Dead or Alive, or the aforementioned Soul Calibur series.
However, as you might have been able to tell from the above video, Jump Force is the only game who's power level definitely exceeds 9000. And we loved every second of it.
Jump Force comes out for PlayStation 4, Xbox One, and Windows PC in February 2019.
Hitman 2 (Warner Bros. Interactive Entertainment)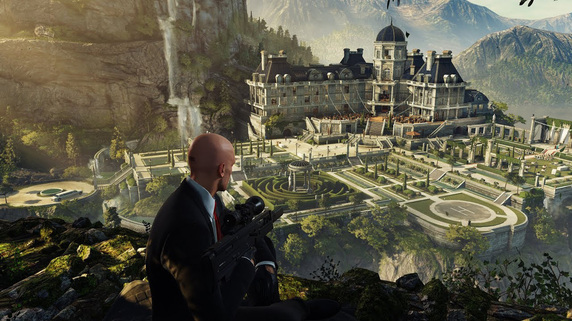 Agent 47 returns once again in the continuation of the Hitman series reboot that began in 2016. This time around the world's baldest assassin will be heading to the beaches of Miami, the rainforests of Colombia, and if rumors are to be believed, countries like India and New Zealand as well, among others.
We were able to play one fo the games' sniper challenges that put us on a cliff overlooking an opulent mountainside chateau where our targets, three drug kingpins, were to attend a wedding. Talk about a killer party! (Sorry.)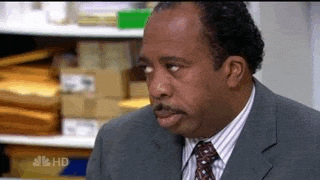 While simply blasting each of your targets is possible, the distance between you and them is significant, so timing your shots to cover the distance is key. But so is keeping things on the down low, as your intended victims also happen to be milling about with dozens of other NPC party goers at a steady clip. Patience is certainly required here as without it, you're just as likely to run out of bullets as you are to simply cause a panic before time runs out, ruining the mission. So why not try to take them with equal part efficiency and panache?
For instance, by firing at certain objects you can activate a sequences that might change the path of your target to a more secluded area where an errant sniper's bullet or a dead body might go unnoticed. Likewise, you may be able to lure your quarry to an area near a sprinkler, which if shot, will soak the nearby area to the point where a loose electrical wire might fry anyone and everyone nearby, thus not only doing your job for you, but also saving valuable ammo.
While technically the 9th game in the series, Hitman 2 (a follow up to the 2016 reboot, Hitman) finds fresh new mechanics that gives players plenty of freedom to be as silent and deadly as they see fit.
Hitman 2 comes out for PlayStation 4, Xbox One, and Windows PC in November 13th.