Close to twenty years after his game-changing debut, The Slim Shady LP, blew minds, Eminem dropped his ninth major label album, Kamikaze, over this past Labor Day weekend with plenty of shots fired on the current state of hip hop.
While he fired up the grill on many an artist (as he's wont to do) including Drake, Tyler the Creator, Die Antwoord, and Migos, among others – none felt the heat more than fellow midwesterner, Machine Gun Kelly, on the track "Not Alike" with bars such as:
"And I'm talkin' to you, but you already know who the f*ck you are, Kelly
I don't use sublims and sure as f*ck don't sneak-diss
But keep commenting on my daughter Hailie"
Yikes! Naturally, the internet had a few things to say…
There were comparisons to the Fairly Odd Parents theme song:
There were thoughts and prayers for MGK:
And of course many "reaction" videos on YouTube:
Now you might be thinking, "Why would a super famous, nearly 46-year old man be mad about an only kind of famous 28-year old who looks up to him?"
The most obvious answer, as Eminem alludes to in "Not Alike", is that in 2012, the Cleveland MC remarked on the comely appearance of Eminem's daughter, Hailie, via Twitter. This overt sexualization of his daughter in a public forum has apparently never left the mind of Marshall Mathers, which undoubtedly almost any father of a daughter could relate to.
However, others may contend that surfacing a mostly forgotten 6-year old issue with Kelly is merely showcasing his insecurity at losing his grip on the "King of White Rappers" crown and that singling MGK out by name is nothing but a marketing tactic/last grasp at relevancy after his last effort, 2017's "Revival", was poorly received by both fans and critics.
But despite his best efforts, Em's savagery on "Not Alike" may have actually helped MGK more than it did to put the fear of the "Rap God" into him (we're talking about him aren't we?) as upon hearing the track, Kelly had this response:
And then, on the following Tuesday Kelly released a rebuttal in the form of the antithetical "Rap Devil" in which he basically tells Eminem "you're old":
Unsurprisingly, various peers and associates of Eminem have some things to say on the matter, including Bizarre of D12 who had the following advice for Machine Gun: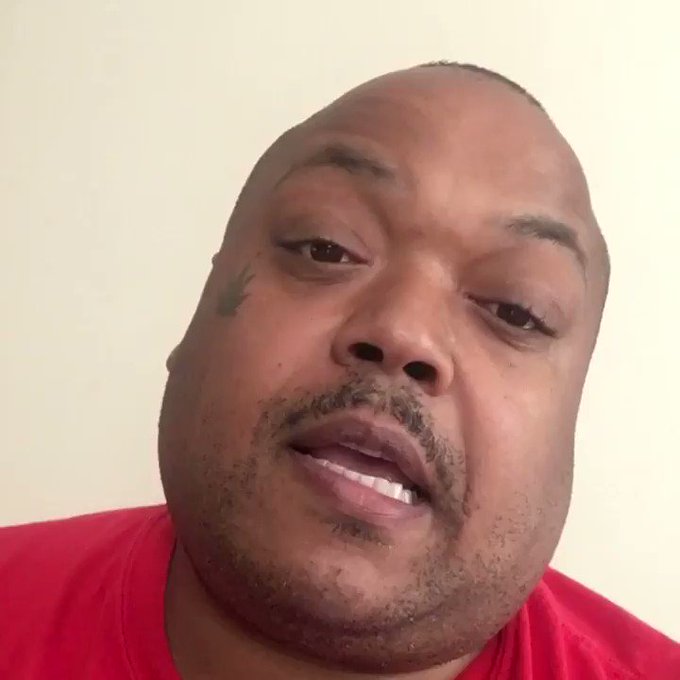 The Game, who previously had problems with Eminem, told us way back in 2010 what he thought of the experience:
And according to Shady Records producer, Mr. Porter, Eminem is reportedly cooking up a rebuttal to MGK's rebuttal that Porter compares to Thanos throwing an entire moon at Iron Man in Avengers: Infinity War:
While MGK may be the star of the Eminem Show for this episode, South African duo Die Antwoord also make Em's aforementioned hit list on the track "Greatest" where he states "F*ck, I still can't say this shit, but how quickly they forget who the f*ck I was / Now Ninja try to duck my slugs / To let ya girl get f*cked by Muggs"
While Die Antwoord's Yolandi Visser did indeed date DJ Muggs of Cypress Hill, the duo's Ninja made it clear that was a non-issue because, well, she wasn't dating Ninja at the time.
And if all that weren't enough, fans of – of all people – Bhad Bahbie aka the Cash Me Outside Girl, have reportedly noticed some similarities between the refrain of "Not Alike" and her track "Hi Bich", which, truth be told, are PRETTY CLOSE.
Bahbie is not bummed by this, however:
Will Bahbie be the next to fall into Eminem's crosshairs? Or vice versa? Weirder things have happened. Specifically with "WEIRD AL" YANKOVIC.
Back in 2003, Al asked permission to parody Eminem's "Lose Yourself" with his track "Couch Potato". Eminem initially agreed but later reneged, stating that he felt the song would somehow hurt his image despite the fact that everyone knows that it is a PRIVILEGE to get roasted by Weird Al. Ultimately, Al had to pull the song from his album, Poodle Hat.
The below video of Al's first televised performance of "Couch Potato" proves that Eminem made the wrong choice:
Months later, Al would have his revenge when his Al TV special aired on MTV in which the Real Slim Shady stands up and clearly admits his mistake:
Whether all the smoke on Kamikaze is legit or a ploy to drum up interest in a rapper many were beginning to feel was becoming irrelevant, is, well, irrelevant. Suddenly, in the midst of drowsy Soundcloud mumble rappers and party-heavy trap music, many felt a jolt of serious excitement and artistry in hip-hop that had been eluding them for very long time, which in this, the darkest timeline, gives even our cold hearts some solace.
If nothing else, the fact that Kamikaze is on track to break UK records once held by Abba and Led Zeppelin proves that an old fashioned rap beef is still good for business in 2018. And with Eminem nearing his golden years as an artist, that may have been the point all along.
The content is featured on https://www.directv.com/insider/ is editorial content brought to you by DIRECTV. While some of the programming discussed may now or in the future be available affiliates distribution services, the companies and persons discussed and depicted, and the authors and publishers of licensed content, are not necessarily associated with and do not necessarily endorse DIRECTV. When you click on ads on this site you may be taken to DIRECTV marketing pages that display advertising content. Content sponsored or co-created by programmers is identified as "Sponsored Content" or "Promoted Content."