As if DIRECTV's latest spot featuring Dak Prescott and CeeDee Lamb alongside Real Housewives, Teresa Giudice, Kenya Moore and Kyle Richards, wasn't entertaining enough – now we get a peek behind the scenes.
When an ad uses non-traditional acting talent (like athletes and reality stars), it's rare to truly capture their personalities in an effortless and authentic way, but somehow this mish mash of individuals really connect. Some of this is stellar production value, of course, but it also comes down to the fact that all the people in this campaign are refreshingly real.  
They Even Make Bloopers Look Good
Bloopers are an inevitable reality on every single commercial, film and video shoot, but they aren't always charming. But the bloopers from the DIRECTV campaign exude personality! From line flubs to hilarious banter, these behind-the-scenes moments make the cast even more likable.
Have you found all the easter eggs in the full DIRECTV ad? Find out now.
A Real Glimpse Behind-The Scenes
The awe, expectations and playful ribbing is palpable as we get to step on the field and get an intimate look in the locker room (not that intimate, Teresa!) with the behind-the-scenes footage. It genuinely feels like the Housewives and Cowboys truly like each other – and that makes us love them all even more. Explore this delightful footage and be sure to tell us who is your favorite!
Did you see the viral conga line that went down at the DIRECTV Wives Night Out event at BravoCon? Get moving!
Dig Even Deeper
If you want even more background on this engaging cast of characters, the wives are at their best on their respective shows (The Real Housewives of New Jersey, The Real Housewives of Atlanta and The Real Housewives of Beverly Hills). Both Dak and CeeDee are doing what they do best each Sunday (or sometimes Monday and Thursday) on the field. NFL season is well underway, so keep up with the schedule, even if the Cowboys aren't your team.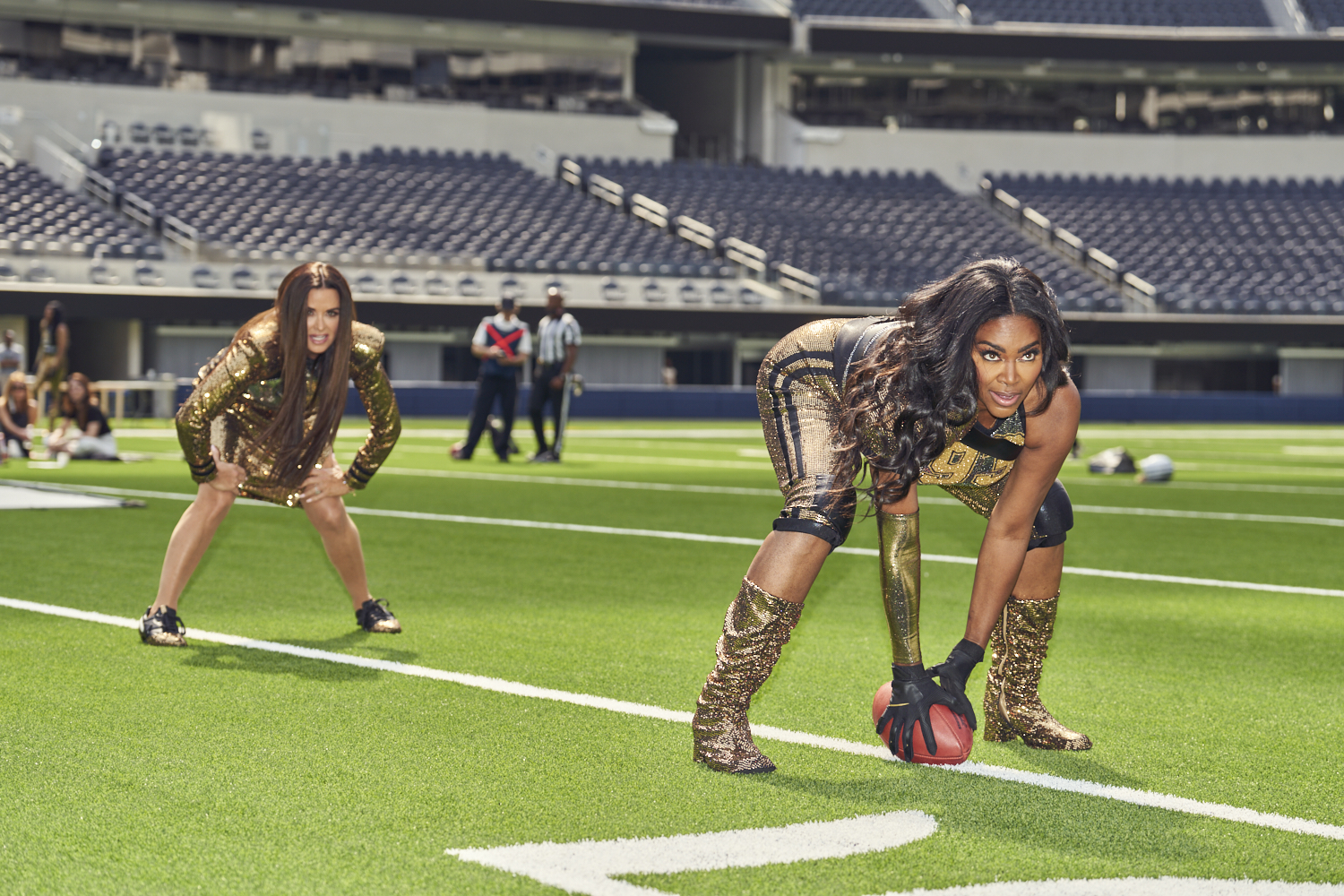 Get DIRECTV now to make sure you can watch all your favorite shows, from reality shows to sports.