With so many ways to watch your favorite shows, it's hard to remember where you were streaming your latest bingeworthy obsession. DIRECTV STREAM wants to make sure that you can access all your content without flipping between services when you continue watching with the 3rd party app carousel, conveniently located on your DIRECTV STREAM Watch Now tab. 
How Does It Work?
To use the 3rd party app carousel, you simply need to access your content apps via your DIRECTV STREAM system. Then, when you want to resume watching, you can pick up where you left off by browsing your content under "My Apps: Continue Watching." 
If you haven't accessed your 3rd party apps yet, it's easy to get started with just three steps:
Download the app and install it on your compatible viewing device
Sign into the app with your app login credentials
Start streaming, then pick up where you left off anytime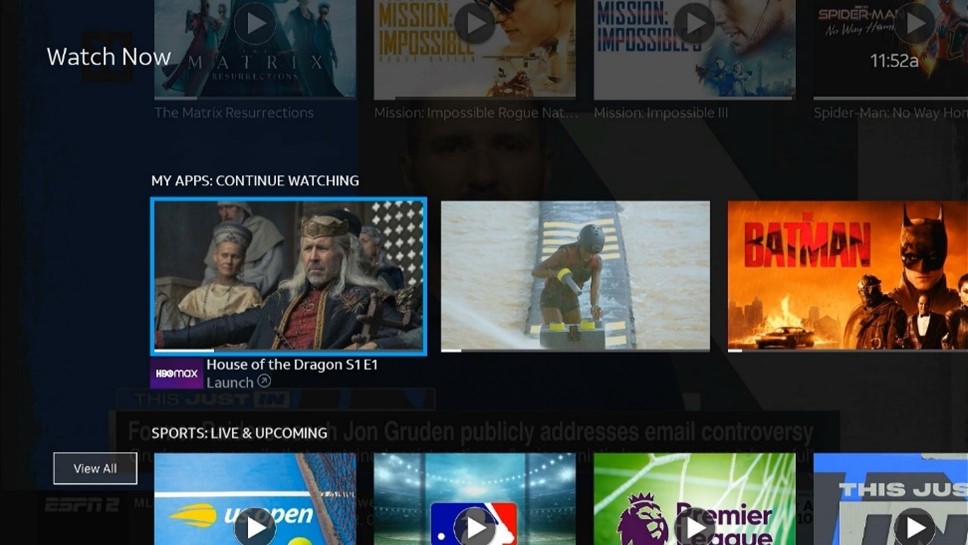 Which Apps Are Supported?
Don't stress it, you won't have to remember which episode of House of the Dragon you watched last, or get stuck reliving last week's moments of The Challenge: USA, the 3rd party app carousel works with the most popular apps like Paramount+, HBO Max, Disney+, Discovery+, Peacock and more, with support for many other apps coming soon. Keep an eye on the Play Store for your favorite streaming app.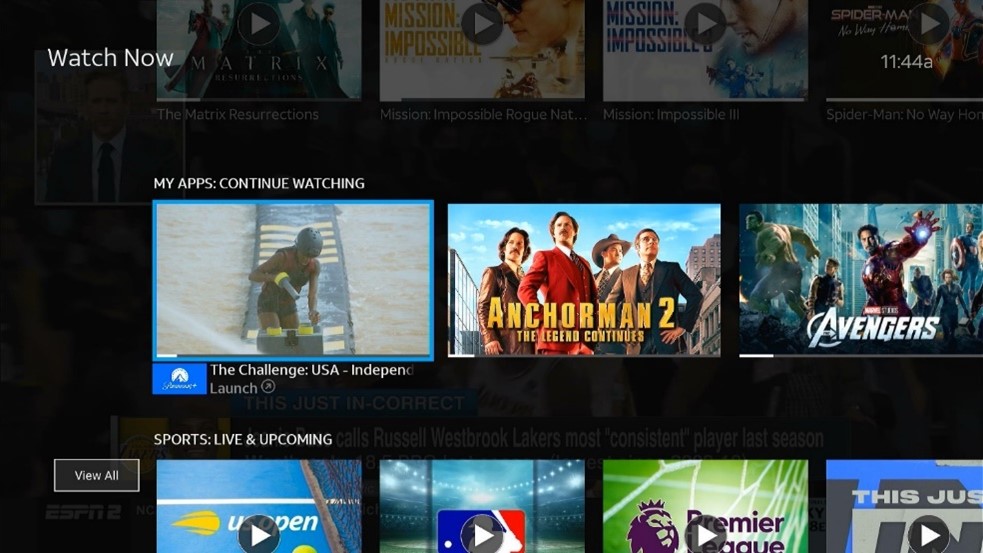 Customize Your View
Make the 3rd party app carousel your own by removing tiles of streaming apps you don't use. Within the overflow menu (…) button on your remote, you can remove tiles from your carousel list. Streamline your view with only the tools you use.
Many Features to Explore
The 3rd party app carousel is only one of the features available to DIRECTV STREAM subscribers. Sports fans can indulge in a variety of additional features to make the watching experience even more rich including team selector, team match up pages and blackout playback. 
Explore these features and more with DIRECTV STREAM. Get it now. 
.