"Let's kick the tires and light the fires, big daddy!" — Captain Jimmy Wilder, Independence Day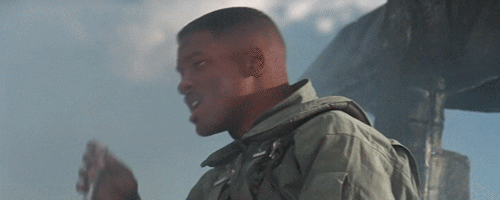 I'm not Jimmy Wilder. I'm Mr. July.
It's time movie fans. Time to stop smiling and nodding when your friends and family tell you just how great a movie was that you have. not. seen. We imagine this year's Fourth of July is going to be spent mostly outdoors, but if you find yourself sinking deeper and deeper into the couch between cornhole and hopscotch, we've got you covered. Here's a handful of movies you can ring in this year's Fourth of July holiday with.
When everyone starts talking about something they can't get, you say, "Yeah, like unobtainium from Avatar…"
Yep, I'm allergic.
Yes, the one with the blue people. When this movie was released in 2009, it was hailed as the rebirth of 3D. Gone were the red and blue lenses made popular in the days of yesteryear, and here to stay was a window into one of the most beautifully rendered movies in history. Directed by James Cameron of Terminator 2 and Titanic fame (I'm not crying; there's something in my eye!), this sits comfortably at the tippy top of the highest-grossing movies of all time list. Don't let another Fourth of July go by without adding this to your conversation repertoire.
When someone starts doing their best Bane impression, you say, "Actually, I prefer thespian Tom Hardy's exquisite performance in the film Dunkirk."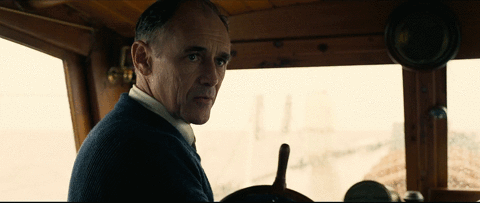 …you can't call movies, movies anymore.
Yes, the one you heard people say was really, really loud. Christopher Nolan, who's been credited with rebooting the thinking man's blockbuster, debuted his most recent film in 2017. Seen by some as experimental, while others hailed it as both an emotional and visceral journey, Dunkirk is the culmination of parallel land, sea and air stories during a mass-soldier evacuation in World War II. This film was shot exclusively in IMAX and is patiently waiting for you to put on your scarf and beret and call it a film.

Advertisement
When someone brings their favorite toy to the dinner table, you say "You're just like Diana, Wonder Woman, Princess of the Amazons, daughter of Zeus, and so on and so forth…"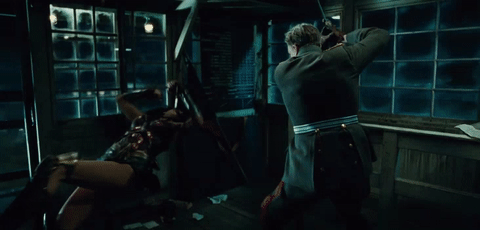 Ok, readers, raise your hand if you learned the hard way gravity always wins.
Yes, the one with that EPIC guitar riff. When Gal Godot's Wonder Woman made her live-action debut in Batman v Superman: Dawn of Justice in 2016, she left fans craving more. So when her solo film burst onto the scene in 2017 and brought live-action life to the first solo female superhero film since the latest craze began, she gifted us the island of the Amazonian warriors and shattered expectations of female-led films. If you've been meaning to watch this one for a while, now's your chance.
When someone says, the guy who played Gollum still doesn't have an Oscar, you shout, "Ape. Performance. Strong!"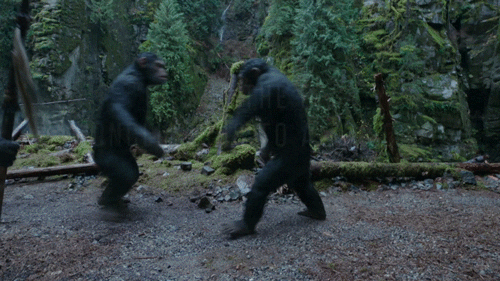 Movie. Trilogy. Strong.
Yes, the one where the debate about motion capture vs live-action acting rages on. In what should have been just another attempt at rebooting a decades-old franchise, War for the Planet of the Apes turned into one of the most critically acclaimed trilogies of all time. Andy Serkis's emotional portrayal of Caesar amidst the visual effects masterpiece is unparalleled. This trilogy is one for the ages.
Watch War for the Planet of the Apes on DIRECTV
When someone brings up James Bond vs Ethan Hunt vs Jason Bourne for the umpteenth time, you say, "Egerton, Taron Egerton."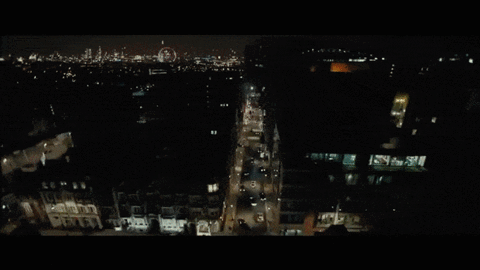 When your favorite song comes on the radio and you get extra
The Kingsman series has been the rare and strong answer to the, if it's not Marvel and it's not DC then what kind of superhero movie is this? The kind where manners maketh man. The kind where people execute amazing feats wearing tailored suits. And the kind where a man with an Umbrella that's also a shield and a gun…well, see for yourself.
Watch Kingsman: The Golden Circle on DIRECTV
And that's it! We imagine you won't get to all of these movies and films in one sitting, so keep this page bookmarked and we'll be here when you get back.

Advertisement
---
Brandan Jones is the embodiment of "he who laughs first knows who did it." When he's not breaking down movies, leaning back with a video game, or developing his next project, you'll most likely find him engaged in a Seinfeldian debate about the practical realities of the philosophy of Batman.