It's hard to believe that just ten years ago we were wearing our first pair of skinny jeans and rocking out to Ke$ha's Tik Tok on the iPod—but hey, time flies when you're having fun and listening to great tunes. The last decade has brought us lots of new gadgets, from the iPhone X to a talking Amazon speaker, and even more great music—we're talking about the rise of pop queens like Queen Bey and Rihanna.
But it was also a decade where we lost some of the greatest pop icons of all time. Before we move on to the '20s, let's pour one out for three pop icons whose music shaped us for decades and will be influencing us for decades to come.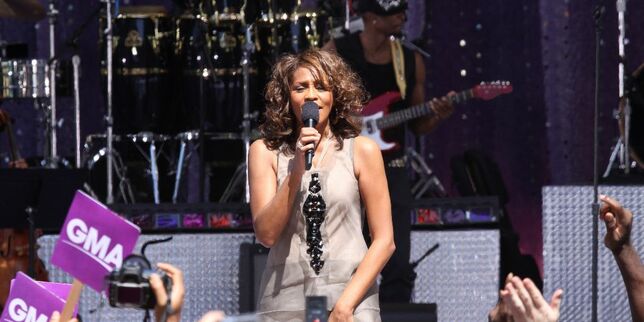 There are pop divas, and then there are pop queens, female vocalists who can't help raking in rewards, accolades, and number-one hits. And Whitney Houston is the queenliest of them all. Born in Newark, New Jersey, Houston got right to business becoming a superstar. At eleven, she was already wowing audiences as a soloist in her church's choir, following in the gospel footsteps of her famous, soul-singing mother, Cissy, and her godmother, Aretha Franklin. By high school, she was a teen model sensation—becoming the first African American woman to appear on the cover of Seventeen. By age nineteen, she'd already signed her first record deal, and at twenty-two, she released her debut album, Whitney Houston, launching a three-decade career that would make her the most-awarded female artist of all time.
With almost 200 million records sold and nine diamond, gold, platinum, and multi-platinum albums, she got plenty of money—and precious metals—for her pop crown. But Houston wasn't just talented, she was also tough. Even as she endured an abusive marriage and struggled with drug addiction, she still managed to become an actor, organize concerts to support the South African anti-apartheid movement, and release one last chart-topping album, I Look to You, for her hungry fans. When Houston died at the young age of 48, the world didn't just lose a voice of remarkable range, depth, and virtuosity. They also lost an icon—a woman who crossed genres, decades and divides with her soulful voice.
Never-Forget Hit: I Will Always Love You
Many consider Houston's I Will Always Love You her signature song, but Dolly Parton originally wrote it. Still, it's not hard to see how Houston took the song and made it her own. While Parton's version is beautiful in a tearful, crooning sort of way, Houston's has soul—and a lot of it. Revamped for The Bodyguard soundtrack—Houston's first foray into Hollywood—the track forgoes country twang and goes full ballad, letting Houston's thunderous voice boom. The song won Houston two Grammys and became the best-selling song by a female artist ever. But it did more than just bag awards. It became the ballad of its generation.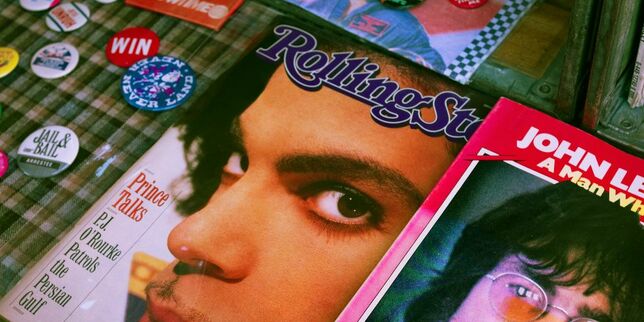 Born in 1956 to musician parents, the artist known initially as Prince Roger Nelson could have coasted on family talent, but that wasn't his style. Instead, he taught himself to play the guitar, piano, and drums. When he was bullied in school for having seizures, he doubled-down on being his own bad self, developing a flash-and-pomp that would later morph into his signature blend of gender-bending bravado.
Never one to shy away from controversy—literally one of the titles of his albums—Prince had a knack for bringing a be-ruffled, velvet-jacketed moxie to boundary-pushing songs about everything from sex to spirituality. His iconic album, Purple Rain—the soundtrack to a film that Prince starred in—was so big, brave, and risqué that it drew the ire of Vice-President Al Gore's wife and led to the use of Parental Advisory warnings. But it did more than that. A psychedelic, tour de force album, Purple Rain invented a new pop style that was as lush as it was listenable. And he didn't stop there.
Over the next 30-odd years, Prince would continually reinvent himself, changing his name, getting involved in various political causes, and blending hip-hop, R&B, jazz, soul, and funk into an unmistakable sound. After decades of highs and lows—the largest recording contract in music history mixed with periods of general obscurity—Prince died on April 21, 2016, and thousands of mourners flooded his hometown of Minneapolis to sing Purple Rain in the streets.
Never-Forget Hit: When Doves Cry
After electrifying the world with his apocalyptic pop album, 1999, Prince decided to test his formidable talents by making a feature-length film and soundtrack—a sort of Hard Day's Night updated for the synth-pop generation. When director Albert Magnoli told Prince he needed a song that could play on the movie's exploration of affairs and parenting troubles, Prince got right to work, writing the song When Doves Cry in just one night.
Based on Prince's relationship with Vanity 6 member Susan Moonsie, Prince also delved deep into his relationship with his parents to create his iconic song about a passionate but rocky love. And it worked. The movie soundtrack won an Oscar, and the song became the biggest single of 1984.
They don't call Aretha Franklin the Queen of Soul for nothing. This self-taught child prodigy did more to influence gospel, R&B, pop, and, well, soul, than almost any other singer in living memory. But before Franklin rocketed to fame—before she won 18 Grammys, sang at Martin Luther King Jr.'s funeral and Obama's inauguration, or became the first woman inducted into the Rock and Roll Hall of Fame—she was getting down the fundamentals, teaching herself voice and piano and performing for her dad's Baptist congregation.
Tutored by gospel greats like Mahalia Jackson and Sam Cooke on gospel revival tours, Franklin soon became a star in her own right, blending her gospel roots with her own take on get-up-and-groove pop energy. Her hit singles were madly singable—from I Say a Little Prayer for You to (You Make Me Feel Like) A Natural Woman—but songs like Respect defined an entire generation's effort to find equality for women and African Americans. When she died on August 16, 2018, fans camped overnight for a chance to pay their respects at her funeral, where generations of artists from Chaka Kahn to Stevie Wonder gathered to remember a woman who had changed music forever.
Never-Forget Hit: Respect
The song that fired up the Civil Rights movement and became the banner ballad of the feminist cause didn't start out so subversive. Originally sung by Otis Redding, the song was all about a working man demanding respect from his wife. But when Franklin recorded her version on Valentine's Day 1967, it became a battle cry, a high-energy, hand-clapping song about a fed-up woman demanding decency from her no-good husband—and an anthem for the beat-down, marginalized, and oppressed.