Welcome back to our "Some Like It" series! It's way too easy to be overwhelmed by the sheer volume of TV available to us these days – but we're here to help! If you know how you're feeling, we know some shows that are right up your alley. Check back every Friday for a new set of recommendations.
Without further ado:
Musical – using original songs in each episode to further plot or character
Quick lesson in musical theater – I know, stay with me: what is widely considered to be the first modern musical, Show Boat, was produced over 90 years ago. It was a turning point as it was the first to fully integrate songs into the story; music, characters, and plot combined to create an artistic work that depended on all three equally. Which is all to say: when musicals are done right, the songs are not show-offy bits of fluff but important parts of the story.
So this week we're looking at TV shows that apply the same principle: songs that were written specifically for the show are woven in to every episode to give us a deeper understanding of the characters and their journeys. So, unfortunately, we've had to exclude gems like Glee (which didn't use original songs), Smash (which didn't use songs as character development each time), and Steven Universe (which doesn't have nearly as many songs as we wish it did)! But in recent years more and more shows are taking a page from the Broadway book and they are worth noting!
1) Crazy Ex-Girlfriend – The CW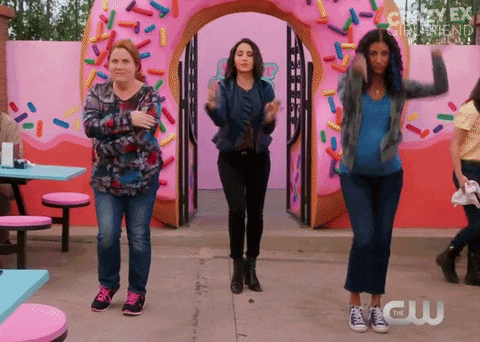 Coming back for it's fourth (and final) season, Crazy Ex-Girlfriend excels at churning out tunes and deeply exploring the cultural stigma around mental health. Yeah, it's a kind of weird combo but it works. Created by and starring musical theater geek Rachel Bloom, the show centers around New York lawyer Rebecca Bunch who is…let's say unstable. Running into an ex-boyfriend by chance, she uproots her whole life and moves to a small town in California with the hopes that winning him back will finally make her happy. Oh, and she imagines her life as a series of musical numbers so that's fun. Mostly hilarious and sometimes heartbreaking, this post-modern rom-com might look silly but it's actually a lot more nuanced than that.
2) Galavant – ABC/Netflix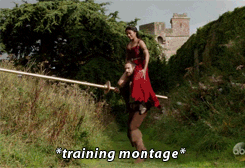 Brought to you by the man who would go on to create This Is Us with music by the man who scored your childhood, Galavant is an anachronistic medieval romp. When his lady love is kidnapped by the evil King Richard, knight-in-shining-armor Galavant rides off to rescue her…only to find that the enterprising Madalena would rather be queen after all. Complete with an insnaely catchy theme song, this show runs the musical gamut from seas shanties to the psychedelic 60's to Disney-esque love ballads and never bats an eye. It also features a ton of high profile guest stars! Certainly a great binge when you want campy fun.
3) Flight of the Conchords – HBO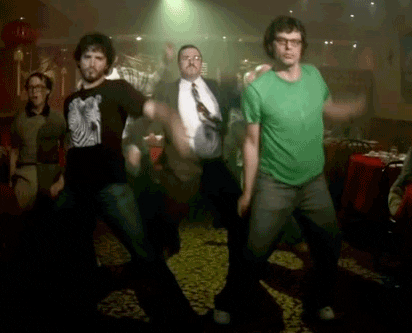 The biggest name in Kiwi Folk Rock (and possibly the only name in it…), the Flight of the Conchords took the US by storm with their hit HBO show of the same title. Semi-autobiographical, the show chronicles the struggles of band members and stars Bret and Jermaine as they move from New Zealand to New York to make it big. While the duo used some of their previous hits (we're especially fans of Business Time and Hiphopopotamus vs. Rhymenoceros) in the show they also created many more in their signature comedic style to complement episode plots. The series still stands up and can now be watched with the reunion concert broadcast live from London last week. Thanks for always making us feel like The Most Beautiful Girl (In the Room), boys – don't ever change!
We hoped you enjoyed Some Like It: Musical. Check back next week for a brand new run down for a whole new feeling.