Welcome back to our "Some Like It" series! It's way too easy to be overwhelmed by the sheer volume of TV available to us these days – but we're here to help! If you know how you're feeling, we know some shows that are right up your alley. Check back every Friday for a new set of recommendations.
Without further ado:
Gilded Age – set in the time period between the late 1800's and early 1900's and reflecting the societal distinctions of the time
Fun fact to try out at your next formal dinner party: who coined the phrase "Gilded Age"? Why, Mark Twain of course! The source of so many quotable moments used the term as the title of one of his lesser known novels to describe the "Golden Age" Americans were promised after the Civil War; to Mr. Twain the age was less solid gold and more a thin veneer of it. It was an age of immense wealth for some and poverty for most. A time when industrializing was in full boom and those who could afford to lived extravagantly while their workers struggled to make ends meet. Basically: it's a period that is ripe for drama!
TV shows set in this time bring a lot of intriguing premises to the table: there are inherently bound to be class differences (think Upstairs Downstairs), there is an enormous amount of political corruption (think Gangs of New York), and there are immigrants flooding into the country and minority groups already here hoping to live the American Dream (think Ragtime). Plus, it's really, really pretty! If you're an old soul looking for shows to speak to your heart, this is the group for you.
1) Downton Abbey – PBS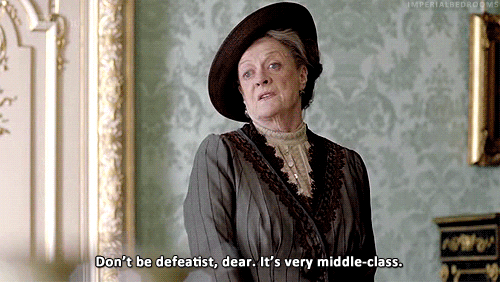 It's impossible to think of TV set in the Gilded Age and not immediately conjure images of Downton Abbey. Though, if you're reading this you've probably already seen this one. Starring the incomparable (and highly GIF-able) Dame Maggie Smith, the show follows the Crawley family, an old money and high class group, as they navigate the changing world of the early 20th century. The show pays equal attention to the servants who work and live at the estate to highlight the contrast in how different lifestyles could be. So, while we all await the movie and Julian Fellowes' new series for NBC, appropriately named Gilded Age, a trip back to the Abbey may be called for.
2) The Knick – CINEMAX
It feels cliche to call this show 1900's Grey's Anatomy but…well, it fits. Not for the faint of heart (it is CINEMAX, after all), this drama takes place in a fictionalized version of The Knickbocker hospital. The doctors of the Knick struggle to treat New Yorkers of all kinds with every ailment you can imagine. While parts of their medical world seem familiar, most of it is painfully scary to watch as the operate (literally) based on the limited knowledge of safe practices at the time. It's a visceral series that might make your skin crawl while pulling at your heartstrings. Plus, it's got some of the best production values we've seen in a while to fully pull you in to that age long gone.
3) The Alienist – TNT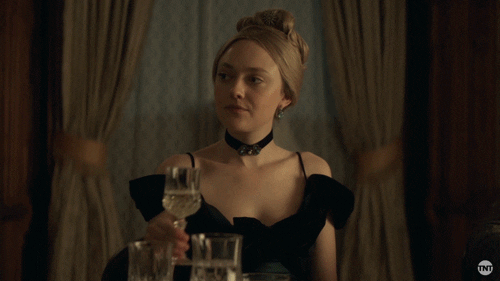 What could be better than a lush recreation of turn of the century New York? How about a lush recreation of turn of the century New York with the hunt for a serial killer? Based on the novel by historian Caleb Carr, TNT's hit drama follows the enigmatic and misunderstood alienist (read: criminal psychologist) Dr. Laszlo Kreizler and his trusty team as they track a sadist who is killing and dismembering prostitutes – an American Jack the Ripper. Tense, gory, and gorgeous in equal parts, this one is a perfect Halloween binge to satisfy your craving for Gilded Age drama.
4) Another Period – Comedy Central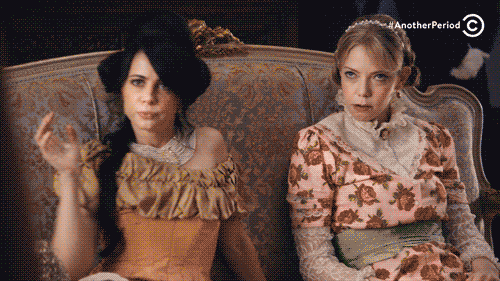 But maybe you want something a little lighter than serial killers, medical mysteries, and oppressive class structures…how about a comedy? This series dares to ask: what if the Kardashians lived in the Gilded Age? The fictional Bellacourt family lives among the elite in Newport, Rhode Island but they really just want to party and be famous for its own sake. While certainly not the most historically accurate on this list, it is the one most likely to make you laugh out loud.
We hoped you enjoyed Some Like It: Gilded Age. Check back next week for a brand new run down for a whole new feeling.
The content is featured on https://www.directv.com/insider/ is editorial content brought to you by DIRECTV. While some of the programming discussed may now or in the future be available affiliates distribution services, the companies and persons discussed and depicted, and the authors and publishers of licensed content, are not necessarily associated with and do not necessarily endorse DIRECTV. When you click on ads on this site you may be taken to DIRECTV marketing pages that display advertising content. Content sponsored or co-created by programmers is identified as "Sponsored Content" or "Promoted Content."