When Aquaman hits theaters December 21, 2018, Arthur Curry will grapple with one of his toughest challenges yet: balancing his human life above water with his superhuman duties underwater. The DC Super Hero is set to rule Atlantis, a lost aquatic kingdom that's popped up time and time again across a variety of mediums in pop culture.
So, before watching Aquaman's adventures on the big screen, let's dive into some other storylines that have already referenced Atlantis—perhaps these previous explorations will give DC fans both new and old a sense of what to expect from the underwater kingdom.
Back in 2001, Disney's Atlantis franchise (comprised of two animated movies) introduced countless kids to the friendly side of Atlantis. In the first installment, a cartographer teams up with an Atlantean girl to uncover the lost continent's secrets. DC's Atlantis looks a bit more sinister than Disney's, but Aquaman will also have a woman leading the charge by his side: Mera, played by Amber Heard.
In this 2008 film, mammoths and saber-toothed tigers walk the Earth alongside worshipped beings who, according to legend, "flew across the great water when the land sank into the sea." Sounds pretty similar to Atlantis, doesn't it?
A 2007 SpongeBob SquarePants musical episode took Nickelodeon's iconic characters out of Bikini Bottom and threw them into Atlantis where they discover the world's oldest unpopped bubble, among other treasures. (Spoiler alert: they end up popping it.) Aquaman, meanwhile, may be looking for something slightly more legitimate in his Atlantis: an all-powerful trident.
Though Atlantis doesn't explicitly make an appearance in Westeros, fans have long speculated that George R.R. Martin based Valyria—a now-deserted city that was once home to the Targaryens—on Atlantis. The one caveat? Fire-breathing dragons probably wouldn't be as threatening underwater.
Hercules: The Animated Series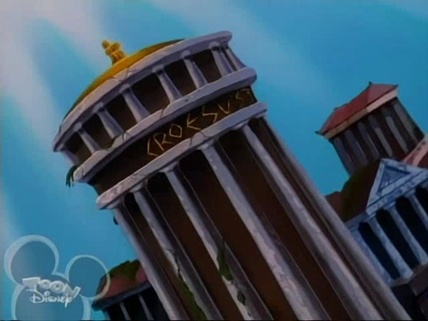 Disney's 1998 TV spin-off of Hercules turned Atlantis into a parody of Atlantic City, complete with a casino-like tower and tourists galore. But all the residents safely leave before the city sinks to the bottom of the ocean. (Good thing Aquaman can breathe underwater.)
Artemis Fowl: The Atlantis Complex by Eoin Colfer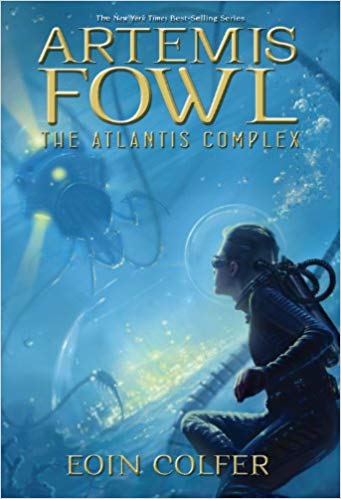 The seventh book in Eoin Colfer's Artemis Fowl series, released in 2010, focuses on Artemis' struggle with Atlantis Complex, a psychological disease similar to Obsessive Compulsive Disorder. The franchise gives limited information about the actual underwater city of Atlantis or its relation to the disorder, but in this book, fans learn its residents typically have gills. Makes sense.
During a trip to the beach, Phineas and Ferb go underwater and casually find the Titanic shipwreck en route to Atlantis, where they put on quite the show. Their 2010 aquatic musical number includes the lyrics "Atlantis is a city at the bottom of the sea / It's soggier now than it used to be." Technically, they're not wrong.
In 2012, Ice Age's beloved squirrel Scrat finds his way to Scratlantis where he's blessed with too many acorns to count. Unfortunately, his enthusiasm gets the best of him, and, well, just watch the clip above to see how it all ends in chaos.
The Magician's Nephew by C.S. Lewis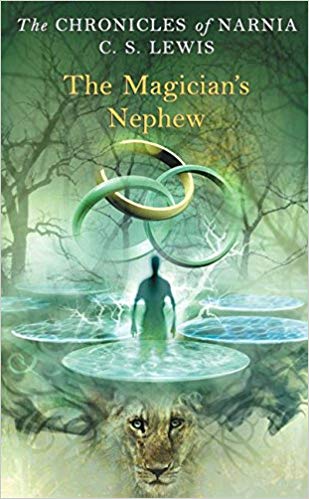 In this 1955 fantasy novel, Atlantean artifacts help two curious kids find their way to Narnia, C.S. Lewis' dream world that's located above sea level but is still just as magical as Atlantis.
Hey, maybe if ruling Atlantis gets boring, Aquaman can vacation in Narnia. Until then, catch him making waves when his movie arrives December 21, 2018.
Catch up with Aquaman and other DC Super Heroes here.