At the end of the 1970s, NBA basketball was a niche sport in America. The NBA Finals was often shown tape-delayed late at night, rarely in prime time. Many of the league's top stars had retired. Attendance was down. Franchises were hemorrhaging money.
For its part, the once-great Los Angeles Lakers arrived at the end of the decade a team on uncertain footing. Perennial stars Wilt Chamberlain, Jerry West, and Gail Goodrich had retired or moved to other teams. The Lakers missed the playoffs for two straight seasons and continued to fall short of the Finals despite trading for Kareem Abdul-Jabbar in 1975.
Then everything changed. Freewheeling playboy Dr. Jerry Buss bought the team and drafted Earvin "Magic" Johnson from Michigan State. The 19-year-old Magic—a brilliant passer with an irrepressible smile—arrived in sunny, laid-back Los Angeles with a promise to revive the flagging prospects of Hollywood's team.
HBO's new series Winning Time: The Rise Of The Lakers Dynasty chronicles the Lakers legendary rise from troubled franchise to rejuvenated dynasty during the Magic Johnson years of the 1980s. Based on Jeff Pearlman's book, Showtime: Magic, Kareem, Riley, and the Los Angeles Lakers, and executive produced by Adam McKay (Succession, Anchorman), the series captures the fun and excitement of a reborn dynasty in the City of Angels. 
The star-studded cast includes John C. Reilly as owner Jerry Buss, Jason Clarke as general manager Jerry West, Adrien Brody as head coach Pat Riley, and Sally Field as Jessie Buss. Newcomers Quincy Isaiah stars as Magic Johnson and Dr. Solomon Hughes portrays Laker center Kareem Abdul-Jabbar.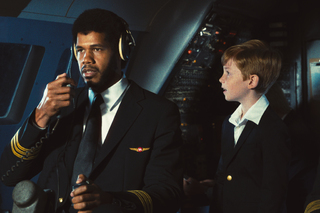 HBO has pulled out all the stops for this one, even adding The Official Winning Time Playlist and The Official Winning Time Podcast. Don't miss this highly anticipated look at the rise of a legendary star, team, and city during the fast and furious Eighties.
Check out an official clip below:
New DIRECTV STREAM customers ordering CHOICE or ULTIMATE Package can get HBO Max included for the first 3 months.
You can catch the latest episodes of Winning Time: The Rise of the Lakers Dynasty Sundays at 9PM ET on HBO and HBO Max!