Trainers and Coaches alike will tell athletes good nutrition is a key component to maximizing performance on and off the field. When DIRECTV invited former wide receiver Golden Tate to the DIRECTV kitchen to participate in a meal prep game of Shake Measure Pour, we had a lot of fun. Golden went on to tell us about some other training tips that helped get him game day ready. During his career in the NFL, with the Seattle Seahawks, Detroit Lions, Philadelphia Eagles and New York Giants, Golden was able to use his quick reflexes to dodge linebackers and safeties and he credits ping pong – yes, you read that right – as helping to perfect those anticipatory moves.
Like a lot of kids, paddle ball became an essential toy during our childhood oftentimes being given out in birthday party swag bags. Eventually, that little piece of plastic and wood just wasn't enough for Golden. After getting "beat down" by his high school principal in a game of table tennis he "remember[s] for my 16th birthday I said, 'Mom, I want a ping pong table.'" Tate was determined to spend all his time perfecting his game to take the principal down. He challenged anyone willing to compete against him. One of Golden's biggest adversaries on the table was his mom who would continually dominate. The ping pong genes are strong in the Tate family.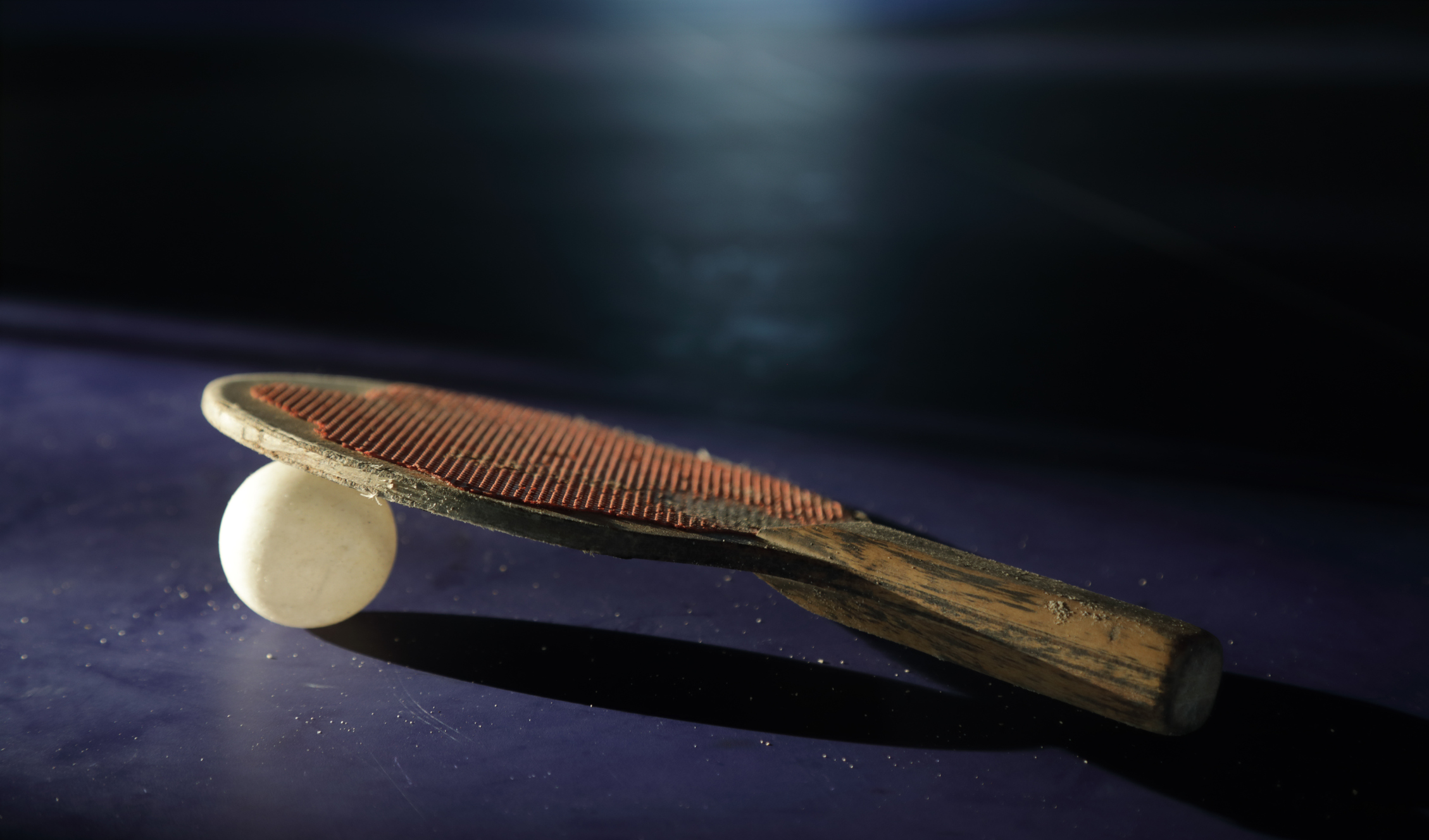 Playing ping pong taught Golden Tate a couple of things. First, he realized that he "hated losing more than he liked winning" which drove him to keep playing. The second thing ping pong helped Golden realize was how much better his hand-eye coordination became. He contends "if you can track that ping pong ball coming off that paddle in such a short span of [time] and be able to put your paddle where it needs to be, then you can track a football." This was the argument Golden would bring to the coaches of the professional teams he played on. However, when Matt Patricia was brought on as the head coach for The Lions, he removed the table from the locker room. Patricia wanted the players focusing only on football. As the team improved, Golden was able to convince Patricia to bring the table back. With ping pong in the locker room "I think [Patricia] saw the guys were catching the ball better, tracking the ball better and our receivers had less drops and I think it was simply from playing ping pong."
The key to success is different for everyone and Golden Tate's routine is a little more unique than the average person's. Maybe when he retires from baseball this multi-sport athlete will set his sights on Olympic table tennis gold.