Welcome back to our "Some Like It" series! It's way too easy to be overwhelmed by the sheer volume of TV available to us these days – but we're here to help! If you know how you're feeling, we know some shows that are right up your alley. Check back every Friday for a new set of recommendations.
Without further ado:
Behind the Scenes – scripted or non-scripted series that focuses on the production of a movie or TV show
Sometimes, you just have to pay attention to the man behind the curtain. The desire to see the glamours (and, even better, not-so-glamourous) world that exists beyond the camera is too strong for audiences to resist. Plus, makers of TV shows love to turn a meta-eye toward their own craft – and actors are always excited to play actors! Often, the creators of these shows have years of firsthand experiences to make the characters and situations we see very rich. After all, they have spent their careers living some version of this show – in many ways, the Behind the Scenes show is one of the personal genres out there. Life can be stranger than fiction indeed.
1) Kidding – Showtime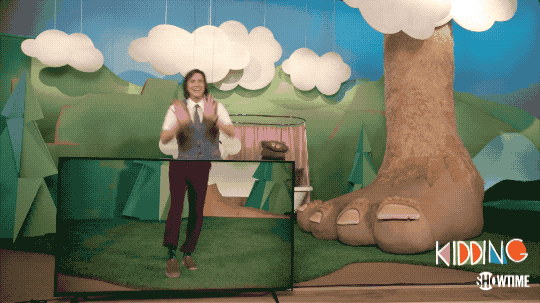 Perfectly toeing the line between comedy and tragedy, this new Showtime original starring Jim Carrey focuses on the mental breakdown of a beloved children's TV star. Harkening back to real-world childhood classics like Mr. Rodgers and Sesame Street, the fictional show within the show is the world of Mr. Pickles, the kindest and wisest man in the neighborhood. Meanwhile Jeff, the man who plays him, is dealign with his family dissolving and his world turning upside down. This is a perfect choice if you want to contemplate the lives of the people who shaped your childhood as they balanced the real world and the kid inside them.
2) The Muppets – ABC
So, obviously, no list like this is complete without a nod to 30 Rock. But rather than include something you've already seen (if only in GIFs), we present you with something similar but completely different. Imagine, if you will, 30 Rock but Liz Lemon is Kermit the Frog. The vastly underrated The Muppets tv show ran only one season back in 2015 but you can still enjoy it in full streaming. In this entry to the Muppets universe, the gang has a successful late night talk/variety show with Miss Piggy as the star (naturally) and Kermit as the showrunner. Chock full of celebrity cameos and that classic Muppets-brand humor, this one will put a smile on your face every time.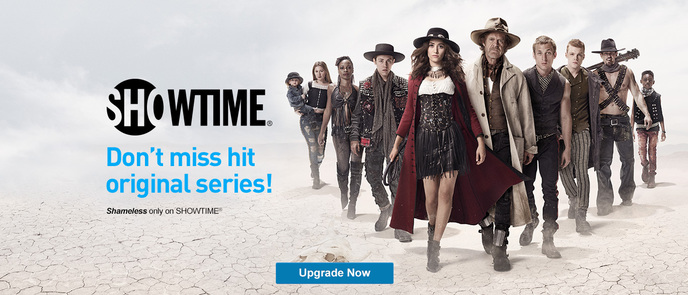 3) UnREAL – Lifetime/Hulu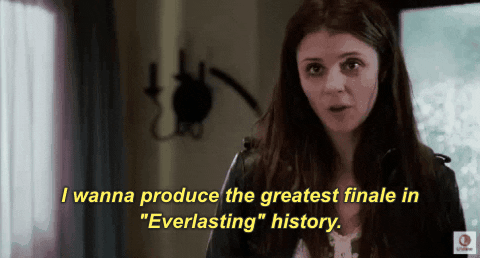 If you're yearning for some serious behind the scenes drama, this is your kind of show. UnREAL, a scripted show, takes a look at the tricks of the trade that producers of unscripted series employ to bring us jaw-dropping moments week after week. Centered on the fictional Everlasting (which is this show's The Bachelor), we see the jedi-mind-trick-level manipulation required to make great TV…and the toll it takes on the staff pulling the strings. The series stars Shiri Appleby as Rachel, a true female anti-hero, who is torn between her feminist mentality and her innate gifts for crafting Happily Ever After narratives for the young women watching the show. All of the producers actions range from questionable to outright dangerous for contestants, but for us it's just a hell of a ride!
4) Face Off – SYFY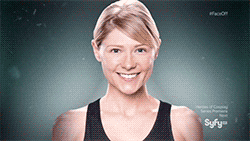 Want to learn more about the craft of movie making? Prepare to appreciate films in a whole new way after a few episodes of Face Off! This unscripted, competition SYFY original series is 13 seasons strong and counting plus has created quite a fan base for itself. Showcasing movie makeup effects artists, each episode will present its contestants with a unique character to make from scratch (or two, or three!) and we get to follow the through the design, molding, and application phases of their creation. They are then judged by Emmy and Oscar winning industry experts whose critiques help contestants grow as artists and help us grow as an informed audience – I couldn't tell you the difference between a silicon and a latex prosthetic before this show but now I know what they look like and when to use each. Entertaining and educational, this is a great pick for fans of sci-fi, fantasy, horror, or, well, movies!
We hoped you enjoyed Some Like It: Behind the Scenes. Check back next week for a brand new run down for a whole new feeling.