Ghost, Tommy, and the rest of the Power crew return to STARZ on Sundays for a whole new season. With so many twists and turns, we could all afford a quick trip down memory lane to remember what's happened to everyone and where we're at as the new season begins.
Season 1
James St. Patrick (Omari Hardwick) is the owner of the successful nightclub, Truth…is he also notorious drug dealer, Ghost. Hoping to go legit, he tries to convince his wife Tasha (Naturi Naughton) and right-hand man Tommy (Joseph Sikora) to get out of the drug business and focus on the club. They are less than thrilled. One night, Ghost reconnects with his high school sweetheart Angela (Lela Loren) at Truth and the two begin an affair. However, Angela is actually a US State attorney actively pursuing the elusive "Ghost" and his drug ring. When their businesses are robbed repeatedly, Tommy and Ghost investigate who is organizing these hits…never suspecting it's their jailed friend Kanan (50 Cent), who ran the business before his arrest. As the season draws to a close, Tommy discovers that Angela is a government agent. Damn.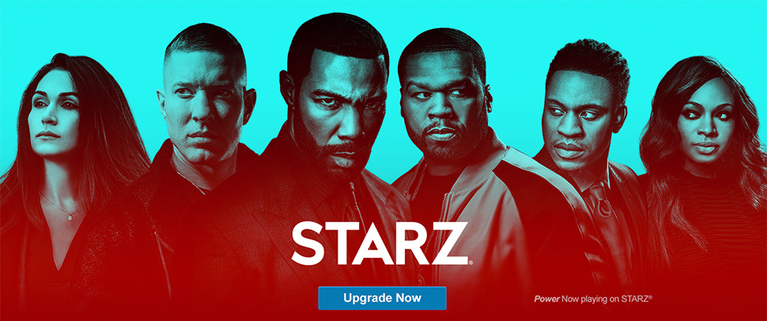 Season 2
After his failed attempt to go legit last season, Ghost doubles down on his drug business. When Kanan is released from jail, a cold war starts between the two of them for (roll credits) power. Spurred by her husband's infidelity, Tasha begins an affair with Kanan's son, Shawn (Sinqua Walls). Meanwhile, Angela is convinced that it's Tommy who is actually Ghost and assembles a case against him. She finds out she's wrong when Tommy's girlfriend Holly (Lucy Walters) is arrested and realizes she's been literally sleeping with the enemy the whole time…basically she loses it. When she confronts Ghost, he explains that he wants out and will corporate to take down the rest of the organization. He begins killing his old associates – which is probably not what Angela had in mind. Sick of fighting for control, Kanan sends Shawn to assassinate Ghost but he's unable to pull the trigger. When he finds out that Shawn failed to deliver, Kanan kills his own son! Tasha is convinced it was Ghost who took out her lover and grows even more distant. In the season finale, Kanan and Ghost have an epic showdown where Ghost gains the upper hand, leaves Kanan for dead, and burns the place to the ground. But when the police investigate the scene, they say someone escaped the blaze meaning Kanan is still alive. Repeat: Kanan. Is. Still. Alive. Now things are really heating up.
Season 3
At the start of season three, Ghost has finally gotten out of the life. He and Angela are still struggling with trust issues and with Tasha but things are coming closer to his dream. For now. Tommy has stepped up since Ghost quit the game and is making more of a name for himself. He's also reunited with his ex, Holly, but it doesn't end so well when he winds up killing her during a fight…yikes. Kanan is also working his way back into everything after healing his mental and physical wounds. Threatening Dre's (Rotimi) daughter makes him turn on Ghost. When Karan meets Ghost's son Tariq (Michael Rainey Jr.) through Dre, it's a match made in hell. But Ghost has bigger issues. He's being framed for the murder of Agent Greg Knox and is arrested by none other than Angela. So, yeah, Ghost is going to jail for murder. WTF?!

Season 4
Still with me? Good. Ghost has a rough first half of the season in jail while Tasha brings on Terry Silver (Brandon Victor Dixon) to help his case. But it's actually Angela who comes to his rescue, once she's convinced he's innocent. Kanan is all too happy to see Ghost struggling in jail like he did (way back when!) and takes Tariq under his wing. When Jukebox, a rival, kidnaps Tariq to ransom him, Kanan, Ghost, and Tommy form an uneasy partnership to rescue him. Then tragedy strikes. Ray Ray (Marcus Callendar), crooked cop and all-around terrible person, threatens Tariq but his sister Raina (Donshea Hopkins) tells him to back off. AND HE KILLS HER. All the tears. The St. Patrick family is devastated and out for revenge.
And that's where we pick up. Trust us, it's a hell of a ride! New episodes air Sundays at 9pm on STARZ.