Jason Momoa and Amber Heard were perfectly cast as Aquaman and Mera for the upcoming Aquaman film.
Why? Well, we'll start with Momoa as Aquaman, which initially struck many as an unconventional choice.
Why's Momoa the ideal Aquaman?
Let's go back to mid-2014 when there were rumors being thrown around that Momoa might portray Aquaman in Batman v Superman: Dawn of Justice. A lot of comic book fans simply didn't understand why an actor known for playing the vicious warlord Khal Drogo in Game of Thrones would join the DC Extended Universe as Aquaman—one of the least intimidating Super Heroes in the DC comic books.
Then on August 8, 2014, Director Zack Snyder decided to call into a Detroit radio show that was ridiculing Aquaman.
During the call, he presented a great argument for choosing Momoa for the role (without actually admitting that Momoa was officially Aquaman). "You guys were disparaging, a little bit, [towards] Aquaman … I don't want to give anything away about the movie or anything like that, but Aquaman has some cool abilities," asserted Snyder.
"People are like, 'Oh what? Does he talk to animals? Cause that seems like what he does. Or fish?' The cool thing with Aquaman is his Trident. So you have to realize that could cut the flesh of Superman if they came in contact," said Snyder. "That's a thing that's in the canon. He's super strong 'cause of course, he can exist at these super deep depths so when he comes up here he's crazy strong. Anyway, not to say he's in my movie or anything like that but he has the potential to be badass."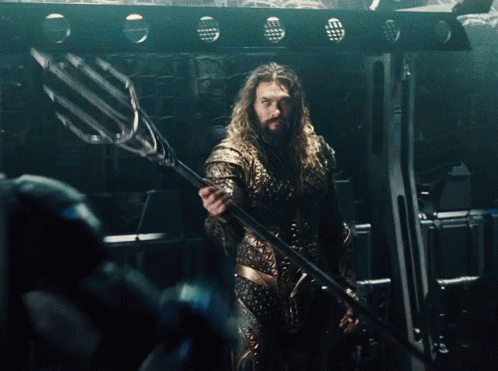 In hindsight, Snyder calling his reimagined version of Aquaman a badass was a huge understatement. After seeing Momoa in Justice League, it's clear that Aquaman has developed into one of the coolest DC Super Heroes thus far. This is not your mom and dad's Aquaman.
Aquaman Director James Wan called Snyder's decision "a stroke of genius" during an interview with TheWrap. "Momoa is not a guy that you would go up to and make fun of," said Wan. "I really think you immediately remove any of the stigma of the character from the cartoons that we are familiar with."
Momoa had actually auditioned for the role of Batman in Batman v Superman and didn't get the gig, but his audition made a lasting impression on Snyder. "I got called in again probably two, three weeks later, and that's when Zack laid it down and said, 'I want you to play Aquaman,'" said Momoa during an interview with Fox Chicago.
"When he told me his vision, what he wanted to do with the tattoos, someone who comes from, being … half-white, half-Polynesian … it made sense," added Momoa.
Producer Deborah Snyder (and Zack's wife)
told the
L.A. Times
, "Zack was like, 'Jason [Momoa] would be the perfect Aquaman.' I was like, 'It's so out of the box. But yeah!' He can be tough. And he feels like he comes from the water."
"For movies with these superheroes you have a lot of kids [watching] and they become role models for kids," Deborah Snyder said. "They become role models for adults too, but what's different for the kids is they can't necessarily distinguish between the character and the actor. Casting the person who was going to play the role was really important to us because it means a lot more. It's not like a typical role an actor has. It's magical when it works."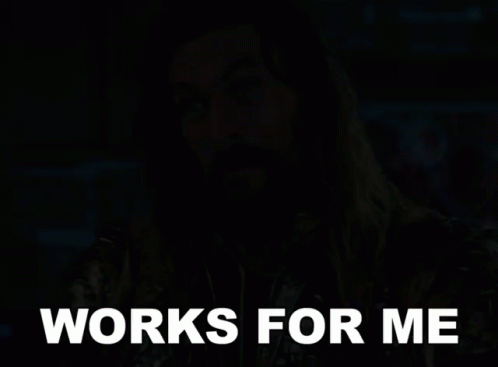 Why's Amber Heard perfect as Mera?
Aquaman's love interest Mera is a Super Hero in her own right. Like Aquaman, Mera possesses superhuman strength and the ability to manipulate water.
Playing a confident, intelligent lead like Mera is nothing new for Heard. She starred as strong, dominant characters in the films All the Boys Love Mandy Lane and Drive Angry, and was widely lauded by critics for her performances.
It's inspiring to listen to Heard talk about Mera. "What I really love is that it [the role of Mera] does not rely on this whole damsel in distress formulaic thing we see all the time, we've seen a million times," Heard told Collider while on set in Australia. "He [Aquaman] doesn't rescue the girl and then save the world. He doesn't—in fact, I save him."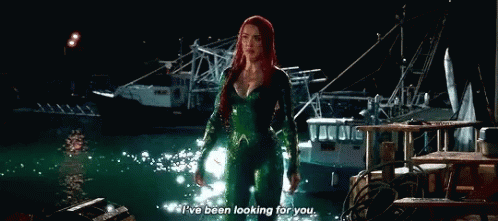 Heard was initially hesitant to participate in a superhero film, but Mera's portrayal in the comics helped convince her.
In an interview with Entertainment Weekly, Heard said, "She [Mera] comes into this one scene in the first comic I read where Arthur [Aquaman] is attempting to save the town from a flood and she helps him. She has an equal part in saving this village. And these civilians turn to each other and say, 'Who is that? Is that Aquawoman?' And she says something to the effect of, 'No, I have my own name, my name is Mera.' That resonated with me as somebody who's always been allergic to being the damsel, the two-dimensional archetype of what women are often limited to in this industry—especially in the superhero world."
However, after reading the comic, Heard still needed to be persuaded a bit more that the role was right for her. She wanted to make sure that Mera would be a strong, respected character. That's where Zack Snyder came into the picture. She said, "He [Snyder] got me at 'warrior queen.' He said, 'You get a sword and a crown,' and I'm like, 'Okay, you know how to play to your audience.'"
It's awesome hearing Heard's enthusiasm for playing the indomitable Mera. She was the perfect casting choice by Snyder.
Are you excited to see the power couple Mera and Aquaman on the big screen? Aquaman will be released in theaters on December 21, 2018.
Catch Aquaman and more DC Super Hero adventures here.