Curtis '50 Cent' Jackson burst into the scene with a gimmick some would call bulletproof. Combining hard-hitting rap songs with catchy choruses and melodies, he quickly vaulted to the top of Hip Hop's competitive industry after Eminem discovered him. Much of the allure came with the rapper's gimmick. With him being shot nine times, there might have been an authenticity to 50 Cent's music that not too many could match.
But at the same time, he doesn't credit his background for his success. Instead, the artist asserts that he would've been successful no matter how or where he grew up.
How the past inspired 50 Cent's career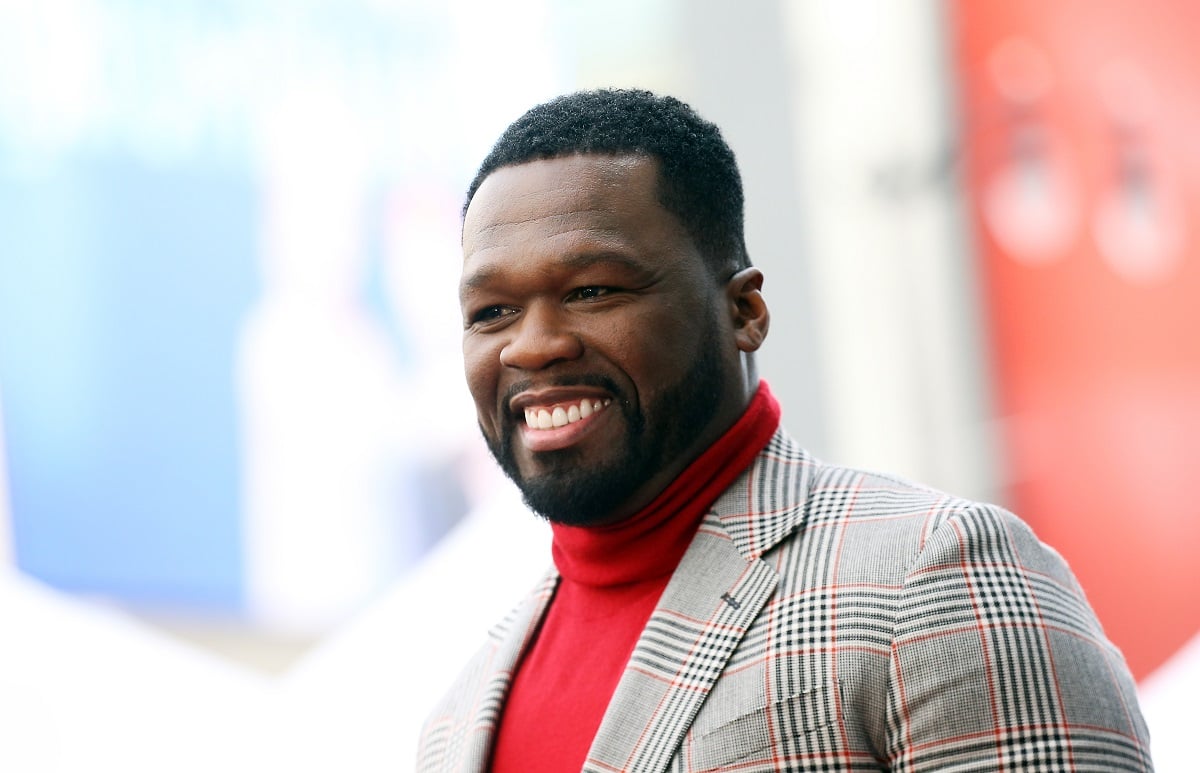 50 Cent. Michael Tran/WireImage
Although he doesn't credit the streets for succeeding, the TV mogul has definitely mined his history for material. His first album, Get Rich or Die Tryin,' references many incidences from his past. From his mother's unsolved death in a fire to the personal drama he's had with his enemies. He even opened up about how his environment left an indelible impression on a young Curtis Jackson.
"The only people I saw coming around who had nice things were from my mom's life," 50 Cent told The Guardian, whose mother dealt drugs before her death. "They had Cadillacs, expensive jewelry, everything that symbolized financial freedom."
Apart from music, the rapper's past has even influenced his ventures into movies and television as well. Following in his mentor Eminem's footsteps, 50 Cent put out a movie loosely based on his life with the same title as his debut album.
Now a television producer and mogul, he's also putting out a show called Power Book III: Raising Kanan that's also loosely based on his childhood. It's a spin-off of the other television series he helped produce, Power, which was a hit on the Starz network.
Although he might be inspired by elements of his past, the former G-Unit leader doesn't believe that past is what ultimately made him successful.
50 Cent believes the streets had nothing to do with his success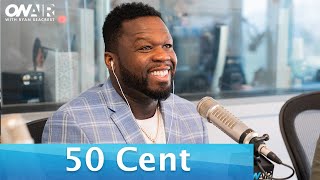 50 Cent Tells Us How He Built His Empire and the Magic Behind 'Power' | On Air With Ryan Seacrest
50 Cent is confident that he would've succeeded even if he didn't grow up in his environment. Speaking with interviewer Brian J. Roberts on his Youtube channel, 50 Cent would have adapted to success regardless of circumstances.
"I would've been able to rap, right, I just would've been saying something a little different," 50 Cent claimed. "It would've been different in experience because I wouldn't have written the same thing. And if I could skip the hard parts that I went through I'd skip it."
50 Cent later goes on to clarify that his background, although influential to his success, isn't the source for it.
"They're not a part of … they may be a product of the success because part of my temperament comes from it, and experience and how I view things. But it's not a part of the actual success. I'm being successful doing things that are a lot different than the things I was doing at that point," 50 Cent said.
Why 50 Cent only paid $800 a month for an apartment when he was worth $38 million
50 Cent revealed how he reacted to his newfound fortune after his sudden rise to stardom. In the same interview with Roberts, he admitted it was a hard adjustment. Which was why he still lived in a two-bedroom apartment when he was a multi-millionaire.
"At that momentum, at the peak of everything that was going on, I wasn't even feeling the adjustment because I already had more than I needed," 50 Cent confided. "When I left for the first tour, my first run, I came back, I had $38 million in my account. And all I had was a two-bedroom apartment that was $800 a month. So, if you don't spend it, the IRS is gonna take it. So, I needed the expenses."
Because of this, 50 Cent bought Mike Tyson's old Connecticut home, which he later sold for $2.9 million in 2019 according to Insider.
This article was written by Antonio Stallings from The Cheat Sheet and was legally licensed through the Industry Dive publisher network. Please direct all licensing questions to legal@industrydive.com.