Southwest Airlines® Viasat-equipped aircraft have taken to the skies—providing Customers the opportunity to watch free live TV, provided by DIRECTV, during their flight. The initial launch provides a selection of DIRECTV live television channels, including CNN, ESPN, FOX, and more.
Both Southwest and DIRECTV are passionate about delivering your entertainment no matter where you are headed. That's why Southwest® Customers can watch 14 live channels provided by DIRECTV. Additionally, DIRECTV customers who purchase $8 Internet can unlock all their channels on their personal device by logging in to the DIRECTV app. Travelers who take advantage of paid internet connectivity will also be able to log in to their favorite apps for more content and access social media platforms and productivity apps on any Internet-ready device.
Coming Together for a Great Cause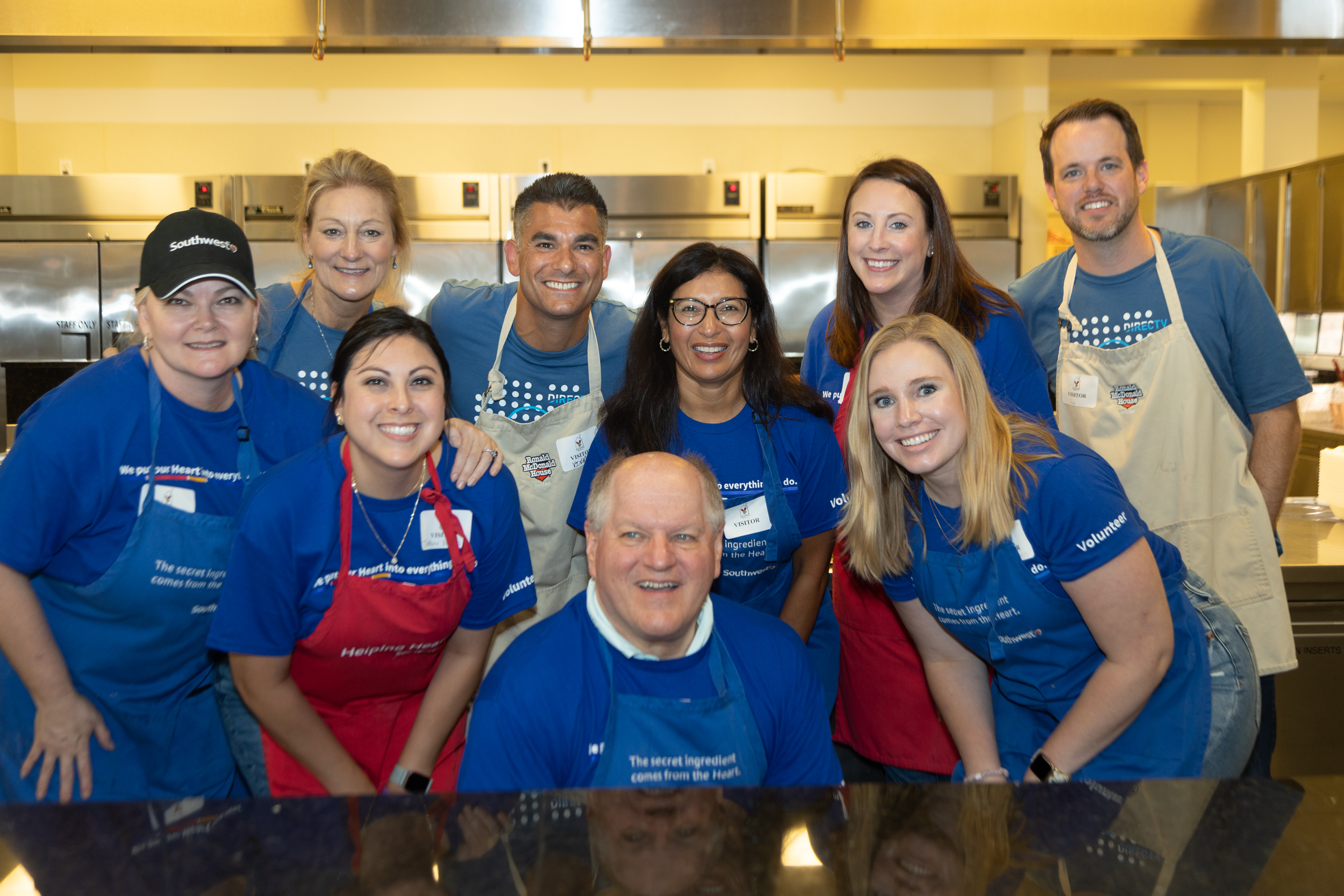 DIRECTV and Southwest joined together for another common passion—supporting Ronald McDonald House Charities (RMHC) across the U.S. Both DIRECTV and Southwest support employees who give back to local RMHC chapters while also providing their respective services to make a lasting impact on families traveling for care.
Building on the two brands' shared support of RMHC, DIRECTV and Southwest provided a warm meal on June 1 for families staying at the Ronald McDonald House in Dallas, Texas. The visit provided an opportunity to care for families with children who receive treatment from local hospitals.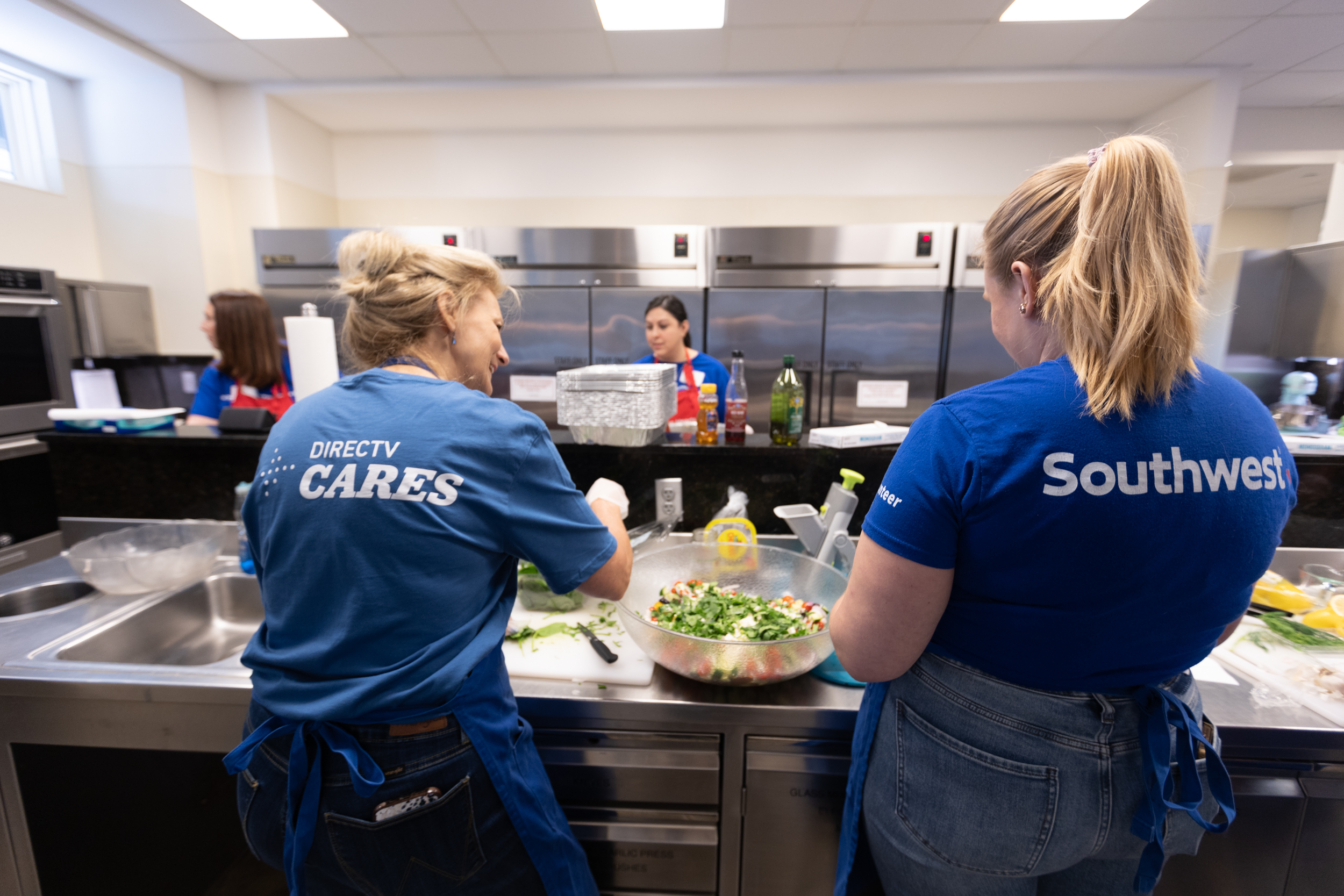 In addition to DIRECTV providing access to live and On Demand entertainment throughout houses across the nation and year-round employee volunteering to help bring the comforts of home to families when they can't be home, DIRECTV has supported RMHC through several recent initiatives and programs. Chief among these include inviting families staying at RMHC of the Intermountain Area to a private screening at Sundance Film Festival in January and surprised a RMHC of Central and Northern Arizona family with tickets to the Big Game in February.
Over the years, Southwest's support of RMHC has evolved and grown, driven mostly by the strong and longstanding passion that its Employees have for the organization. This partnership has provided Southwest Employees with a meaningful opportunity to give back to the communities where they live and work. Southwest has also provided support for families at Ronald McDonald Houses through group volunteerism efforts that earn the Houses Tickets for Time (an Employee volunteer program where Southwest donates one round trip for every 40 hours that Employees volunteer with a qualifying organization).
Watch DIRECTV On Even More Connected Aircraft
DIRECTV's world-class live TV offering is accessible via an Inflight Entertainment Portal (Viasat)—which is found on Southwest Airlines. As the airline industry continues to upgrade and improve technology on their fleet, the onboard inflight passenger experience stands to benefit and evolve the most.
Learn more about DIRECTV FOR BUSINESS and its various partnerships that ensure that customers can access the best in television from wherever they are.
The content is featured on https://www.directv.com/insider/ is editorial content brought to you by DIRECTV. While some of the programming discussed may now or in the future be available affiliates distribution services, the companies and persons discussed and depicted, and the authors and publishers of licensed content, are not necessarily associated with and do not necessarily endorse DIRECTV. When you click on ads on this site you may be taken to DIRECTV marketing pages that display advertising content. Content sponsored or co-created by programmers is identified as "Sponsored Content" or "Promoted Content."