For fans of Japanese animation and films, there's one name that's synonymous with quality and has been since the mid-'80s: Hayao Miyazaki. If you've ever heard of classics like My Neighbor Totoro or Kiki's Delivery Service, you're likely familiar with the legendary filmmaker's work. Full of sprightly characters and exciting locales with thrilling stories, the films are the work of Studio Ghibli, the firm Miyazaki himself helped found in 1985.
Miyazaki is popular because of his hand in bringing so many wondrous, fantastical movies to the masses, all of which are family-friendly, but still eye-opening and full of life, much like Disney's selection of animated films over the years. Studio Ghibli and Miyazaki are important mainstays of the world of cinema and anime, and in celebration of Miyazaki's birthday this month, it's time to look back on his illustrious career and creations as well as what's next.
Studio Ghibli was actually originally the work of three men: directors Miyazaki and Isao Takahata as well as producer Toshio Suzuki. Miyazaki and Takahata had experience working in Japanese animation for film and TV, where Suzuki was an editor at Animage manga magazine. Miyazaki had quickly risen through the ranks at Toei Animation over the years, having worked as an animator, artist, and illustrator for various works, adapting a unique style that's immediately recognizable to this day. As he sharpened his skills pre-Studio Ghibli, he began work on a film called Nausicaä of the Valley of the Wind – one of the most important releases he would work on as an animator before he set off to open Studio Ghibli.
Nausicaä was a massive success, and it paved the way for the studio, under Miyazaki's direction, to work on its first film: Laputa: Castle in the Sky. It centered on a young boy and girl working to keep a magical crystal out of the hands of a group of military agents, as everyone involved work to search for a legendary floating castle named Laputa.
Using the same production crew from Nausicaä, the movie was heavily inspired by a visit Miyazaki once made to Wales in 1984 during a mining strike. It colored much of the film's aesthetic and storyline, and Miyazaki's veteran animator's touch helped make the first official Ghibli film a smashing success. It grossed over $15.5 million at the box office and ended up becoming a heavy influence on Japanese pop culture at the time, inspiring anime series like 2014's No Game No Life and Nadia: The Secret of Blue Water.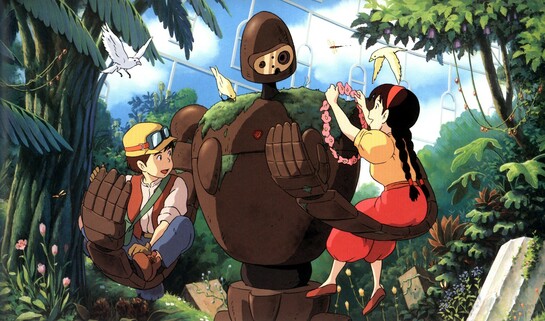 But it was Studio Ghibli's following film that would further go down in history, despite Laputa being the highest-grossing film of the year in Japan. Miyazaki opted to work on a very special film next: My Neighbor Totoro. Following two young sisters who move to the country with their father in the midst of post-wartime Japan, it explored their surprise as they came to meet friendly forest sprites, including the behemoth catlike Totoro while exploring the rural area around their home – and coming to terms with the fact that their mother, who is currently recovering from an illness at the hospital, may be gone for a much longer time than what they initially thought.
Miyazaki initially conceived the film with watercolor imagery, and there was to be one young girl rather than sisters taking center stage. He painstakingly set up a "recent past" setting to evoke a certain feel for both Totoro, the forest sprites, and the slice-of-life spirit of the film, with plenty of scenes of the sisters Satsuki and Mei enjoying their time playing outside and experiencing what the forest had to offer.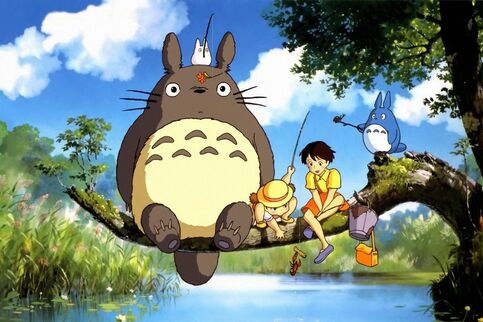 The film was another certified hit, winning the Animage Anime Grand Prix prize when it debuted, as well as several other national awards in Japan. Since its release, it's also grown into something of a cult classic. Totoro himself, as well as the furry bus-like feline creature in the film, are nearly instantly recognizable across the world, much like Mickey Mouse or Mario. In fact, it's amassed around $1.5 billion in lifetime revenue, topping several "best-of" lists years after its release.
Under Miyazaki's leadership, the hits kept coming. The next project on the docket was Kiki's Delivery Service, though this time the director and crew were working on an adaptation of a novel from Eiko Kadono. Miyazaki couldn't take on a directing position this time around but still had a hand in making important edits throughout the production process, which turned into a feature film after its initial plans for a 60-minute special thanks to Miyazaki's work storyboarding and writing a screenplay. When Kiki's Delivery Service debuted, it also became the highest-grossing film in Japan in 1989.
Miyazaki helped lead Studio Ghibli into a veritable golden age of anime films, as it seemed like every film the team released one after another became notable in some way: Only Yesterday, Porco Rosso, Ocean Waves, Pom Poko, and Whisper of the Heart releasing with less or no involvement from Miyazaki over the years until the global success of movies like Princess Mononoke and Spirited Away ended up helping to put the studio on the western map.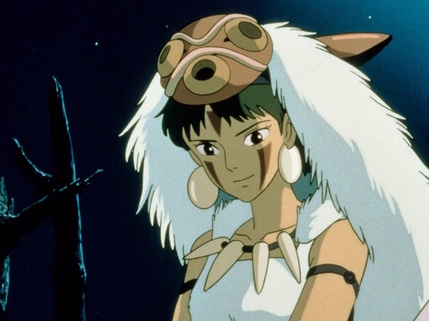 Despite storied success with a myriad of additional films over the years, however, Miyazaki ended up deciding he would retire in 2014. He ended up subverting expectations once more, just as he had done over the course of his career, by deciding that he wanted to come out of retirement to direct a new feature film: How Do You Live? once more with Studio Ghibli.
Miyazaki's heart and soul obviously revolves around movies, as he just couldn't stay away. Early in 2019 it was confirmed that Miyazaki would also be working alongside his son Goro on two additional titles in the coming years. Now, we've got to wait a few years to see what else the master has up his sleeve. From the creative mind that brought us many of anime's best, most beloved films, we should expect nothing less than greatness.