When famed comedian Chris Rock first mentioned that he had an interesting take on the Saw franchise, like many, we were skeptical. But the horror genre's resurgence back into the critical limelight over the past few years has put Lionsgate's latest entry into the now-infamous Jigsaw franchise firmly back on our radar.
Much like Wes Craven's Scream back in the 90s (yes…we're old…) single-handedly breathed life back into the slasher genre, there's an argument to be made that the original 2004 Saw movie, directed by horror king James Wan (who crushed it with Aquaman btw), single-handedly introduced what some consider the "torture porn" genre — a phrase coined after that infamous, nightmare fuel scene in Eli Roth's 2006 Hostel — or what some say was the first modern attempt at the socially conscious horror movie.
Either way, what many failed to learn about how haunting Saw was beyond the gruesome puzzles featured most heavily in later entries, was that, in the end, it was about appreciating the life you had at all costs.
Now, fast forward nearly 20 years, and the latest entry seeks to seemingly bring the original's theme back front and center, with its own unique twists and featuring two very unlikely stars for the genre. That being said, we cannot wait to hear the now synonymous-with-the-franchise, "would you like to play game?"
Check out the full synopsis after the gallery.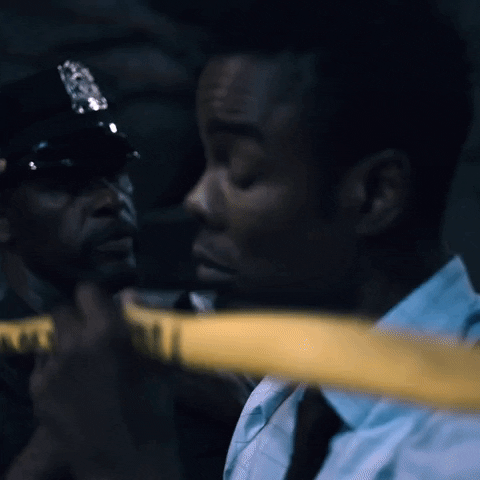 SYNOPSIS:
A criminal mastermind unleashes a twisted form of justice in Spiral, the terrifying new chapter from the book of Saw. Working in the shadow of his father, an esteemed police veteran (Samuel L. Jackson), brash Detective Ezekiel "Zeke" Banks (Chris Rock) and his rookie partner (Max Minghella) take charge of a grisly investigation into murders that are eerily reminiscent of the city's gruesome past. Unwittingly entrapped in a deepening mystery, Zeke finds himself at the center of the killer's morbid game.
Spiral stars Chris Rock, Max Minghella, Marisol Nichols, and Samuel L. Jackson, and is produced by the original Saw team of Mark Burg and Oren Koules. The film is directed by Darren Lynn Bousman and written by Josh Stolberg & Pete Goldfinger.
A Lionsgate release, Twisted Pictures presents, a Burg/Koules production.