The pandemic had everyone forced into their homes last year. Suddenly, our home became the office, the restaurant, and the movie theater. Thanks to the rise of streaming services and the lack of open theaters, watching a movie is easier and cheaper than paying the price of a movie ticket – and the snacks are better too.
Last year, while theaters across the country were closed, Warner Bros. shocked the entertainment industry by announcing that their 2021 movie slate would be released on HBO Max. But as theaters remain closed and the date for big-budget movies continues to be pushed back, movie executives are faced with making difficult decisions. 
HBO Max's hybrid release strategy has brought forth interesting results. In December of last year, the highly anticipated sequel, Wonder Woman 1984 launched on HBO Max with promising viewership. While the majority of theaters were closed, the movie brought in over 2 billion minutes of viewership. It's clear that even with a lack of moviegoers and open theaters, audiences are still looking to be entertained. 
However, in comparison to 2019, where the global box office saw a $1 billion profit, thanks to films like Captain Marvel, The Lion King, and Avengers: Endgame, streaming doesn't make up for the multi-million dollar budget of these films.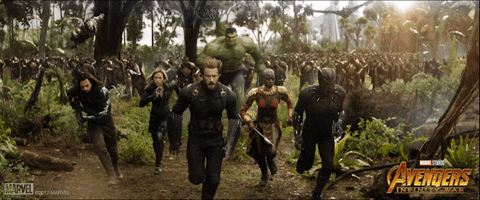 But the entertainment industry as a whole has had to shift the way we view movies. Besides streaming films, award shows like the Golden Globes and now the upcoming 2021 Oscars, have been either completely remote or with a few celebrity guests in person. The glitz and glamour of Hollywood have been toned down for the sake of the pandemic, which has allowed indie movies to receive well-deserved buzz. 
Films like Promising Young Woman, Minari, Nomadland, Sound of Metal, and others are heavy Oscar contenders this year. Indie movies making headlines this award season isn't necessarily new, but the success of big-budget films usually overshadows any discussion about indie films. Indie films have always lacked a mainstream audience, but with more movie-goers turning to streaming sites to watch films, it's expanded the world of possibilities of what films are accessible to viewers and what films are worth paying attention to come award season.
When movies first came to streaming services, many industry titans like Steven Spielberg and others, felt that technology was diluting the film viewing experience. There was even a campaign to ban new films from award consideration if they were on streaming sites. But with the Oscars allowing films on streaming to qualify for Oscar nominations, it could truly alter the way we view movies going forward.
The quality of movies hasn't changed, but the way we view them has. As Ben Affleck stated in 2019, streaming sites, like Netflix and HBO are finding ways to ramp up production to bring the movie theater atmosphere into the audience's homes. 
"We certainly approached [Triple Frontier] as any other movie. There's no difference when you're making it between what the platform is that it's going to be seen on," Affleck told Cinemablend. "I do think Netflix is doing more interesting stuff in creating a more cinematic experience for the home. More people, more viewers, bigger TVs, bigger sound."
But before the world came to a stop, the price of ticket sales was rising each year, and movie theater attendance was declining, despite meeting billion-dollar box office goals. The rise of streaming services does make movie-goers less inclined to leave their homes to watch a film they can watch at home. But while audiences have become accustomed to viewing films from their couch, the recent $48.5 million opening of Godzilla vs. Kong is promising, for an anticipated summer of re-openings. 
Audiences are still viewing movies, maybe even more so than they did before. The excitement surrounding the action film proves that audiences are ready to go back to theaters when they open, the issue is the lack of accessibility. The beauty of streaming services having movies available to stream the day of release allows for quick social media conversation and even more critical fans.
While conversations about films would take a few weeks to transpire, with streaming, it's happening almost instantly. More people are discussing films that would never be on the radar and more fans are demanding more flexibility when it comes to how films are released and where. 
Indie films have always had an audience, but streaming has definitely given indie films a platform to reach a wider audience that wasn't quite possible before the streaming era of films. With companies promising a return to normal next year, it begs the question of whether indie films will continue to get their day in the sun, despite a successful year for indie films and beyond. 
As states ramp up vaccine distribution and ease on COVID-19 restrictions, more theaters are bound to open up, which may make way for the summer blockbuster to take over the film industry once again.