Welcome to our "Some Like It" series! It's way too easy to be overwhelmed by the sheer volume of TV available to us these days – but we're here to help! If you know how you're feeling, we know some shows that are right up your alley. Check back every Friday for a new set of recommendations.
Without further ado:
Intense as Hell – heart-pounding, twisty-turny madness
Prepare for the edge of your seat to be worn down. That's right – this week we're tackling some of the most nail-biting shows we know. To assemble this set we turned our attention to shows that consistently surprise us, whether they are set in the real world or hellish alternatives.
So why do we put ourselves through this? Much as we try to pretend that raising our heart rate counts as cardio, we acknowledge two deeper phenomenons at play here: catharsis and schadenfreude. Quick refresher if it's been a while:
Catharsis is the concept that we enjoy the build of suspense or tension so that we can experience the release of it at the end. It's been used in storytelling since the beginning – the term itself was coined by Aristotle to describe the "cleansing" of emotions we feel at the end of a story. Taking this concept to TV is an interesting paradox; the format of the medium requires ongoing drama and complications while the audience is still expecting some resolution. It's exciting to sit in a roller coaster car being pulled up the first hill, but that's not really the fun part.
Schadenfreude is the Freuden concept that we feel better by thinking of people who have it worse. Honestly, we can't do a better job fleshing that concept out than Avenue Q did so we recommend checking that out for more on this (plus, it's a great way to learn how to spell it).
So when you want to get totally and completely absorbed in some Drama with a capital D (especially if you're counting down the days, hours, and minutes 'til Game of Thrones comes back like we are), we recommend the following:
1) Attack on Titan – Funimation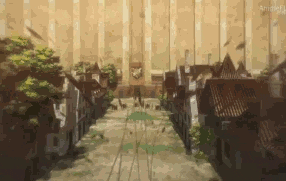 This is an anime to check out even if you're not generally an anime person. Based on the manga of the same name, Attack on Titan takes place in an undisclosed time and location where all of humanity has been forced to live behind high walls to avoid being eaten by enormous monsters called titans. The strategy has been working out for them until, in the pilot of the show, one titan manages to break down the outermost wall and havoc ensues. Beyond having some of the coolest animated fight scenes on TV, the show proves to be an astute socioeconomic commentary as the poorer citizens most at risk try to flee to the safety of the inner walls where the rich live comfortably removed from the threat. There are plenty of twists, conspiracies, and information bombs dropped on our protagonists as they battle for their lives and the future of humanity. This is one show that never fails to end with us audibly screaming for more.
2) Boardwalk Empire – HBO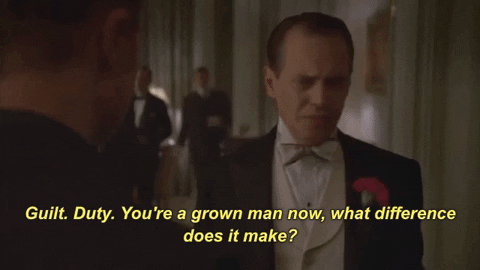 Period pieces can be intense too! Executive produced by Martin Scorsese and starring Steve Buschemi as Enoch "Nucky" Thompson, a gangster who basically runs Atlantic City during prohibition, this prestige drama ran for five sensational seasons. If your impression of the roaring 20's is mostly The Great Gatsby decadence, this series will show you the dark underbelly of that extravagance. Powerhouse performances and glorious attention to detail bring the lost world of gangsters and bootleggers back to life – and we're glad we weren't there to see it for real.
3) Fauda – Netflix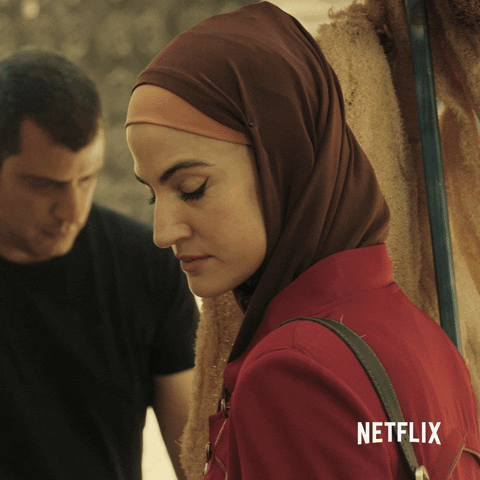 When your title literally means "chaos" in Arabic, you're bound to be a heavy show. Regardless of your personal views, we can all agree that it's hard to find a more intense setting than the middle of the Israeli-Palestinian conflict. This series, which is entirely in Hebrew and Arabic with English subtitles, focuses on the small troop of Mossad (Israeli CIA) agents who go undercover as Palestinians to gather information. Yeah. Intense. Hailed for humanizing both sides of the conflict with morally gray characters all around, the show shines light on the systemic issues that ultimately hurt everyone living in the region – think The Wire but in the Middle East. It's complex and gripping and impossible to stop watching.
4) Mr. Mercedes – Audience Network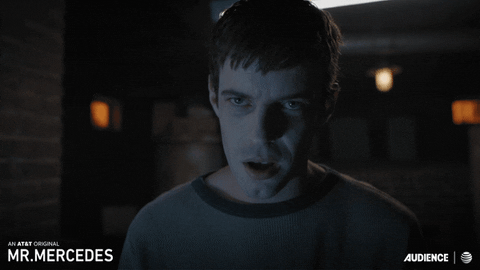 Not for the faint of heart (or weak of stomach), this Stephen King adaptation pulls no punches in depicting the psychotic mindset and actions of serial killer Brady Hartsfield. Harry Treadaway does spine-chilling work as the mass murderer and Brendan Gleeson is equally fantastic as the detective hell-bent on tracking him down before he kills again. You may need to remind yourself to breathe a few times while watching this one. And probably best to avoid it right before bed. But once you're hooked, we can help you with that obsession!
We hoped you enjoyed Some Like It: Intense as Hell. Check back next week for a brand new run down for a whole new feeling.