CLICK HERE TO ORDER SHOWTIME® NOW OR
CALL 1.800.531.5000 NOW TO ORDER.
SHOWTIME SPORTS® pulls no punches, delivering the most electrifying sports action and entertainment anywhere, month after month. Epic match-ups. Must-see documentary films. Expert commentary and analysis. When it comes to bringing the heat, SHOWTIME blows the competition away.
SHOWTIME® is the must-have destination for true fight fans. SHOWTIME CHAMPIONSHIP BOXING®, BELLATOR MMA™, SHOBOX: THE NEW GENERATION®, SHOWTIME BOXING INTERNATIONAL – four hard-hitting series offering over 40 live fight nights a year featuring title holders, top contenders, and up-and-comers – the names you need to know and the ones you'll never forget. The most memorable and historic events that always pack a punch.
SHOWTIME CHAMPIONSHIP BOXING®
SHOWTIME CHAMPIONSHIP BOXING® has had what many have called the best first half of boxing action in years spanning January 1 through July 1, 2022. Watch the 2022 Halfway Point Highlights clip narrated by host Brian Custer.
Explore the upcoming SHOWTIME CHAMPIONSHIP BOXING® events below. Bout cards subject to change
Danny Garcia vs. Jose Benevidez
On Saturday, July 30, Danny Garcia faces Jose Benavidez in a 12-round Super Welterweight Bout. The live event includes two undercard bouts. The action starts at 9 p.m. ET/6 p.m. PT.
BELLATOR MMA™
BELLATOR MMA™ launched exclusively on SHOWTIME in April 2021. Since then, the network has televised two live BELLATOR MMA™ events per month. All BELLATOR MMA™ events, domestically and internationally, are available on SHOWTIME® in the United States. Preliminary undercard matchups stream live on the BELLATOR MMA™ YOUTUBE CHANNEL and SHOWTIME SPORTS' YOUTUBE CHANNEL. Explore upcoming BELLATOR MMA™ events below. Bout cards subject to change.
Douglas Lima vs. Jason Jackson – July 22
 On Friday, July 22, Douglas Lima faces off against Jason Jackson in a 5-Rd Welterweight bout. The live event includes four undercard bouts. The action starts at 10 p.m. ET/7 p.m. PT.
Neiman Gracie vs. Goiti Yamauchi – August 12
On Friday, August 12, Neiman Gracie battles Goiti Yamauchi in a 5-round Welterweight bout. The live event includes three undercard bouts. The action starts at 9p.m. ET/6 p.m. PT.
Benson Henderson vs. Peter Queally – September 23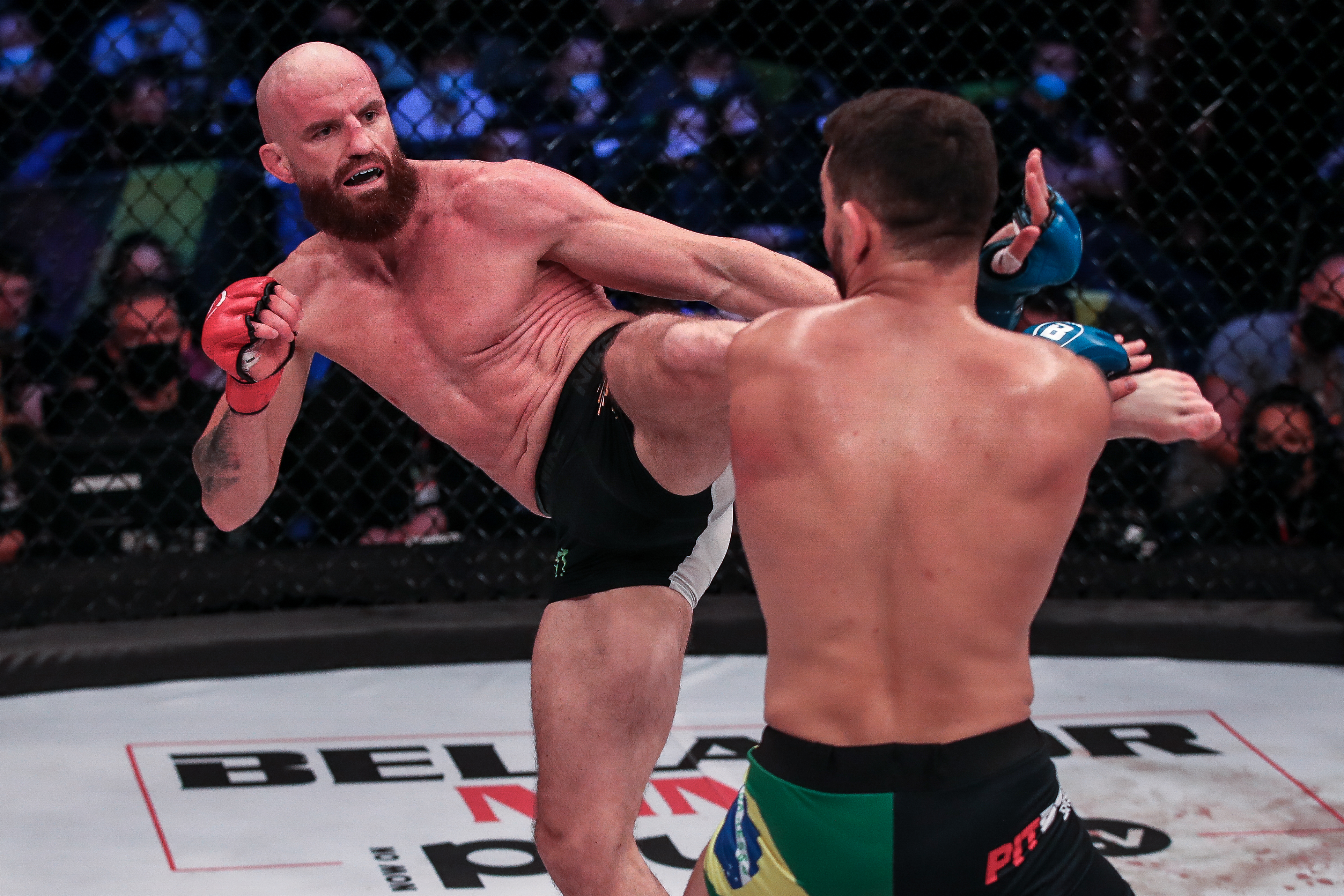 On Friday, September 23, BELLATOR MMA™ heads to Dublin where Benson Henderson will battle Peter Queally in a 5-round Lightweight Main Event. The live event includes four undercard bouts. The action starts at 4 p.m. ET/1 p.m. PT.
Sports Documentaries
Explore the lives and careers of some of sports greats with these SHOWTIME documentary films. 
NYC Point Gods – July 29
An in-depth look at the legendary point guards of New York City who honed their craft and developed their legendary showmanship in the 1980s and '90s. The film spotlights the ascent of Rafer Alston, Kenny Anderson, Mark Jackson, Stephon Marbury, God Shammgod, Kenny Smith, Rod Strickland and Dwayne "Pearl" Washington in the midst of a cultural renaissance in New York City that gave us East Coast hip-hop and a style of play that has come to define an era of basketball and American culture. Catch the premiere Friday, July 29 on SHOWTIME ON DEMAND® on ch.1545.
McENROE – September 2
A captivating and powerful film that dives deep into the life of John McEnroe, one of tennis' all-time greats who rose to world No. 1 for four consecutive years, all the while battling intense bouts of perfectionism and self-doubt. McENROE premieres on Friday, September 2 on SHOWTIME ON DEMAND on ch.1545. 
For more information and future fight announcements, visit WWW.SHO.COM/SPORTS, follow on Twitter @SHOWTIMEBOXING, on Instagram @SHOWTIMEBOXING, or become a fan on Facebook at WWW.FACEBOOK.COM/SHOWTIMEBOXING.
Separate SHOWTIME subscription required. SHOWTIME and related marks are trademarks of Showtime Networks Inc. a ViacomCBS Company. Individual programs, devices, and marks are the property of their respective owners. All Rights Reserved. You must be a SHOWTIME subscriber to get SHOWTIME ON DEMAND.