Pro soccer players, like all international celebrities who spend lavishly and travel often, are frequent targets of theft. When those thefts make the news, the contraband ranges from pets to bling to trophies to iPads to Mini Coopers to Cristiano Ronaldo complaining that his then-girlfriend Irina Shayk kept stealing his CR7 branded boxers. 
Here are some of the most audacious, unmotivated, or surreal soccer thefts in history.
Lucci the Pomeranian
"How can you break into a house in LA and take somebody's dog?" Daniel Sturridge said into his phone camera. He posted the video on Instagram, flipping the camera view to show a shattered glass door. 
"Yo, somebody please find my dog. I'll pay anything, I'm dead serious," he said. "I want my dog back, man."
The 29-year-old England international striker was fresh off winning the 2019 Champions League. He returned to his West Hollywood house to find his Pomeranian, Lucci, and several bags missing. He also posted CCTV footage showing several men in black hoodies outside the house. 
Two days after the burglary, Sturridge found Lucci. 
Or rather, a rapper named KILLAFLAME found Lucci. Either way, Sturridge and the pup are reunited, and it didn't cost him a thing. We know, because KILLAFLAME has been tweeting that he never got the $30,000 promised for returning the dog. Daylight robbery!
The Jules Rimet Trophy
One of the oldest newsworthy soccer thefts also involved a dog. 
In 1966, England released the brand-new Jules Rimet trophy to a stamp exhibition, with the stipulation that the gold-and-silver prize be guarded day and night. "We had two guards standing by it all the time," exhibition chairman Cecil Richardson said. But? "The pressure of security was not considered quite so serious when the hall was closed to the public."
So, between the 11am and 12:10pm guard check, the trophy went missing. 
FA chairman Joe Mears received a ransom note in the mail. A detective posed as Mears' assistant and arrived at the rendezvous with a suitcase full of decoy small bills on top and newspaper below, crime-movie style.
The man collecting the suitcase tried to make a break for it when he saw police, but was apprehended. (He had a previous conviction for selling "knock-off corned beef," apparently a serious crime in the UK.) But he claimed he was paid £500 by someone named The Pole to act as liaison and that he didn't know where the trophy was. 
A dog named Pickles found the trophy, wrapped in newspaper, next to the front wheel of a neighbor's car, 7 days later. Pickles became a national hero. He got a solid silver medal from what is now the Dogs Trust and a year's supply of free dog food for being a good boy.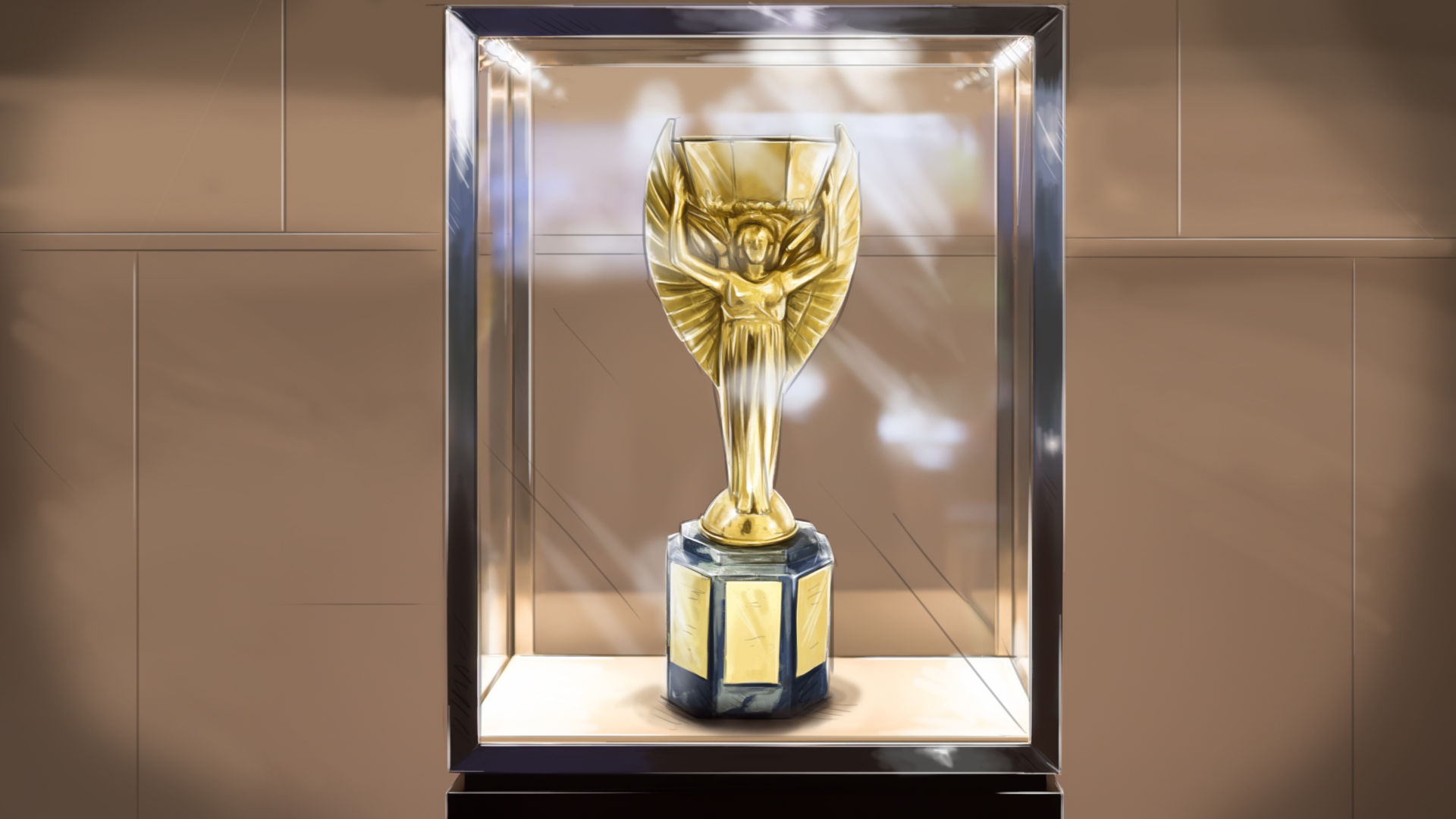 The Jules Rimet Trophy, Again
In the early 80s, the recovered Jules Rimet went to Brazil. It sat in Rio, at the Brazilian Football Confederations offices. There, a few days before Christmas 1983, a group of thieves overpowered and tied up the nightwatchman, pried open the wooden frame to the bulletproof-glass case, and walked off with the trophy. The value of the metal alone was around £8,000. Given that it's never turned up since, most presume it was melted down and sold. 
Precious Medals 
Staying in Liverpool, goalkeeper Jerzy Dudek was on vacation back in Poland when thieves lifted his Champions League medal (as well as a Porsche and jewelry). 
Someone stole 150 items from Lucas Leiva's home, including the Olympic bronze medal he won with Brazil. Police found and returned the medal and the culprit served two and a half years in jail. 
Thieves "ripped through" Wigan midfielder James McArthur's house and "took virtually everything of value," including his 2013 FA Cup medal and two wedding rings. The English FA replaced the FA Cup medal, and he put the new one in a bank safe. 
The Key to New York City
World Cup winner Allie Long had popped over to Alex Morgan's hotel room just down the hall for dinner after the 2019 ESPYs. She and her husband were gone for an hour with the door unlocked. When they returned, her wedding ring, cash, and a ceremonial key to New York City were gone. (Oddly, the burglar left her World Cup medal.)
After Long tweeted about it, NYC mayor Bill de Blasio offered to replace the key to New York: "Don't worry about the key. Like any good New Yorker, we keep a spare for our neighbors! We got you covered." 
Bling Ring
Plenty of savvy thieves have broken into players' homes when they're away at games.
Netherlands forward Memphis Depay posted a music video showing off all his bling. While he was playing for French team Lyon, robbers hit up his home to the tune of $1.75 million. The next year, he was robbed again while playing. He reportedly moved into a hotel after that. 
Two of Depay's Lyon teammates were also targeted during the same game, against Barcelona. Lucas Tousart's basement door was broken down and a bag of "multimedia" went missing, and Pape Cheikh Diop returned home to find it missing some jewels and branded clothing.
Three PSG employees have been robbed while playing—Eric Maxim Choupo-Moting, Thiago Silva, and now-Arsenal coach Unai Emery—as well as Marseille president Jacques-Henri Eyraud. Choupo-Moting's alarm scared off intruders on one occasion, but they made off with around $682,000 worth of jewels and handbags a few months later. Emery lost a bunch of Neymar shirts (?), a €7,000 Rolex watch, a bracelet, and some Chanel bags.
Kevin-Prince Boateng was making his Barcelona league debut when thieves removed €300,000 worth of bling from his home. 
Former Espanyol striker Raul Tamudo's home was robbed of €112,000 worth, including a collection of watches, consisting of a Rolex, a Cartier, and two Hublots. The suspect, caught on camera in a sleek black and white striped dress, works for the Albanian mafia. The lock was picked using "the X-ray sheet technique."
Gerard Pique had the day off from training with the Spanish national team and decided to visit his family. His superstar wife Shakira (yes, that Shakira) was on tour in Europe. So thieves used a convenient storm to sneak in undetected by any neighbors. 
And some 15 Real Madrid and Valencia players' homes have been robbed in the first half of 2019. 
Bling Ring: Entire Team Edition
Why just look up when one player will be out of town when you can hit the whole team while they're off somewhere well-publicized?
That's what happened in 2018, when 12 Romanian players had cash stolen from their hotel rooms ahead of a World Cup qualifier in Kazakhstan. 
Or in 2011. Several Mexican players reported iPads and iPhones stolen from their hotel ahead of the Copa America. So they checked the tapes. Turns out, eight players had brought back a group of sex workers to their hotel rooms, who then robbed them. All eight were banned from the national team for six months and fined 50,000 pesos each. 
Home Invasions 
Two robbers threatened Arthur Melo's sister with a screwdriver while robbing the Brazil international's home. Arthur was away with Barcelona playing Liverpool in the Champions League semifinal. 
Former Liverpool coach Brendan Rodgers was robbed when he was managing Celtic. His wife and children barricaded themselves in the upstairs bathroom as thieves ransacked the house, taking most of the medals Rodgers had won while in Scotland. "I'll have to try to get some more," Rodgers, now in charge of Leicester, said.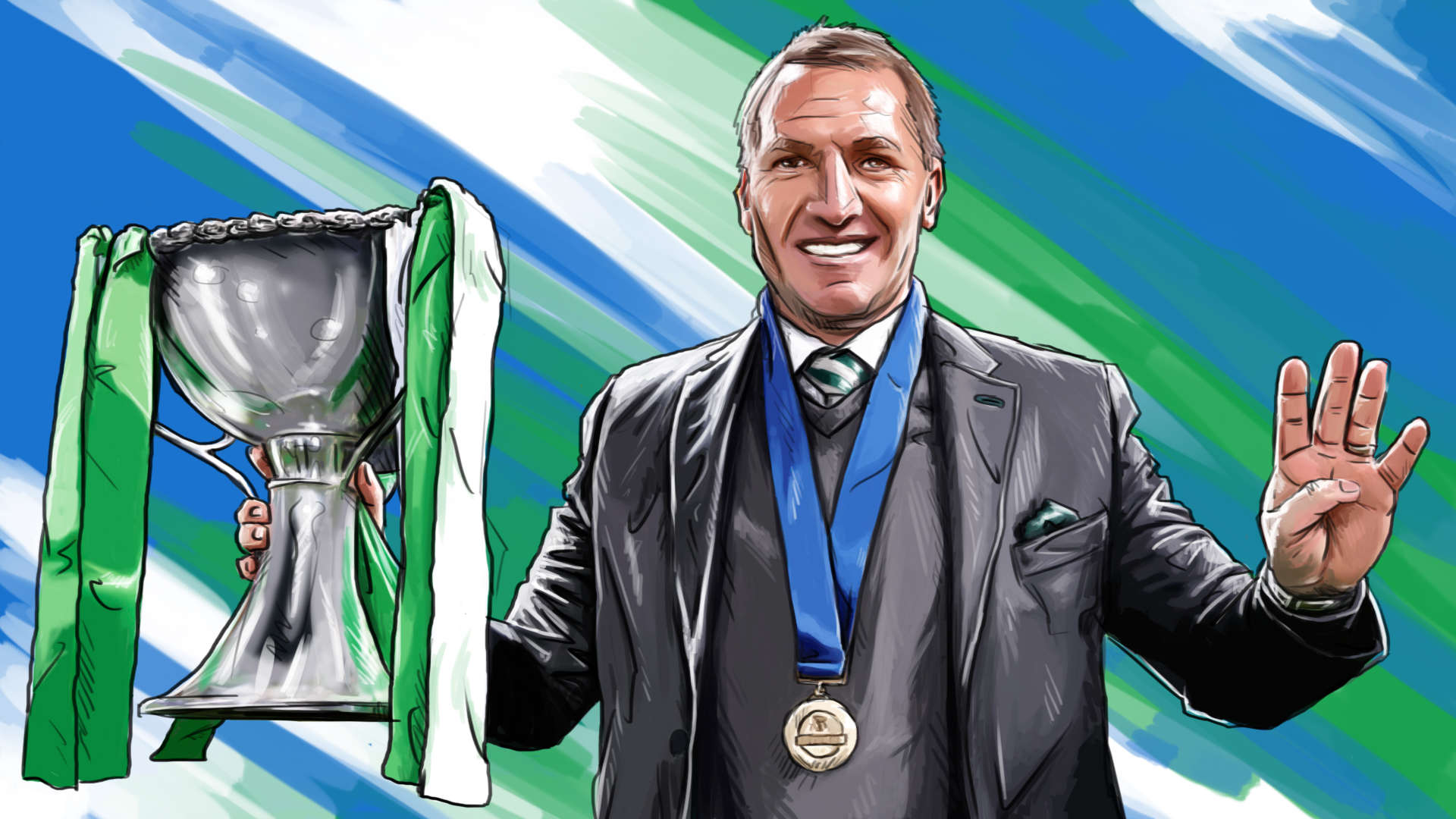 Chelsea then-midfielder (and now-coach) Frank Lampard was in his London home while it was robbed. He slept straight through the removal of his television, laptop, Aston Martin DB9, and Mercedes 4×4. The intruders graffitied "FFC forever" on a wall. (Fulham is a rival London team.) 
Second Time's the Charm
Chelsea defender Ashley Cole was also home when it was raided. His marriage was falling apart, and his pop star wife, Cheryl, was photographed in the United States sans wedding ring. Presumably, the robbers assumed Ashley would be gone, too. However, after entering through a window and noticing Cole, they fled. 
The left back wasn't so lucky next time. After breaking up with Cheryl, he moved into a bachelor pad. The day after their divorce, while he was training with the England national team, his apartment was robbed. Talk about a lousy week. 
The Wimbledon Prowler
Former French striker Nicolas Anelka reportedly chased a robber across the garden. That thief was the Wimbledon Prowler, an Albanian man who ran a fish-and-chips shop in Manchester. Unknown to his family, he would make the 400-mile round trip commute to Wimbledon, where he used to live, to rob houses to the tune of roughly £10 million worth over a decade. He committed an estimated 400 burglaries between 2008 and 2019. 
Not So Fast
Scottish striker Duncan Ferguson made a name for himself as a bruising forward, mostly at Everton. Twice, he physically confronted would-be thieves in his home. 
The first time, two men broke in. When Ferguson found them, one managed to get away, but the other found himself physically restrained by Ferguson until the police arrived. The attempted robber then spent 3 days in the hospital for his injuries and 15 months in prison for his crime. 
Two years later, Ferguson again ran into someone in his own home. The man tried to hit Ferguson with a vodka bottle. Ferguson, a 6-foot-4 professional athlete, punched him in the face and wrestled him to the floor. Ferguson injured his knee. The invader spent two days in the hospital, and then tried to sue Ferguson for assault. Instead, he was sentenced to four years in prison. 
When Players Turn Thief 
Soccer players aren't just the victims of robbery, of course. 
Former Fulham winger Nathan Ashton and former Scottish Premier League player Ohmar Pike robbed 8 betting shops in London, getting about £15,000 total. Both players were deeply in debt after their careers ended. Armed robbery put them behind bars for 15 and 11 years, respectively. 
Karim Benzema, on the other hand, didn't need the money. Still, the Real Madrid striker was charged with assisting an extortion attempt back in 2015. Eventually, the case was ruled invalid because of the actions of an undercover cop. For his part, Benzema was dropped from the French national team ahead of Euro 2016 and hasn't played internationally since. 
(Former Liverpool and France striker Djibril Cisse was also brought in for questioning surrounding the case, but ultimately released.) 
A "Treasure Hunt"
Ex-West Ham United and Charlton Athletic midfielder Shaun Newton hadn't slept for two days, drunk and high, when he walked into a stranger's house looking for keys to a car. 
The confused owner was at home when Newton opened the door to the apartment and started rummaging around. Newton had earlier thrown two bricks at the windows of a stranger's Porsche, but they had "just bounced off," he said.
"I was in some treasure hunt, or I thought it was," he said. He was "looking for the rest of the clues to solve the puzzle." The treasure hunt was part of his 40th birthday celebrations, he claimed, despite being 41.
The jury found him guilty and sentenced him to 100 hours of community service. 
Foiled Robberies
Here's a story of a theft that didn't happen. When people riding mopeds without license plates tried to steal Mesut Ozil's 4×4 Mercedes G-Class, it didn't go well. Ozil made it to a Turkish restaurant where the staff knew him and rushed to his rescue. 
But his passenger, Arsenal teammate Sead Kolasinac, had already jumped out and intimidated both would-be robbers into running off—even though the robbers had a knife.
Something worse happened to the guy who tried to loot a neighbor of Watford defender Tommie Hoban. After being confronted, the attempted burglar ran, tripped over a curb, and knocked himself out when his head hit Hoban's car. 
Hoban live tweeted the whole thing, including the dent it made on his car. Sometimes, justice is served. 
Want more soccer stories? Catch up with your favorite teams and players all year round on DIRECTV.