Back in the day, summer used to be a TV wasteland. It was reruns as far as the eye could see, along with the occasional burnoff of a show that had already been canceled.
But nowadays, with over 500 scripted TV shows available across all platforms, summer TV is full of little gems that you should definitely add to your DVR. Here are our 10 current favorites — some are already airing, some premiering soon. But all of them are definitely worth your time.
Power (Starz)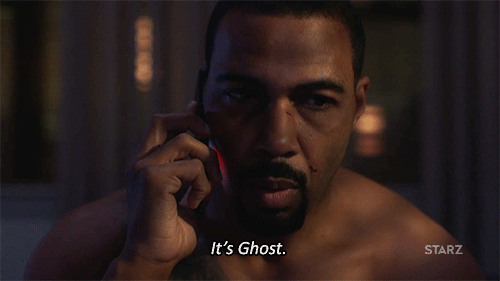 This hardcore drama stars Omari Hardwick as a drug dealer nicknamed Ghost who is trying to balance his legitimate business life as a nightclub owner with his criminal activity, all the while watching his personal life crumble as his marriage suffers under the weight of his double life. It co-stars Naturi Naughton, Larenz Tate and Curtis "50 Cent" Jackson (who is also an executive producer on the show) and continues to fire on all cylinders even in its fifth season. They even recently welcomed Grammy and Pulitzer Prize winner Kendrick Lamar in a guest-starring role.
Get caught up on Power on DIRECTV
Sharp Objects, (HBO)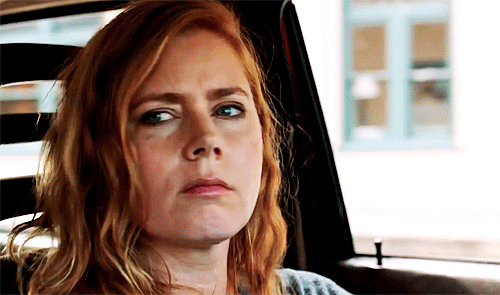 This Southern Gothic drama is like a Tennessee Williams play filtered through the Gone Girl lens — which makes sense because Gone Girl author Gillian Flynn wrote the book on which this miniseries is based. Amy Adams stars as a troubled journalist who returns to her small hometown when two girls are murdered there. Definitely not a light summer watch, but for our money it is one of the best new shows out there. Bonus points if you follow along with our recaps while you watch!
Get caught up on Sharp Objects with DIRECTV
Trial & Error (NBC)
Over the last few years, NBC has regained its title as the place for ensemble comedies and Trial & Error is one of the shining examples. The first season sees a big city lawyer (played by Nicholas D'Agosto) sent to a small South Carolina town to defend a man (John Lithgow) accused of murdering his wife. The side splitting show was rounded out with absurd and amazing performances from Stephen Boyer, Sherri Shepherd, and Jayma Mayes. It was one of the surprise laugh-out-loud hits of 2017. This year, it's back with a second season that features the incomparable Kristin Chenoweth as a new client — and it has lost none of the magic from the first season.
Get caught up on Trial & Error with DIRECTV
The Sinner (USA)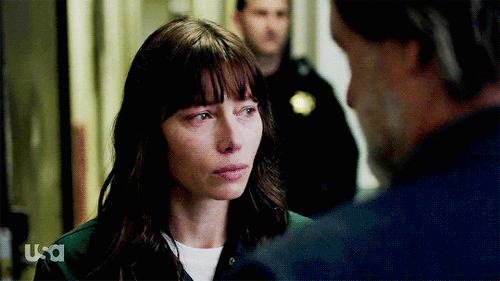 Jessica Biel starred in the first season of this psychological drama as a suburban housewife who inexplicably murders as a man during a beach outing. Bill Pullman co-stars as the cop investigating her crime, and he returns in season two alongside a new mystery that centers around The Leftovers star Carrie Coon. Biel remains an executive producer on the series for which she received both a Golden Globe and an Emmy nomination. It's a perfect rainy-day (or, hell, sunny-day) binge! 
Get caught up on The Sinner with DIRECTV
Better Call Saul (AMC)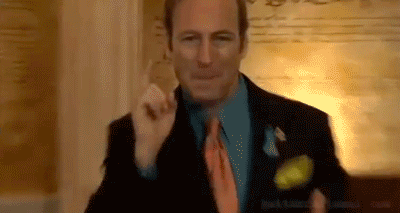 Breaking Bad was all the rage when it aired from 2008 to 2013. But its prequel spinoff, Better Call Saul, is just as good (and at times, better) than the parent show, so if you haven't checked in with how Jimmy McGill (Bob Odenkirk) becomes Saul Goodman, you definitely should. In addition to telling its own self-contained stories, there have also been some great Breaking Bad characters seen on this show — supporting characters Tuco Salamanca (Raymond Cruz), Hector Salamanca (Mark Margolis) and Lydia Rodarte-Quayle (Laura Fraser), but main characters Mike Ehrmantraut (Jonathan Banks) and Gus Fring (Giancarlo Esposito). 
Get caught up on Better Call Saul with DIRECTV
Ballers (HBO)
Speaking of sports fans and non-sports fans alike, if Hard Knocks is just too serious for you, try Dwayne "The Rock" Johnson's half-hour comedy Ballers, about a retired NFL player (Johnson) who now works as a financial manager for other NFL players. It co-stars Rob Corddry, John David Washington, Dule Hill, Christopher McDonald and several real-life NFL players and coaches as themselves. And, let's face it, there's a reason everyone loves The Rock!
Get caught up on Ballers with DIRECTV
Insecure (HBO)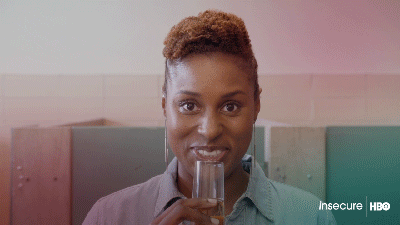 Another terrific HBO comedy is Issa Rae's Insecure, about two late-20s best friends who are navigating the world of dating. It takes an honest look at the experience of being a single, successful black woman in today's social climate, infused with Rae's off-beat brand of humor. Rae has deservedly received two Golden Globe nods and an Emmy nomination for the series.
Get caught up on Insecure with DIRECTV
The Deuce (HBO)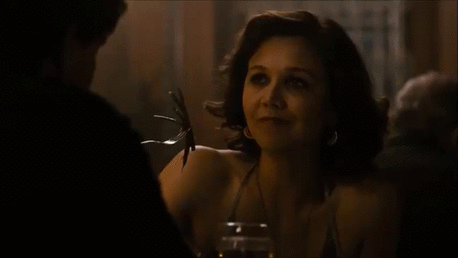 If you were reticent to check out a show about sex workers and the emergence of pornography in the 1970s, you should give The Deuce, which returns on September 9, a second look. No, it is not a happy-clappy sunshine fest, but it is an excellent drama from the minds of David Simon and George Pelecanos (The Wire, Treme). James Franco plays a dual role in twin brothers Vincent and Frankie Martino, who become fronts for the Mob, and Maggie Gyllenhaal shines as Eileen "Candy" Merrell, a prostitute who begins producing pornography and finds her sense of self.
Get caught up on The Deuce with DIRECTV