The "Real Housewives" franchise started on Bravo in 2006 with "The Real Housewives of Orange County", and has since spawned nine other iterations based out of Atlanta, Beverly Hills, Dallas, Miami, New Jersey, New York City, Potomac, and Washington D.C.
The newest addition to the juggernaut series is "The Real Housewives of Salt Lake City." Ahead of its November 11 premiere, here's what you need to know about the show and its six new stars.
"Housewives" Tackles Religion Head On
In the press release about the new series, Bravo says this new series will "delve into the undiscovered world of Salt Lake City within an exclusive social circle made up of six successful women who've created their own paradise filled with luxury homes, shopping sprees and multi-million-dollar businesses … as they navigate a society fueled by religion, beauty, wealth, and perfection."
The network realizes that Salt Lake City is a hub for the Mormon religion and has addressed that head-on in its description of the show, which promises, "[t]he Mormon church is undeniably ingrained in the culture of Salt Lake City, but these women represent a spectrum of religious beliefs ranging from Mormon, Islamic, Jewish, and Pentecostal. Here, perfection is not an aspiration, it's a mandate.  
"With a deep-rooted history, these women share a special bond, but when circles are this tight it's only a matter of time before beliefs and personalities collide. Whether hitting the slopes, attending parties at Sundance, or hosting the city's elite, these housewives hold themselves and each other to an extremely high standard and never hold back when things go sideways, but Lord knows they are always there for each other when they need it most."  
Lisa Barlow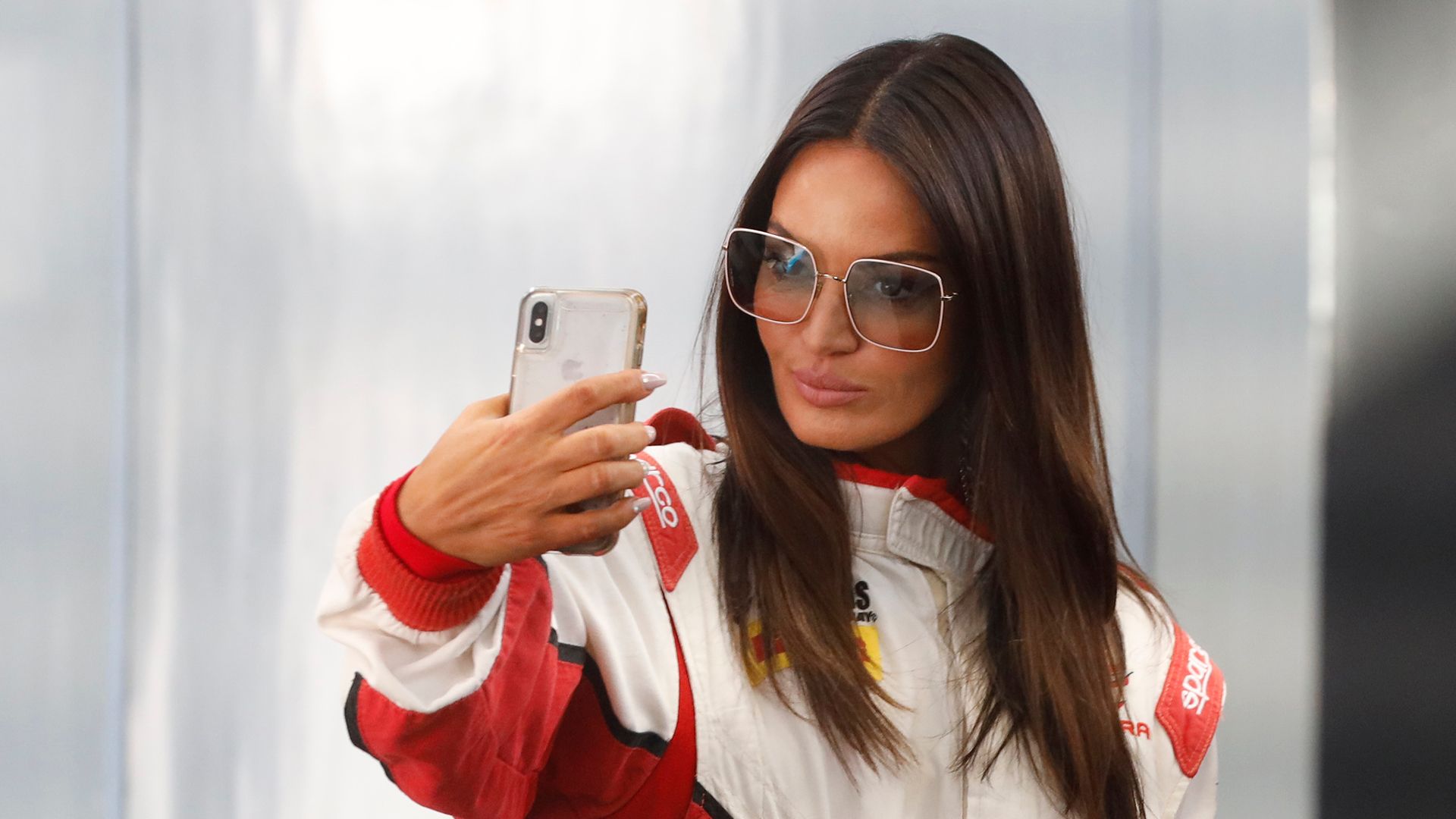 Bio: Barlow is the owner of LUXE marketing company and VIDA tequila, considering herself "Mormon 2.0" because she does not follow all of the religion's strict rules. 
Husband: John Barlow
Children: Two sons, Jack and Henry
Fun Facts: She loves horseback riding and also plays both the piano and the flute. She and fellow cast member Heather Gray go way back — they attended BYU together. In a 2015 interview with Salt Lake magazine, she said that owning a tequila company doesn't bother them at all as Mormons.
"When we started it, tequila wasn't cool, But now, people are really gravitating to tequila, creating sleek, elegant cocktails. Tequila is for everybody," said Barlow, adding, "We love the industry we're in. We've never looked at it as a religious wrong decision. I love my business and I like my religion, too. It's about being a good person and doing good things for people."
Mary Cosby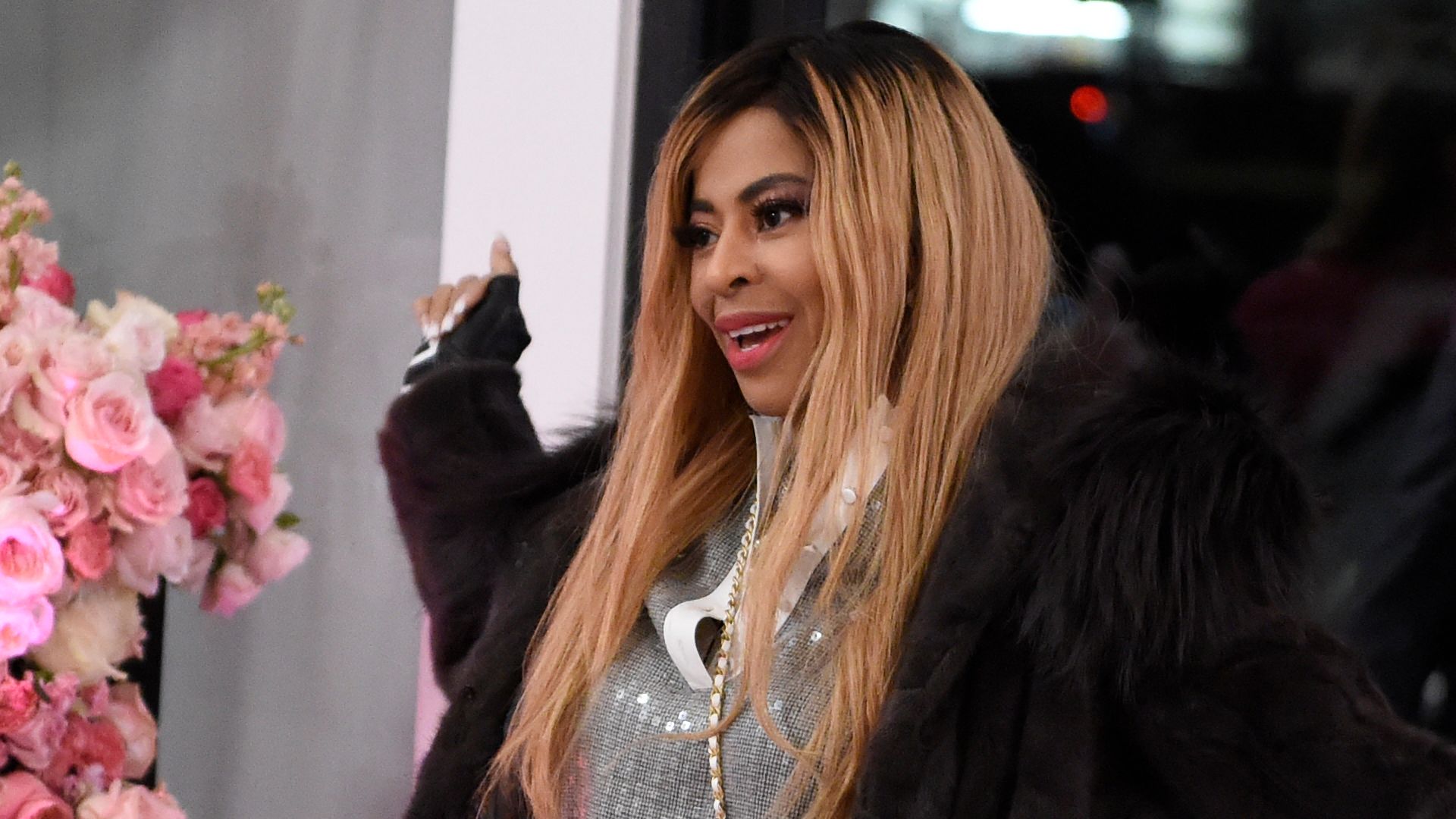 Bio: Cosby is a First Lady of a Pentecostal congregation, having inherited her family's empire of churches and restaurants…after marrying her late grandmother's second husband. They've been together for 20 years now and have one son.
Husband: Robert Cosby Sr.
Children: Robert Cosby Jr.
Fun Facts: She's a self-proclaimed "spiritual guide," and on her Instagram, she says the best achievement in her life is being a mom.
Heather Gray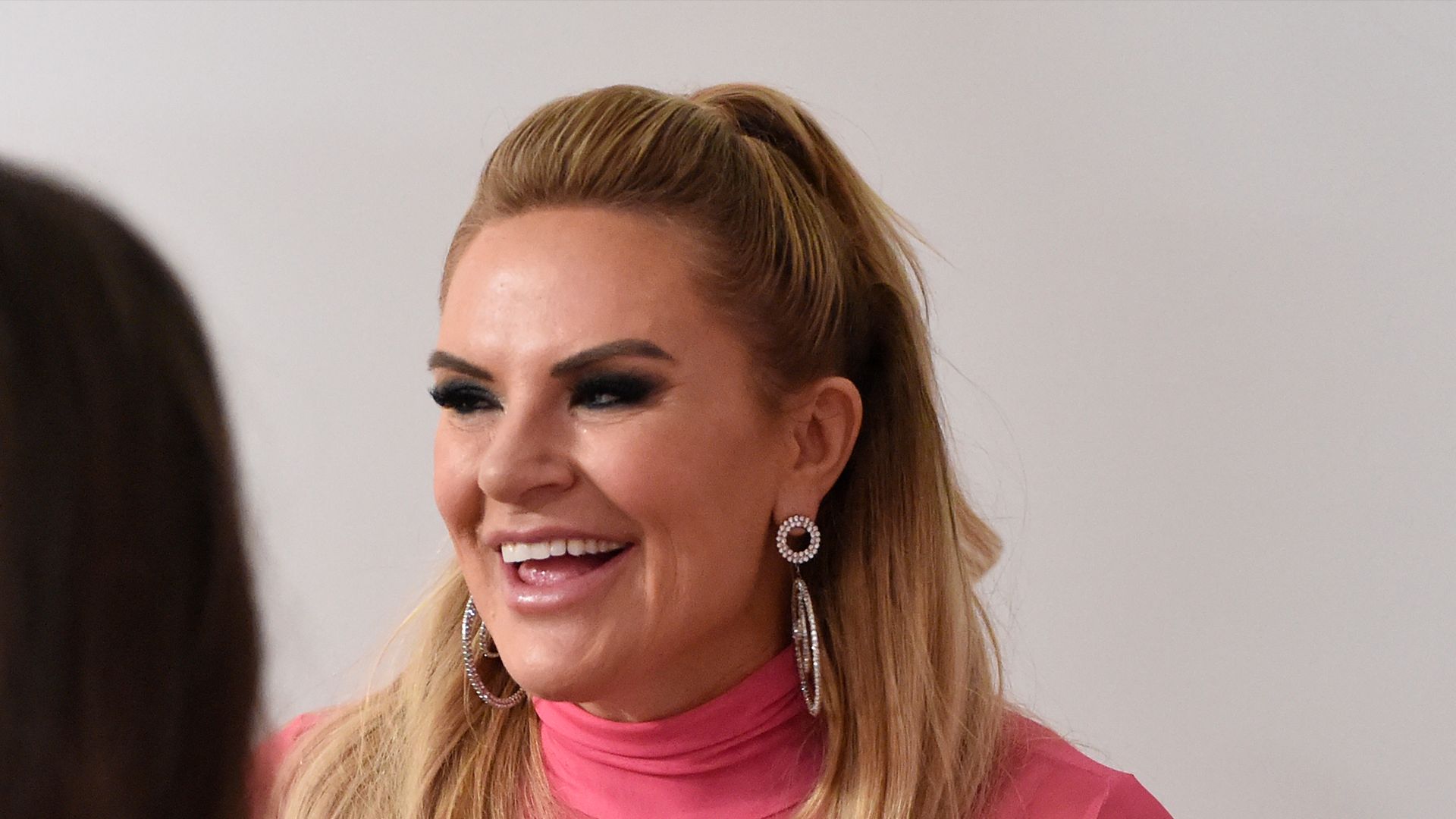 Bio: Gray was married to "Mormon royalty for 11 years" but has distanced herself from the Mormon church after they got divorced. She is a self-proclaimed "good Mormon gone bad" and now considers herself "Mormon-ish." She owns her own spa business called Beauty Lab & Laser. Heather and her spa co-owner Andrea Nord met when their daughters were in kindergarten together in 2008. They then crossed paths again in 2015 and decided to go into business together.
Children: Three daughters
Fun Facts: She did her Mormon mission in the South of France.
Meredith Marks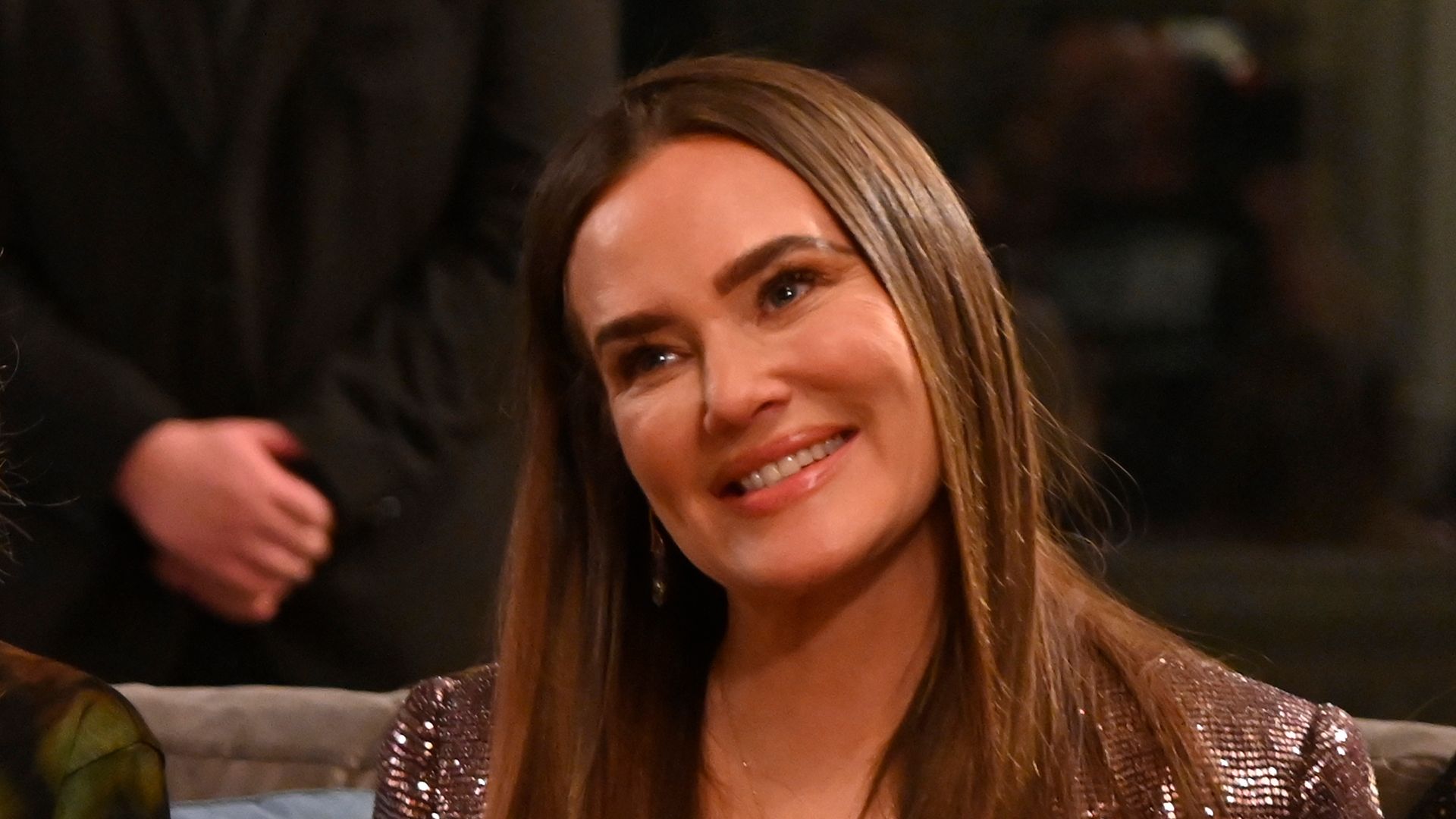 Bio: Marks is a celebrity jewelry designer faced with being an empty nester for the first time. She is known as a bit of an "ice queen" among the cast. 
Husband: Seth Marks
Children: Two boys, Reid and Brooks, and a girl, Chloe.
Fun Facts: She ran a half-marathon six weeks after giving birth. She also has a law degree and a Master of Management degree from Northwestern University. On Marks' jewelry company website, it says she got her love of jewelry from her great-grandmother, who had a "deep-colored 40-carat aquamarine" gem that she spent years looking for and eventually had set in a cocktail ring surrounded by diamonds. The ring was once displayed by the American Gemological Laboratories.
Whitney Rose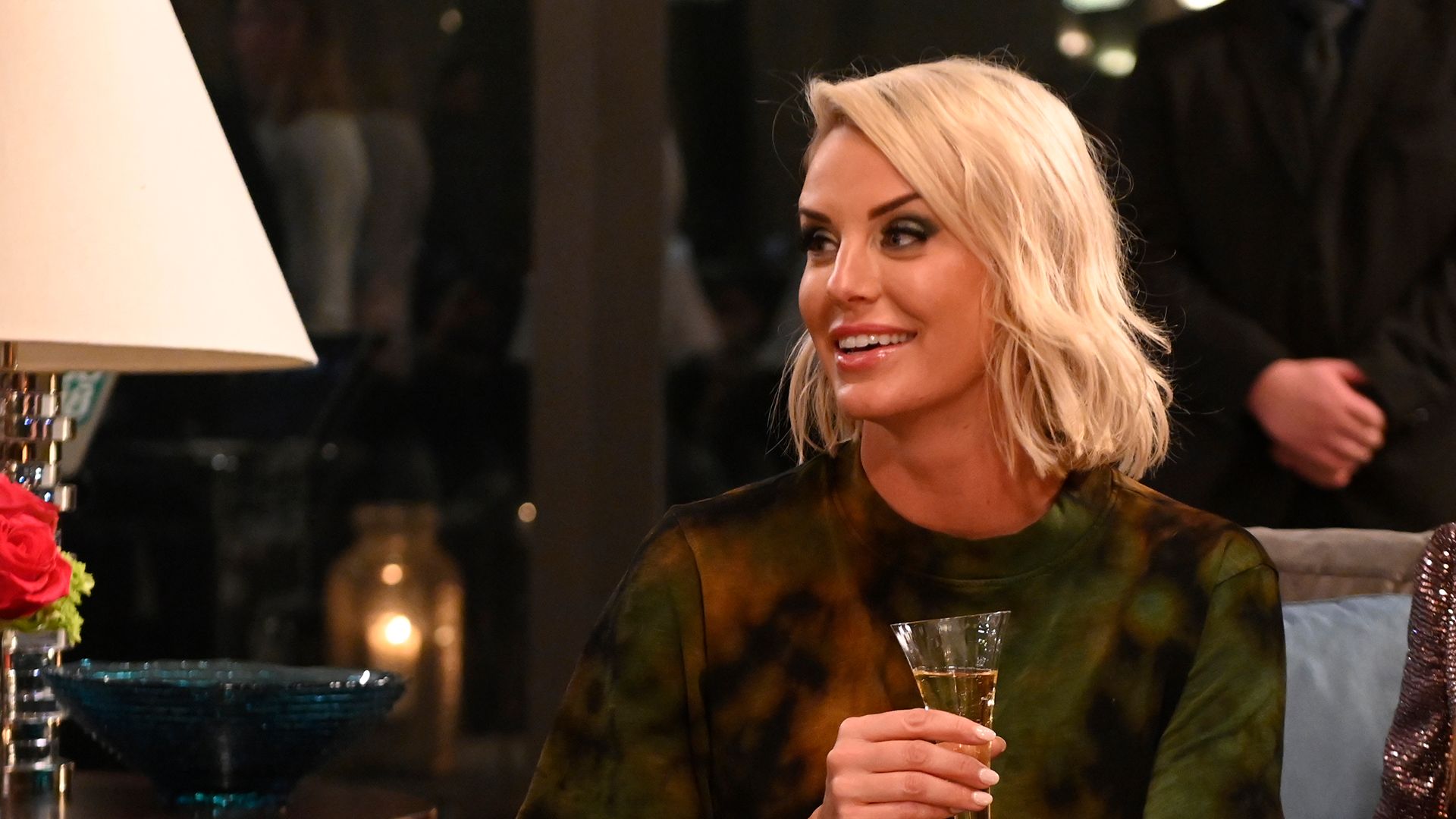 Bio: Rose is a descendant of "Mormon royalty," but she left the church when she fell in love and had an affair with her boss, Justin. They both left their spouses for each other and Whitney quickly became pregnant. They've now been married for two years. She is also the owner of the Iris + Beau skincare line.
Husband: Justin Rose
Children: Bobbi and Brooks, plus stepchildren from Justin's first marriage.
Fun Facts: She has a stripper pole in her basement…and her stepchildren are basically the same age as she is.
Jen Shah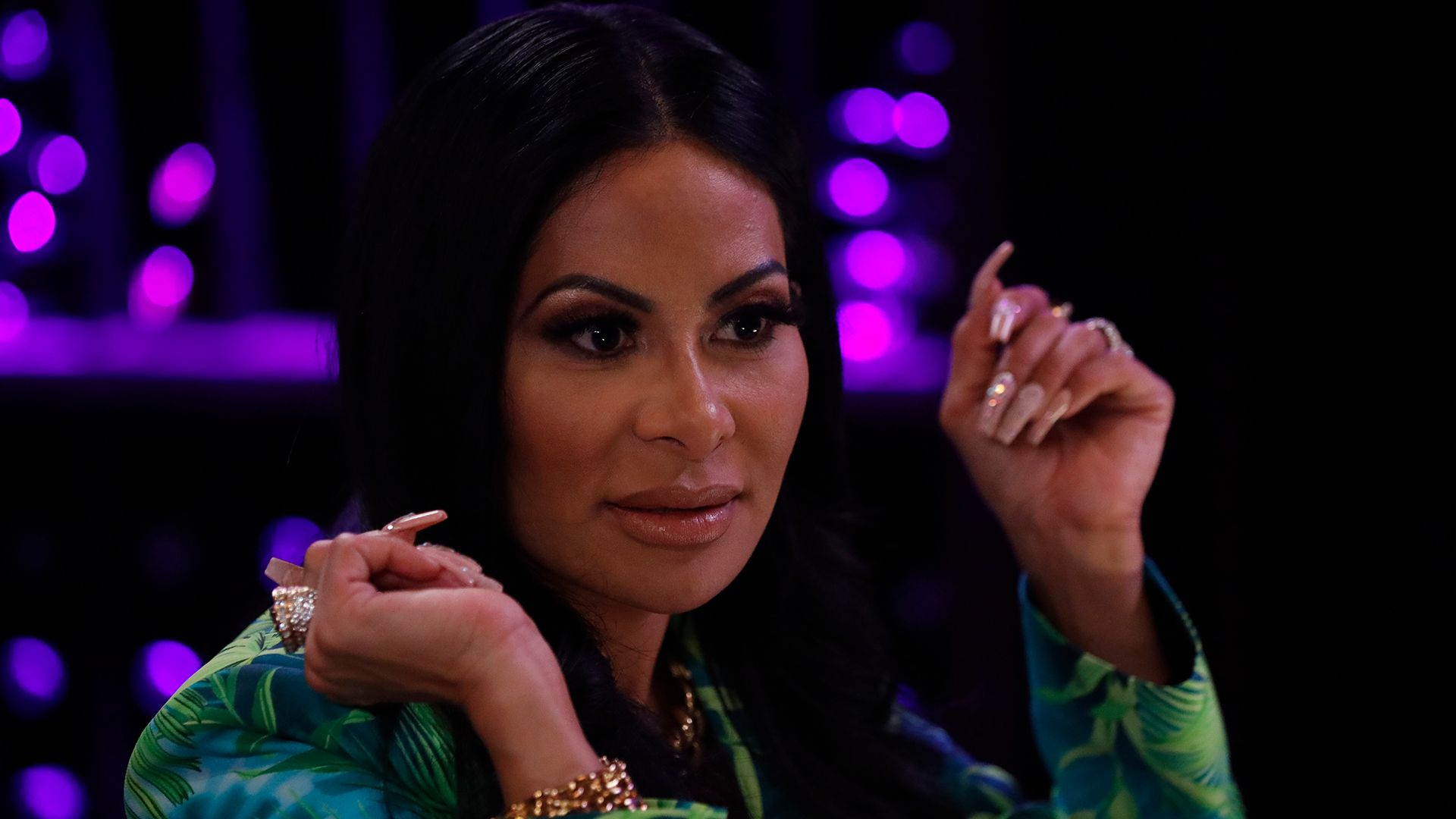 Bio: Shah is the CEO of three marketing companies and loves to host parties. She also converted from Mormonism to Islam after she learned about the historical mistreatment of Black people in the Mormon religion.
Husband: University of Utah football coach Sharrieff Shah, who previously played defensive back for the school in the 1990s
Children: Sharrieff Shah Jr, a linebacker at the University of Utah, and Omar
Fun Facts: She was a backup dancer for Sir Mix-a-Lot at the Utah State Fair.
Hit the slopes with the newest Housewives, who've created their own paradise filled with luxury homes, shopping sprees and million-dollar businesses. "The Real Housewives of Salt Lake City" premieres Wednesday, November 11 at 10 p.m. ET/PT on Bravo.