With curated streaming apps becoming a staple of the home entertainment experience, more and more competitors were bound to show up trying to capitalize with apps of their own. The a la carte services have seen a boon in recent years, with apps for cord-cutters like DIRECTVNow, the horror-centric Shudder, and anime-influenced Crunchyroll all carving out niches of their own among consumers. Services with a broader appeal have found success too, with HBO Go and CBS All Access providing content derived from within their own network ecosystems — and now, even DC Comics is getting in on the action this year with DC Universe.
While all of these apps feature original content of some sort, DC Universe takes things one step further. Not only will the comic book publisher's streaming service offer a range of classic shows like Wonder Woman '77 airing alongside brand-new exclusives like Titans and Harley Quinn, but it will also offer unlimited digital comics from the massive DC library. To get you ready for the app's fall release, and soon-to-arrive beta test, we're doing a quick dive into what makes DC Universe tick, and what you can expect from the upcoming streaming app.
DC Universe is a new subscription-based streaming service from Warner Bros. and DC Comics, which is not to be confused with DC Universe Online, the free-to-play multiplayer online RPG from Daybreak Game Company and Warner Bros. Interactive. DC Universe will have a range of new programming exclusive to the app, which is bolstered by a massive catalog of existing DC Comics-based shows that have aired over the past 50 years. It will also feature thousands of on-demand comics that can be read in the app or streamed to your television. But what made now the right time for DC Universe? For that, we turned to Sam Ades, General Manager of DC Universe.
"We believe that now is the right time for DCU," Ades tell us. "For years, fans have been searching for new, exciting ways to experience and engage with DC content. So we found out what fans wanted and expected in a new, digital experience then designed the platform from the ground up — making sure that the feedback from our DC fans remained at the heart of the service.
We built this service with our fans in mind and they are integral to its success.
We plan to continue to actively listen to our fans to help further shape and improve the DCU experience — giving fans what they want."
Included in the DCU membership will be access to a number of new, original live-action and animated shows. Arriving first will be Titans, a darker take on the teen heroes of DC Comics featuring a team made up of Robin, Starfire, Beast Boy, and Raven. The first trailer gave us a glimpse into the more mature version of this team, and it's the only show we've seen any footage from so far.
Following Titans in the live-action realm will be Doom Patrol, which focuses on a group of misfits with superpowers; it will feature characters that include Robotman, Negative Man, Elasti-Woman, and Crazy Jane, showcasing the weird, wild, and often unexplored side of DC Comics. Swamp Thing will also arrive after Titans, and will follow a young scientist named Abby Arcane as she explores a Louisiana swamp where some chilling events have taken place. Both Doom Patrol and Swamp Thing are expected to air sometime in 2019.
Likewise, two new animated series will debut in 2019, including the return of the fan-favorite Young Justice. After two seasons on Cartoon Network, Young Justice was canceled before it could finish telling its sprawling story about the teen sidekicks to DC's biggest heroes like Superman, Batman, and Wonder Woman. The upcoming third season, dubbed "Outsiders," will pick up from the shocking cliffhanger of season two, and see the young heroes tackle super-trafficking and arms dealing across the universe.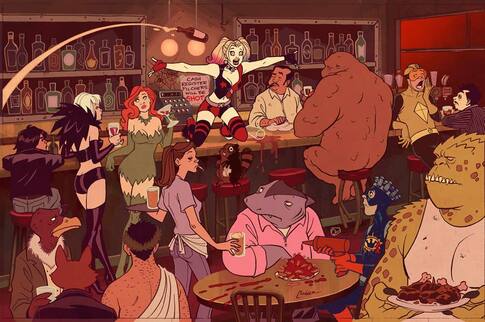 Finally, Harley Quinn will get her own animated show based on the designs of one of DC's most celebrated artists, Amanda Conner. This show will be much more adult in theme than Harley's previous animated escapades on Batman: The Animated Series and will see the clown princess of crime strike off on her own to try and earn a place with the Legion of Doom. Judging by the preliminary art released, you can expect this show to feature some of DC's more obscure and wacky villains as Harley tries to find her place among the rogues.
"The great thing about DC is there are thousands of characters and stories to pull from the company's 80-plus year history," Ades explains. "We are developing original shows specifically for the DC Universe core fan audience. However, DC will continue to work with other partners and networks on other shows and content."
While you're waiting for all those shows to arrive in 2019, you'll still have plenty of streaming material to enjoy. DC Universe will feature a comprehensive library of iconic and classic television shows built-in from the get-go. Critically acclaimed and beloved shows like Batman: The Animated Series and Max Fleischer's Superman serials will stream alongside some network classics like Lois & Clark: The New Adventures of Superman and The Flash (1990), some of which will be available for the first time in high-definition.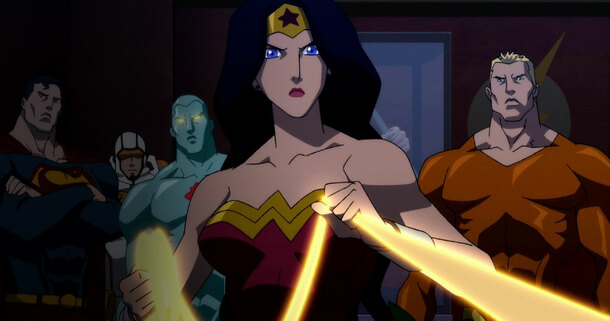 There will also be plenty of movies to keep you engaged, as nearly the entire library of DC's direct-to-video animated films and Warner Bros. major features will be included through the app. Movies like All-Star Superman and Justice League: Doom will be offered right alongside the seminal Richard Donner Superman films, and Christopher Nolan's The Dark Knight. And that's just a sampling of the content that will be available at launch. Like so many other streaming services, new shows and films will be added regularly as the service expands.
However, you shouldn't expect shows like Arrow, Legends of Tomorrow, or The Flash to become available on the app any time soon. The CW and Netflix have a previous streaming arrangement, which means any of the DC shows on that network will be available on Netflix, with new seasons showing up just a little over a week after the final episode airs. Similarly, none of the more recent DC cinematic escapades have been announced for the service yet. That means the streaming possibilities for Wonder Woman, Man of Steel, Suicide Squad, Justice League, and Batman V Superman: Dawn of Justice are still up in the air.
But where DC Universe truly sets itself apart from similar streaming services is in its expanded offerings beyond shows and movies. DCU will include thousands of comics from across the past 75 years of DC Comics history as part of the subscription, and will even offer 4K quality if your device supports the format. Not every single comic in the DC archives will be available at once, as the app will feature a more curated experience when it comes to the featured comic library. That said, the opening offerings will include a vast array of big stories, Detective Comics of the 1930s to 2013's Harley Quinn, and include works from creators like Geoff Johns, Jim Lee, Scott Snyder, Grant Morrison, and more.
Additionally, there will be a fan community to take part in, including forums and other shared spaces for users to connect. News videos and interviews will be uploaded regularly, and there will even be exclusive items offered by DC Collectibles that can't be purchased anywhere else.
"Members will have access to a wide range of exclusive, curated and hard-to-find DC merchandise before the rest of the world as a unique member benefit," Ades says. "DC Collectibles will offer a wide range of new action figures and collector's items based on DC's iconic characters and stories. Members will also have exclusive access to all-new six-inch Justice League Animated action figures, and much more is in store."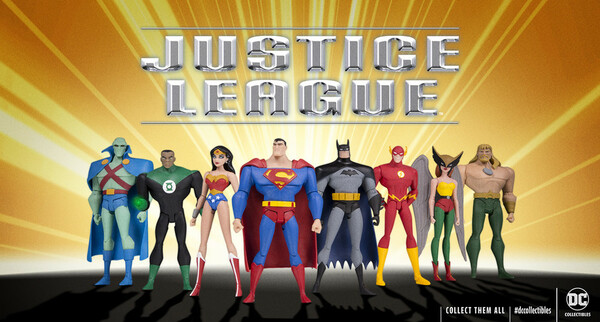 The DC Universe beta is supposed to arrive in August, with the full service opening up later this fall. You can still sign up to qualify for beta access and hope to catch a glimpse at the DC Universe before subscribing. However, don't expect to see the full range of what DCU has to offer during this trial period.
"During beta, not all features and functionality are available," Ades says. "We will be actively soliciting feedback and assessing functionality of all areas of the service. If you are familiar with a review and participation in beta you will not be surprised by areas that are still rough around the edges."
DC Universe will be available online starting Sept. 15 through iOS, Android, Roku, Apple TV, Amazon Fire TV, and Android TV.