2019's Electronic Entertainment Expo (aka E3 to most of you) will and should be remembered as the calm before the storm. A storm primed to change the face of gaming forever when gaming's Big 2 are expected to face off yet again around the release of their next-generation consoles during Holiday 2020.
But before we dive deep into speculation about where all your hard-earned cash will be going next fall, let's talk about how we got here. How we went from a generation of gamers that coined the phrase "Red Ring of Death" to the generation where cloud gaming will be standard fare.
To do that, let's go back to the year 2013.
2013 was the year of diverging corporate strategies. Prior to that, every console maker went to war over graphics. Who could deliver the most beautiful looking games that gamers had ever seen? But 2013 was different. This was the first time that strategy was questioned. Why? Because we were living in the early days of cord cutting, and contemporary titans like Netflix and Hulu were still being dismissed as pretenders to the attention throne.
With that in mind, Microsoft, in particular, decided to bet on where the industry was going and created the Xbox One to be the focal point of the living room experience. Bundled with the now discontinued Xbox Kinect, the Xbox was supposed to usher in the era of in-home entertainment commanded by voice and gesture controls, a slew of entertainment apps and — it also played games…but only if you wanted it to. These concepts seem standard in 2019, but back then Microsoft might as well have said your Xbox makes coffee and — it also plays games, but only if you want it to.
Coupled with some internal reshuffling, confusing messaging, and an overemphasis on the media benefits vs the gaming benefits, Sony's strategy and now iconic response only took 21 seconds to dismantle any positive momentum and goodwill the Xbox had earned over the past two generations.
Sony, with a lower price point, a front and center emphasis on games — despite the media capabilities being nearly identical to Xbox — took the lead this generation, and never looked back.
And at the time, the writing seemed like it was on the wall. Microsoft's Xbox was headed the way of SEGA's Dreamcast until Phil Spencer was named Head of Xbox in early 2014, stating–
Our community is at the heart of what we do at Xbox. Whether it is meeting thousands of fans at the launch of Xbox One, talking at industry events or hearing from gamers on Twitter and Xbox Live, I am actively listening and I am motivated to do what's right for fans who've invested their time, hearts and money in the products we build. You have been the most important part of the success Xbox has had to-date and you are a critical voice as we continue the journey. Let's keep the conversation going.
Some Xbox fans took Xbox's new leadership at face value, while others, who just wanted to play their favorite games, waited impatiently for Spencer's words to turn into actions. But no matter where you stood, these were trying times to be an Xbox fan as game after promising game was cancelled and studios were shut down.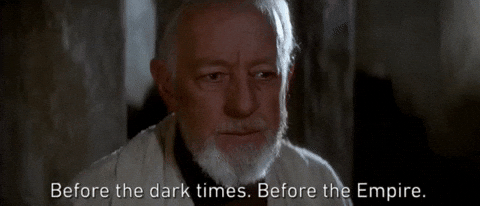 But By E3 2016, Xbox fans prayers had seemingly been answered. Spencer announced Project Scorpio.
Fast forward to E3 2017. Spencer decreed that the Xbox gamer deserved the "World's Most Powerful Console". Known as Project Scorpio, Spencer would finally reveal the name at E3 2017 as the Xbox One X.
This announcement meant three very important things: first, Xbox was beginning to lean into its PC roots. They would no longer look at the console market as just a Microsoft vs Nintendo vs Sony playing field. They would be looking at it as a PC and Xbox vs all playing field.
Second, they introduced gamers to Xbox Game Pass, touted as "Netflix for Games." In short, it has become the best value in gaming. For $9.99 a month, an Xbox One gamer can play more than 100 curated games for no additional charge. Further, any first party games from E3 2017 forward would release day and date on Xbox Game Pass.
Shortly thereafter, Spencer was promoted to Executive Vice President of Gaming signaling that the Xbox division was no longer a Microsoft side project. In fact, it was becoming one of Microsoft's core business pillars. Microsoft would no longer be talking to Xbox owners exclusively, but to gamers worldwide.
Spencer since has spoken at several events on the importance of gaming in our lives, how his vision is one where it's all-inclusive, how toxicity and bullying need to end, and how 2B people on this planet play games.
Third, and perhaps most importantly, he introduced the word teraflop to the mainstream.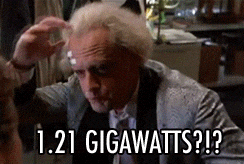 Again, Sony's strategy was decidedly different. They created the PlayStation 4 Pro, an iterative step on the already wildly successful and powerful PlayStation 4, introduced VR to the mainstream and proved that games, games, and only games were all that they needed to dominate this from start to finish.
At E3 2018, well, we covered that last year. Read up on that here.
But the TL;DR is that Microsoft, now with the world's most powerful console, needed games. Despite the fact that "Games play best on Xbox One X", Sony's exclusives and Microsoft's lack thereof was still an issue.
And so, taking a page from Sony, they started collecting them like Pokemon cards. E3 2018 saw the purchase of Undead Games, Playground Games, Ninja Theory, and Compulsion games. Later that year, they added inXile and Obsidian. And of course, they are building the world's first AAAA gaming studio called The Initiative. And as of this writing have acquired DoubleFine.
If 2017 was about horsepower and services, 2018 was about the studios and the games. Now with 15 gaming studios at their command, it was obvious even to the casual observer that Microsoft was truly preparing for the next generation.
Enter E3 2019, Sunday, June 9th, 2019. The anticipation for Microsoft for this E3 was a bit more tempered, but also curious as Sony and several other E3 staples had decided to sit this one out.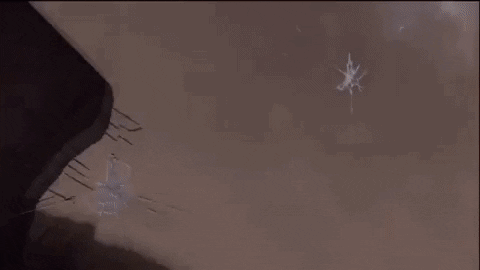 After a few trailers from Xbox One Games Studios, the man himself, Phil Spencer returned to the E3 stage and made his message clear–
There are over 2B people in the world who play games and it's Microsoft's mission to make sure those gamers can play whatever, wherever, with whomever they want. This was followed by a decree that the Xbox conference would have the largest showcase of games, on any stage, anywhere this year and that there would be over 60 games on stage during the conference.
And Team Xbox has become a team of their word.
Throughout the conference, Team Xbox seemed to make sure to let people know, everything they've done for the past few years has been in preparation for Holiday 2020.
In particular, Head of Xbox Partnerships, Sarah Bond, reminded gamers about the ID @ Xbox, a program that has been giving indie game developers an audience for their passion projects.
She reminded everyone about the value of Xbox Game Pass and that it would finally be coming by popular demand to PC. And if you wanted both versions, it wouldn't cost you an arm and a leg. For $15, Xbox Game Pass Ultimate gets you games for the Xbox One family of consoles, PC and Xbox Live Gold.
The hardware team spoke about the much-rumored update to the Xbox Elite Wireless Controller. A first-party controller designed for the gamer who wants more from their gaming experience: The Xbox Elite Wireless Controller Series 2.

Spencer, then, returned briefly speak about Project xCloud. Microsoft's Answer to Google Stadia. A service that allows you to take all of your Xbox Games with you, wherever you are and stream them either from your home console or from one of Microsoft's. Details are still scarce, but E3 attendees were treated to a first-hand experience. It's expected xCloud will release in October later this year.
Then, there was Project Scarlett. Microsoft's next-generation successor to this generation's Xbox One family of consoles.
"This console eats monsters for breakfast." Having touted the Xbox One X as the world's most powerful console this generation, and learning and leaning into Microsoft's PC war chest, this console is expected to be nothing short of the Baba Yaga of consoles.
But what, about, the games? You know, the consistent criticism that Microsoft has been battling since launch.
Microsoft's flagship IP from developer The Coalition, Gears 5 did make an appearance, and we have been promised a "Summer of Gears" before this fall's release, but it was only the opening act to the game that started it all.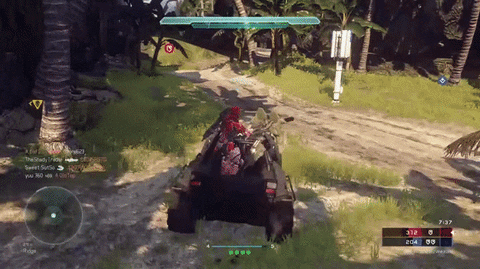 For many, Halo is the reason the phrase "killer app" even exists. However, no Halo game has launched day and date with the console since. All that changes next year, as the new Halo trailer for Halo: Infinite capped off Microsoft's conference and let everyone know, Master Chief would be returning to his roots alongside Project Scarlett.
So where do we go from here? Towards the storm.
Once Sony and developer Electronic Arts bowed out of E3, many assumed it was because everyone had already played their hands for this generation, and few if any were ready to release any details about what the next generation was going to bring.
Perhaps, many learned that announcing games too far in advance, didn't allow for any behind the scenes tinkering or stark pivots. Or, that E3 2020 is going to be the most epic E3 on record. With several months of cloud gaming under our belts and a variety of high profile games set for release next spring, it's never been a better time to be a fan of Xbox, no, it's never been a better time to be a gamer.