With everything from familiar wall-crawlers and super serious samurai to excessive Kojima weirdness and a smooch heard 'round the Internet, Sony brought in some heavy machinery to help harvest gamer's attention at this year's E3 Expo, albeit awkwardly as they shuffled press to and from various rooms to create a *sigh* "experience" – logistics be damned!
Kicking things off by comparing the press conference to a "church" and the crowd as a "congregation," the Sony exec introducing the event went on to assure everyone that the gathering definitely wouldn't end like a scene from Kingsmen: The Secret Service in which an entire room full of "faithful" are brutally murked. Good to know!
The crowd were then introduced to a hooded banjo player meant to morosely set the tone for the first game up…
Kiss it all Goodbye!: The Last of Us II finally brings together nascent sexuality and post-apocalyptic survival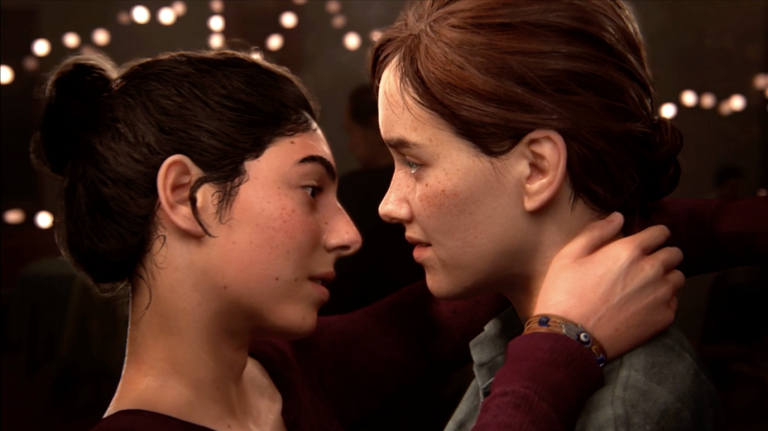 The Last of Us II – Naughty Dog
While the original The Last of Us followed protagonists Joel and a Ellie through a United States ravaged by a mutant fungal infection that turned average folk into murderous mushroom people, The Last of Us II, set 5 years later, examines the aftermath of that ordeal as the survivors rebuild society.
Spoiler alert: Things maybe aren't going so well!
Sony's presentation featured visceral (like REALLY visceral) gameplay footage that saw a now 19-year old Ellie hiding under cars, crafting explosive arrows, and shivving people in the neck for reasons yet unknown. Yet all of this carnage was bookended by a much more tender moment – Ellie sharing a heart-tugging kiss with another young lady at what appears to be a rather idyllic barn dance, making clear that The Last of Us II is clearly swinging for the fences (and faces) in terms of world-building and storytelling.
None of this will end well, of course, and we fully expect The Last of Us II to be full of all manner of emotional gut punches (and likely removals). Like Ellie's dance partner whispers to her after their YA smooch, "…they should be terrified."
Having seen Ellie's skill with a machete only moments prior, we tend to agree.
You Got the Weird One, Baby!: Death Stranding is on another level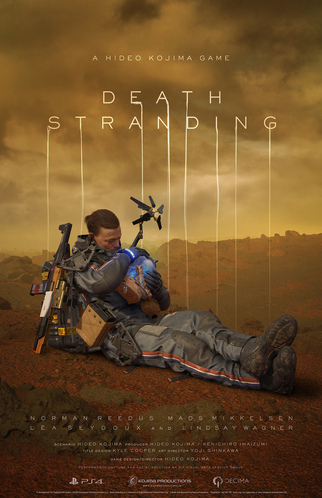 Death Stranding – Kojima Productions
Death Stranding, the latest from Metal Gear Solid mastermind Hideo Kojima, has been coming down the pike for a couple of years now, and while we're certain Kojima has another masterpiece on his hands, we still couldn't tell you what the hell is going on in the game. Seriously, no idea. And it looks great!
Starring an ersatz Norman Reedus, who you may remember from Blade II, Pawn Shop Chronicles , and…some other show, Death Stranding appears to feature an open world containing just about nothing but invisible monsters, temporal anomalies, and a magical baby (we think?) that you carry around in a jar, and who also seems to taunt you while also being of some mysterious use to you.
While we imagine the game will feature much more, including Mads MIkkelsen and Guillermo del Toro, jerky jar babies should really be enough for you to get excited.
We will warn you that the below trailer features a mechanical backpack that makes entirely too much noise and varying degrees of foot horror, but it is all 100% worth it to peek into Kojima's new, bizarro world.
For all my Arach-nerds: New Spider-Man really swings!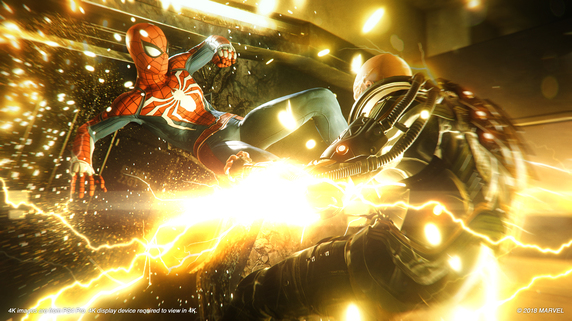 Spider-Man – Insomniac
The first standalone Spider-Man game in a minute, and the first-ever licensed title from Insomniac Games (Spyro, Ratchet & Clank, Resistance) this September's simply titled Spider-Man appears to finally capture the joy and peril of being Peter Parker like no other web-slinger game before it.
The latest trailer saw Spider-Man effortlessly zipping through the air, running up walls, and dispensing copious amounts of web fluid across the faces of enemies in an attempt to quell a chaotic prison break from Marvel's infamous Raft sparked (heh) by the ever-nefarious Electro and continued to feature another sinister five or so of Spidey's most famous adversaries including Rhino, Scorpion and Mr. Negative.
With nearly as many baddies as sarcastic spider-quips, and combat mechanics that just feeeeel like you're inside the red and blue suit, Spider-Man is looking like a must for fans of fast action and unrelenting puns.
Best of the Rest:
Control / Remedy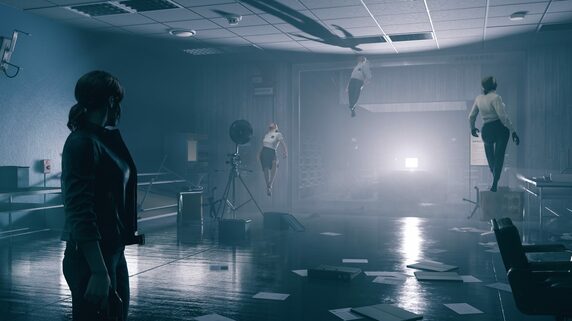 In what looks to be another mindbender from Remedy, the team of Finns who brought us classics like Alan Wake and Max Payne, Control's reveal trailer heavily features telekinesis and a shape-changing sidearm. The moody visuals coupled with the developer's pedigree already have us deliriously awaiting Control's 2019 release.
Ghosts of Tsushima / Sucker Punch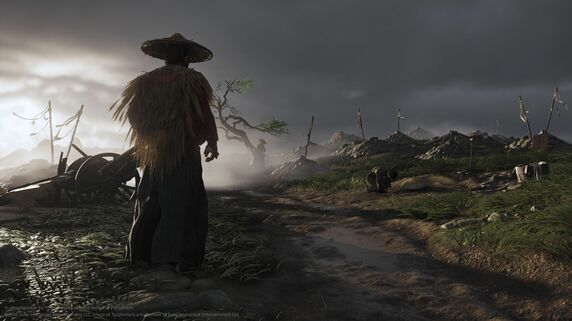 The reveal of Ghosts of Tsushima was light on story or details but was certainly heavy on shakuhachi flute, which absolutely no one can complain about. What is clear is that the game is set in feudal Japan, features bloody samurai sword fights, and is, visually, incredible. Most impressive? Two words: Leaf physics.
Nioh 2 / Team Ninja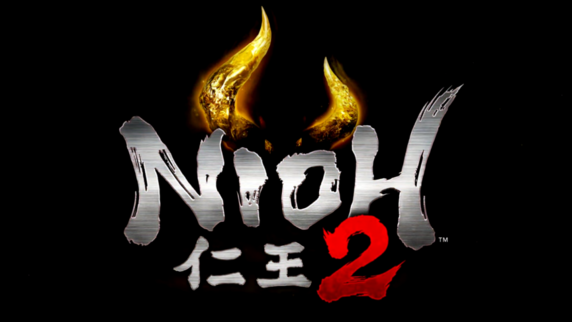 You want more samurai you say? No problem. Or Nioh problem? 2? OK that was a stretch, but the point is that a follow up to 2017's original Nioh is coming in all its demon-infested glory.
Trover Saves the Universe / Squanch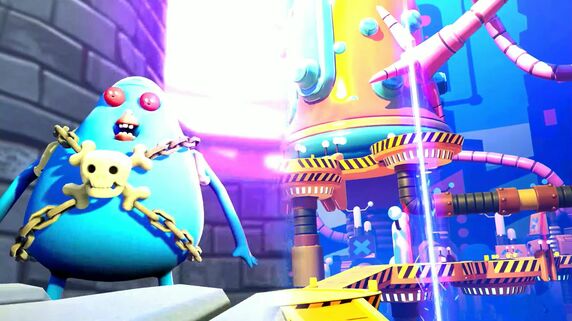 We didn't get much to go on in the trailer besides some extremely chill bathtub action platforming, but Trover Saves the Universe comes to us from Justin Roiland, one half of the tag team behind Rick and Morty, so it will be funny, it will be weird, and you will at some point be uncomfortable.
Déraciné / From Software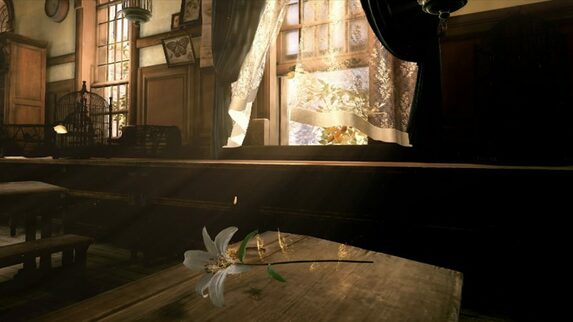 Setting the tone with a with a voiceover asking "Aren't you excited? You're going to be a fairy!" Déraciné appears to be a wild departure from developer From Software's (Dark Souls series, Bloodborne) usual uber-dark wheelhouse with a VR title that looks to be some kind of Victorian children's fantasy. Sure, why not?
Resident Evil 2 Remake / Capcom
Not much to say here. It's a better looking version of an OG survival horror game that came out 20 years ago. If you don't know anything about Raccoon City, Umbrella, or what it means to be a Master of Unlocking at this point then I just can't help you, man.
Kingdom Hearts 3 / Square Enix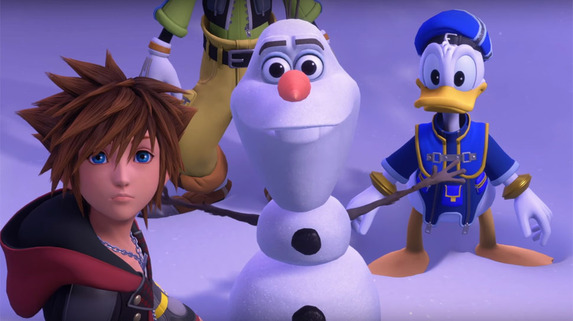 Square Enix and Disney's popular mash-up series continues to throw together both companies' most popular characters in a deliriously cartoony and melodramatic RPG. Speaking of deliriously cartoony, the latest Kingdom Hearts 3 trailer revealed a new Pirates of the Caribbean world for all you sloshy ne'er-do-wells out there.
The content is featured on https://www.directv.com/insider/ is editorial content brought to you by DIRECTV. While some of the programming discussed may now or in the future be available affiliates distribution services, the companies and persons discussed and depicted, and the authors and publishers of licensed content, are not necessarily associated with and do not necessarily endorse DIRECTV. When you click on ads on this site you may be taken to DIRECTV marketing pages that display advertising content. Content sponsored or co-created by programmers is identified as "Sponsored Content" or "Promoted Content."