DIRECTV doesn't only offer the hottest TV shows, hit movies, world class sporting events and latest news, there's a lot going on behind the scenes each day. To give an authentic glimpse at the real DIRECTV, two new Twitter handles were created to connect with both internal and external audiences. DIRECTVNews and WeAreDIRECTV are two new communication tools that will serve as real-time resources for the latest information, with each delivering different types of content and speaking to distinctive audiences. See what kind of content each social account will post on a regular basis.  
DIRECTV News
The new Twitter handle, @DIRECTVNews (which you can find here) focuses on being a reliable source and partner to journalists, reporters and members of the media. Its main purpose is to share company updates, breaking news and more. 
As a one-stop-shop for journalists and those who want to stay in the know, visitors of DIRECTVNews will be able to access the newest information as it's released and will have a resource they can trust.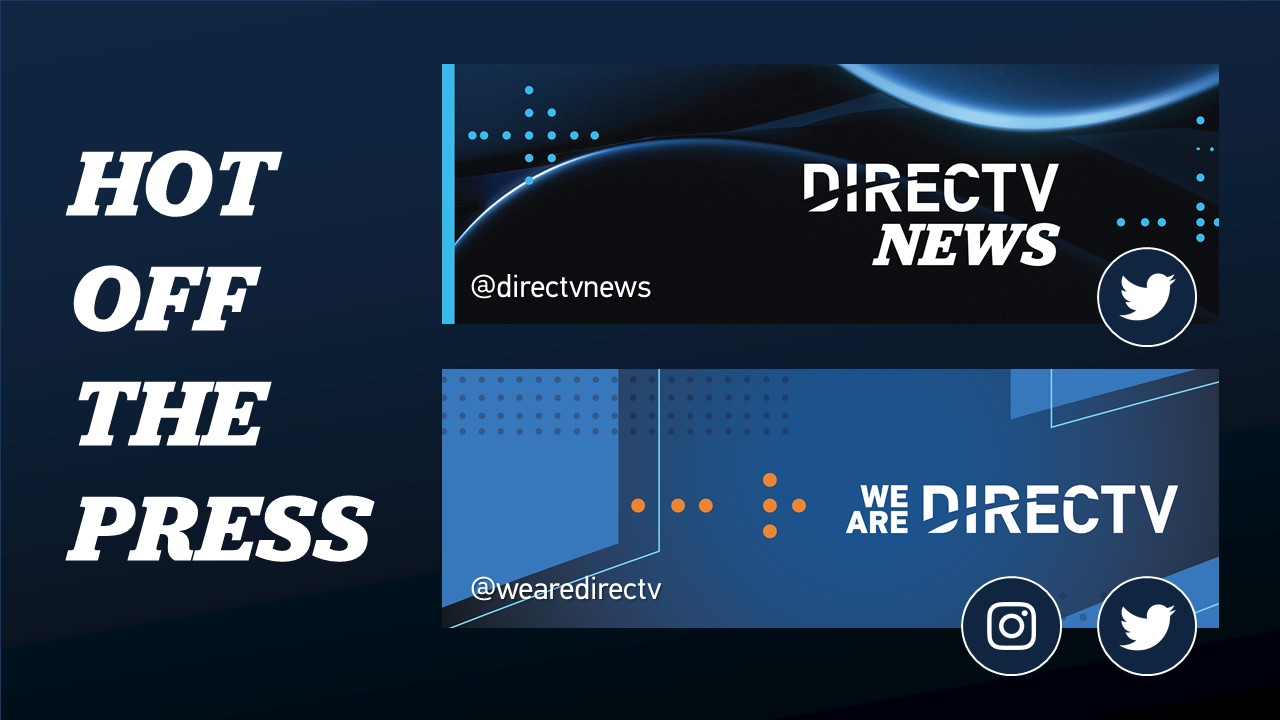 We Are DIRECTV
Taking a different angle,  @WeAreDIRECTV (follow here) is meant to inspire, engage and educate current and prospective employees about the culture and people of DIRECTV. With the hopes to provide an authentic glimpse inside company life, this new social account will share some of the fun, educational and charitable moments of working at DIRECTV.
As a continuation of this effort, WeAreDIRECTV on Instagram will also be launching soon.
Stay In the Know
Although @DIRECTVNews and @WeAreDIRECTV are tailored to journalists and talent respectively, the information, updates and entertainment shared there will appeal Twitter users and screen lovers across the board. 
Give these two new accounts, as well as the @DIRECTV main handle a follow to get the latest information about DIRECTV news, updates, culture and more.