The first DC FanDome was a huge success. It gave fans a sneak peek at what they can expect to see from the DC Universe over the coming years, and the sheer amount of reveals, news, and announcements that dropped over just one day were astounding. But, if you missed it, we'll catch you up ahead of part 2 scheduled for Saturday, September 12.
So, get comfortable and ready your wishlists because we've got a round-up of all the major movie, TV, and video game announcements from DC FanDome. And if you're still wondering about that one particular DC project you kept hearing rumors about over the last few years, chances are you'll see some new details on it below.
DC FanDome Movie Announcements
A considerable part of DC FanDome was centered around reveals and teasers of upcoming movies. We've heard of many of these projects before, but the event marked the first reveal for several of them.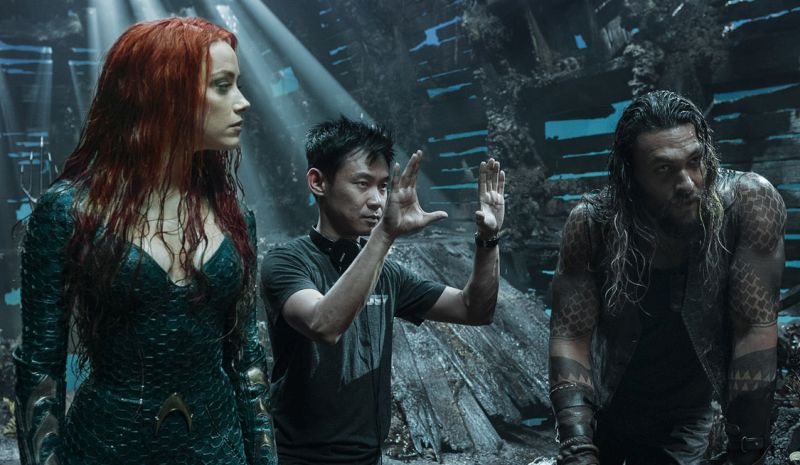 Although we didn't get a trailer for "Aquaman," we did get a hint of what the movie might be like. In a panel, director James Wan stated that the movie has a more serious tone, and will be more relevant to today's issues.
Unfortunately, we still have a while to wait to see the "Aquaman" sequel. The movie is currently scheduled for 2022.
"The Batman"
Batman fans were initially wary about "Twilight" star Robert Pattinson taking on the role of the caped crusader. However, the first-look trailer put minds at ease with a peek at this gritty reboot that aims to put the Dark Knight's detective skills to the test. The movie is still in production, but it looks like it's coming together fantastically.
Director Matt Reeves also revealed that the movie would be getting a spin-off TV show. He'll be directing the series, and it'll revolve around the Gotham Police Department.
"Black Adam"
Dwayne "The Rock" Johnson's "Black Adam" was confirmed to be in production with no current release date confirmed. However, it was revealed that Noah Centineo will play Atom Smasher and that we'll see Hawkman, Cyclone, and Dr. Fate in the film in some capacity.
"Flash"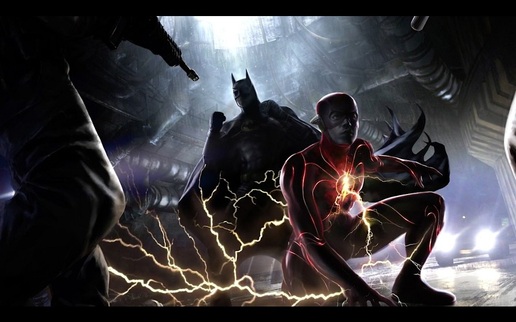 After a handful of false starts, the upcoming "Flash" film has found its way back to the speed force. We got a chance to see Barry Allen's costume (which was made by Batman) and a hint of what the plot has in store.
In the film, Flash will have to use his ability to time-travel to right wrongs throughout the DC Multiverse. This might make for an incredible "what-if" film where the writers can really pull out all the stops on what's possible.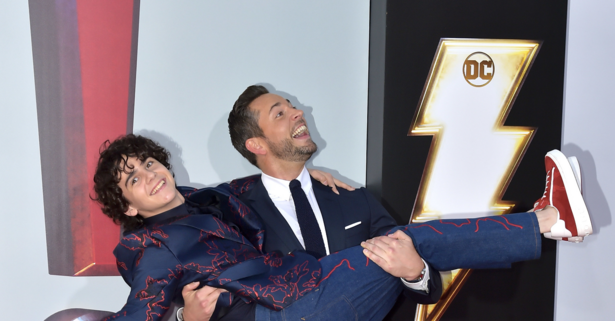 Not much info was shared on the sequel to "SHAZAM!" other than its title and that it's leading man Zachari Levi is slated to return. However, it's targeting a 2022 release date and will be called "SHAZAM!: Fury of the Gods."
"The Suicide Squad"
We got both a sneak peek and a role call for "The Suicide Squad." This soft reboot of the 2016 film brings back many members of the original cast and introduces a ton more.
Although, this squad is really more of a platoon with this confirmed cast line-up:
"Wonder Woman 1984"
A new "Wonder Woman 1984" trailer showed the movie's villain, Maxwell Lord. Though the character has been seen in comics throughout DC history, this will be his cinematic debut.
The film will pit Diana Prince, the titular Wonder Woman, against both Lord and Cheetah. We don't have long to wait to see the film either. It debuts in theaters on October 2.
DC FanDome TV Announcements
The TV reveals at DC FanDome were a bit more subdued, but we still have some exciting news to share. In particular, the way The Snyder Cut of the "Justice League" will be released is quite unique.
"The Flash"
The sixth season of "The Flash" got cut short due to the pandemic, but work on the seventh season seems to be proceeding well. A teaser was revealed showing Mirror Master continuing her schemes in Central City while Barry Allen continues to try and regain his power.
"Zack Snyder's Justice League"
Fans have been clamoring for Zack Snyder's cut of "Justice League" for years, and it's finally happening. The film has been split into four hour-long parts, which will run as a mini-series on HBO Max.
The Snyder Cut looks to feature tonal shifts, a ton of added content, and the removal of content not in sync with his original vision. Fans will likely be surprised to see just how much work has gone into transforming this movie into a mini-series that fleshes out many ideas that were only skimmed over in the film's 2017 theatrical release.
"Sandman"
Franchise creator Neil Gaiman confirmed that the series is still in production, though it's been paused due to the pandemic. He also revealed that it'll be a story separate from the comics and that it'll take place in the present day.
DC FanDome Video Game Announcements
Two heavily rumored games were finally announced at DC FanDome. We've heard bits and pieces about them over the last few years, and getting to see them in action, finally, was spectacular.
"Gotham Knights"
This co-op game from WB Montreal puts players in the boots of Batgirl, Nightwing, Red Hood, and Robin in a post-Batman Gotham City. The gameplay teaser looked amazing and showcased a fight against Mr. Freeze.
"Suicide Squad: Kill the Justice League"
Rocksteady's "Suicide Squad: Kill the Justice League" didn't get a gameplay reveal, but the trailer certainly left us hungry for more. Harley and crew are (forcibly) teaming up to take on some of the world's most-powerful superheroes after they're mind-controlled and forced to commit heinous acts.