Beginning July 25, hundreds of entertainment journalists gather in the Beverly Hilton Hotel for the semi-annual Television Critics Association press tour, where networks and streaming platforms take turns hosting days of panels and interviews for their new (and sometimes returning) projects. It runs all day, every day, for two weeks, and in between the hotel buffet food and frostbite-inducing air conditioning levels, one brave reporter is chronicling her time there. These are her dispatches from the 2018 TCA summer press tour.
Days four and five of TCA '18 are being folded into one dispatch because they spanned the weekend — that's right, press tour does not break for weekends. The lucky companies who got to host us on Saturday and Sunday (July 28 and 29) included networks Starz and AMC plus streaming services Amazon and Netflix. It was an eclectic mix of shows, but two very strong days of panels, particularly from Starz.
Don't fight the Power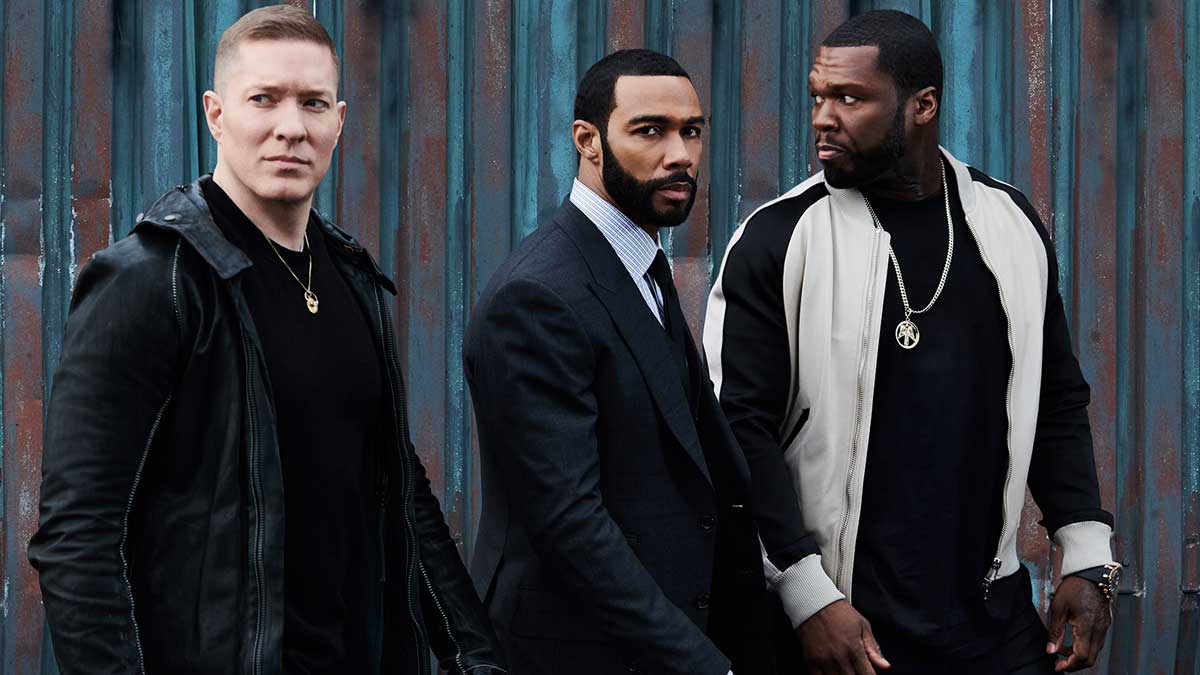 As Power barrels through its fifth season, creator Courtney A. Kemp says the show is not going to slow down with its edgy content, though she doesn't see it as "pushing the envelope," as one critic phrased it.
"I don't think of it as pushing the envelope, I think of it as leveling up," says Kemp, adding, "If I've learned anything from working with [star and executive producer 50 Cent], it's that there's always a way to get the audience to react. But in terms of pushing the envelope, I don't think of it that way. I think of it as fearless storytelling."
Kemp also says that she knows where Power's story ends, as the ending for the series was part of her initial pitch to Starz. But she isn't telling what the ending is, nor when she thinks the show will reach said ending.
One Vida at a time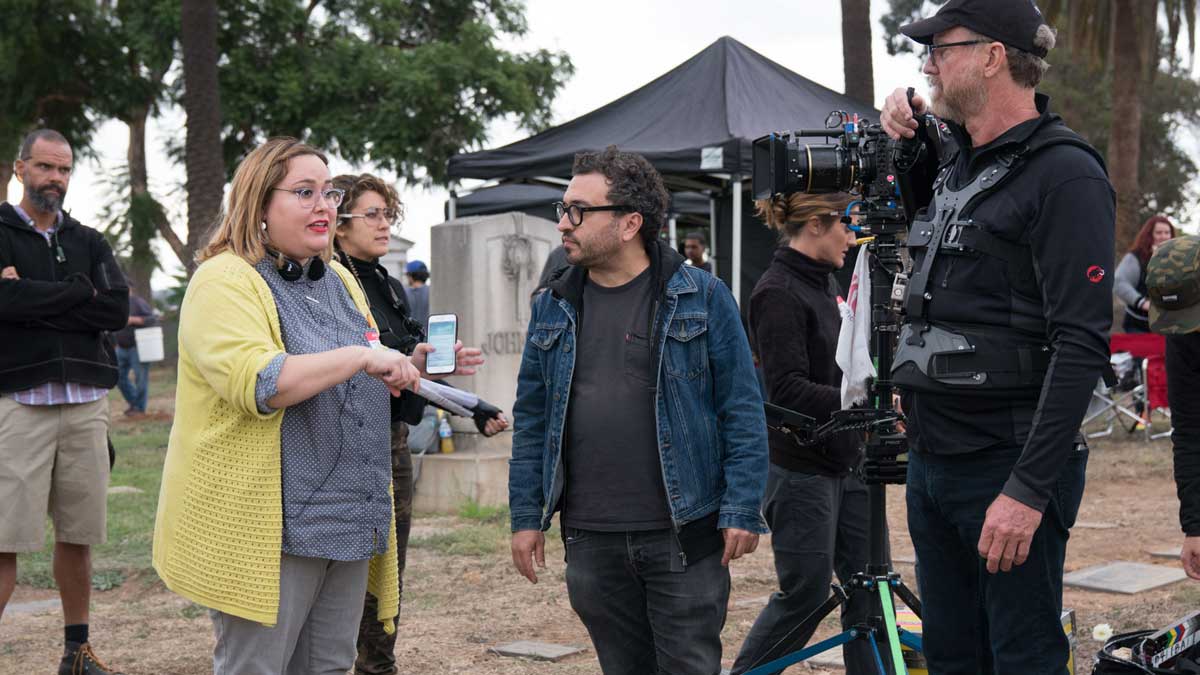 Vida was Starz's surprise breakout hit of 2018. It tells the story of two Latina sisters who reunite when their mother dies and find out their mother was secretly a lesbian and was married to a woman.
The stars say they have gotten such incredible feedback from people of all walks of life, with star Ser Anzoategui recalling a time she was leaving Outfest and a fan, who was "shaking and breaking down" in front of Anzoategui, told her how Vida is helping her come out to her family.
"I'm happy that Vida can be that vessel and that experience for her," says Anzoategui.
The show's creator, Tanya Saracho, also announced proudly that in addition to her all Latinx writers' room, all of the directors for season two are Latina. She feels it's important to pay it forward and give traditionally underrepresented people more visibility.
"[Starz] took a chance on me as a showrunner. I'd never done it. I'd been in Hollywood three years, you know? So, my cinematographer, she'd never led a unit, but they took a chance on me. I had to pass it forward," says Saracho. "So, same thing with some of the directors, they're brilliant. But maybe not all have TV experience. But now they will."
Not just another documentary
Charles Donalson III, a student at Chicago's Oak Park and River Forest High School and one of the subjects of upcoming documentary America to Me, gave the press corp one of the most honest answers we've ever heard when he spoke about his experiences at this admittedly elite, affluent high school.
Donaldson spoke eloquently about his friends who live just streets away from him and can't get the opportunities he's getting at his high school. But even within his high school, the farther he goes in advanced classes, the fewer students of color he sees.
"My mom worked two full-time jobs for us to stay in Oak Park. And that's the type of stuff we have to do to get these advantages for ourselves. And at the same time, to a lot of people, it would just be a docuseries … for you that actually say you care, act like you care. Don't write about the show. Write about the problems that the show is dealing with, the struggles that made the show possible. Thank you," says Donalson.
News flash: Julia Roberts is delightful
Julia Roberts is dipping her toes into the world of TV with an upcoming Amazon show called Homecoming. The show is a psychological thriller, but in a treat for Roberts fans, Dermot Mulroney is playing her boyfriend. Director Sam Esmail (of Mr. Robot fame) remarked during the panel that they previously played boyfriend/girlfriend in My Best Friend's Wedding and Roberts quickly interjected to school Mr. Esmail.
"We weren't boyfriend and girlfriend the first time. We were best friends," says Roberts stridently, adding later, "He's finally my boyfriend! It only took thirty years."
You tell 'em, Julia.
NSFW
What better to follow up Julia Roberts than Bob Odenkirk's bare buttocks? Because that's what happened.
When AMC took over day four, the network announced Better Call Saul is renewed for a fifth season and it did so by having star Odenkirk reveal his (fake) butt tattoo of the show's logo and its upcoming season four premiere date.
Nicole Byer FTW
Netflix's TCA day was hosted by Nailed It host and comedian Nicole Byer, who kicked things off by reading critics' negative Netflix reviews back to them. Now that is a fun way to start the day.
"Let's have a quick recap of just a few things you guys have said about our shows," says Byer. "OK. 'A bizarre show that seems to have stemmed from a trippy night on shrooms, it's charming and repulsive all at once.' 'It isn't dreadful, but it certainly isn't good.' 'Horrendous dialog.' And my favorite, 'The entire show is a stink bomb.' Woo, jeez, critics! You all seem like nice people but, oh my god, some of you are mean!"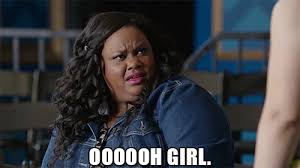 Fortunately, Byer was kind enough not to identify either the critics who gave such harsh reviews or the shows to which those reviews belong. But she did give out a couple awards to the critics in attendance — the staff of Variety was awarded the Best Seat Saver Award, TCA president Dan Fienberg was given an award for keeping a panel going when there is a lull in the room and Associated Press writer Rick Bentley was given the Snarkiest Tweet Award for this gem:
Keep checking back in with DIRECTV for breaking news and updates from #TCA18, including exclusive interviews with the stars of Sharp Objects, and more.