Beginning July 25, hundreds of entertainment journalists are trapped inside gather in the Beverly Hilton Hotel for the semi-annual Television Critics Association press tour, where networks and streaming platforms take turns hosting days of panels and interviews for their new (and sometimes returning) projects. It runs all day, every day, for two weeks, and in between the hotel buffet food and frostbite-inducing air conditioning levels, one brave reporter is chronicling her time there. These are her dispatches from the 2018 TCA summer press tour.
Day two was a quirky mix of cable channels: History, Lifetime, Viceland, BritBox, and the Discovery family of networks (which now includes Food Network, HGTV, and Animal Planet). Panels ranged from Tom Arnold speaking out stridently against the president to the cast of Chopped revealing what it's really like to film an episode. Here are some of the day's highlights.
Close Encounters with Littlefinger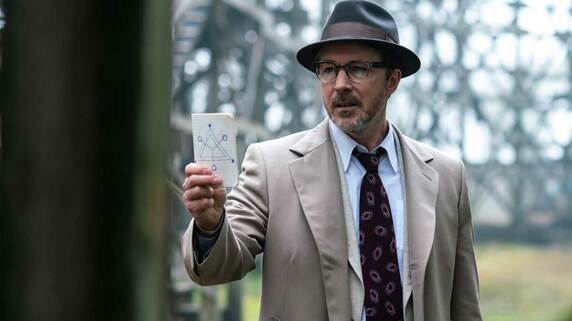 We heard from the cast and EPs of Project Blue Book, History's new scripted series that dramatizes the real-life events of the government possibly covering up evidence of alien encounters in the 1950s.
Game of Thrones star Aidan Gillen plays astronomer J. Allen Hynek and tells the TCA audience that he definitely thinks there could be intelligent life out there somewhere in the vast universe.
"Within our own galaxy, the notion that we could be visited by a star from the far side of it is pretty slim. But given that there are another 100 billion galaxies or whatever … it's possible of course that something could come from somewhere else," says Gillen.
Executive producer/creator David O'Leary adds, "We can all agree that the more we learn about science, the more we learn about our universe, the more fascinating it becomes. It's an incredible place that we live in."
Here's looking at YOU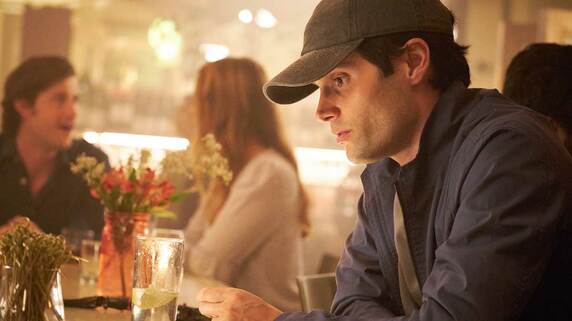 During the panel for Lifetime's new psychological thriller YOU, star Penn Badgley and incredibly prolific EP Greg Berlanti (of, among other things, the Arrow-verse) gave a couple ringing endorsements for the series.
Of this show where Badgley plays a stalker, he says:
If you like Gossip Girl, this one's gonna be a killer.
Later, Berlanti relays the story of how when they were pitching YOU, they demonstrated how much you can learn about someone on social media by rather creepily talking to the network executives about personal things like where their kids went to camp.
Badgley also says of a Gossip Girl reunion: "I would do it if Dan got to kill them." Sounds intriguing.

Tom Arnold is Intense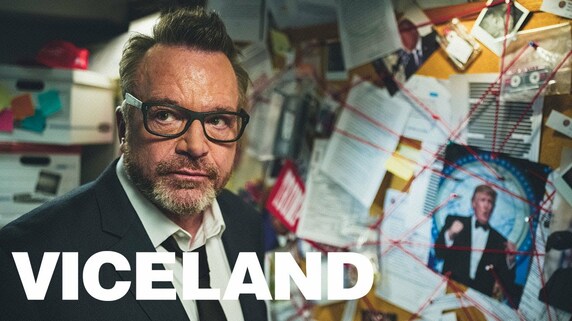 A new Viceland show is The Hunt for the Trump Tapes, which features Tom Arnold trying to get his hands on tapes — video or audio — that show the president for who he really is, the answer to which Arnold asserts is "a crazy person."
"He is a crazy person. He is putting our country on the precipice of a war, literally right now … there are things going on right now that affect our world, that are scary, and I, for some reason, am in a position to do something and it is working and I'm going to continue to do this until that guy resigns and the world is a little bit safer. And it is going to happen," rants Arnold.
So that's where Monty Python comes from…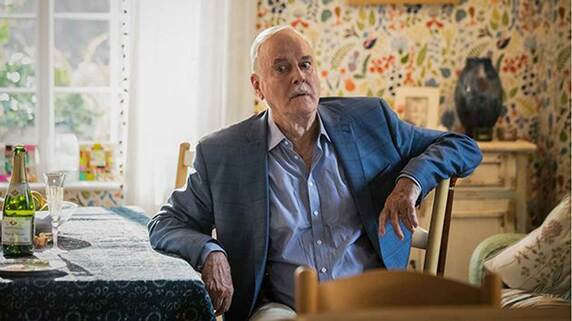 During a panel for a new BritBox comedy called Hold the Sunset, legendary Monty Python comedian John Cleese was asked where he gets his humor from and he gave a classic Cleese answer.
"It comes from a man in Cardiff. He sends me postcards twice a week. He says they're not his ideas. He gets them from an old lady in Swinden," says Cleese, completely deadpan.
He also says, memorably:
The closer you get to death, the more you don't give a f*ck.
Inside the World of Chopped
Six Chopped judges gave us a behind-the-scenes peek at what it's like to film an episode, which they said takes 10 or 11 hours and is usually a life-changing, even cathartic experience for a lot of the contestants.
Alex Guarnaschelli also had two great ideas for the show. First, she really wants to see "something live" in the basket.
"I really want them to pull out a tank and they have to kill the fish. I know it's pathological to have such a desire … or a bird flies out of the basket and you have to like put it in the ice cream machine," says Guarnaschelli with a laugh.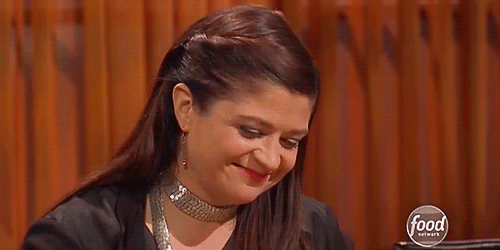 She also says she wants to see "Chopped Live," where the wheels just come completely off the bus and it is total chaos.
I'd watch it!
Keep checking back in with DIRECTV for breaking news and updates from #TCA18, including exclusive interviews with the stars of Sharp Objects, Mr. Mercedes, and more.