It's February y'all, and that means that Punxsutawney Phil *checks notes* has already decreed that we've got six more weeks of winter.
That's six more weeks of movies on the couch featuring your favorite smoking hot beverage in hand. Six more weeks of your brothers-and-sisters-in-social-distancing-solidarity group sending emojis back and forth with reckless abandon. And six more weeks with the blanket nana made us draped around our shoulders like we're a Phantom of the Opera stand-in.
Well, let's be honest, we've been rocking a cape since March of last year, alas—
Fortunately, month dos of 2021 brings to us Valentine's Day (or Galentine's day, we salute you), Black History Month, and an eclectic variety of movies to get you through the next six weeks like a boss.
Too many to choose from? We've also got a few callouts, just for you.
February 2021 PPV Highlights
For a #CouplesGoals Valentine's Day
For those of you who didn't blow through all the romance movies in your queue over the holidays, we submit to you, the "oh yeah, I remember that trailer" movie. Not a new release, per se, but it's technically new if you've never seen it before.
What makes The Photograph worth a look (or a revisit for you completionists out there), is that it's not only a love story about our leading boy (LaKeith Stanfield) or leading girl (Issa Rae) — with an amazing array of top-shelf performances turned in by their supporting cast (newcomer Chanté Adams and Y'lan Noel) — but a love story about legacy.
We often think about how we may never live up to our parents' legacy, or how we may try to avoid it by doing everything in our power not to follow in their footsteps, but what The Photograph asks you to consider is what are you afraid to regret? It's a beautiful and timely film that will make you laugh, cry, and most importantly, think about the ones closest to you.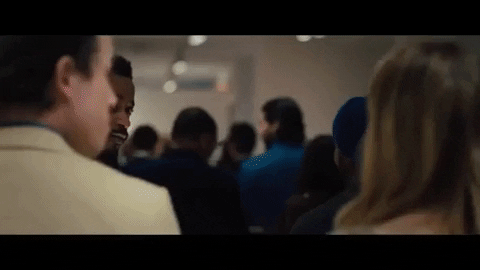 When you realized they were the one.
Honorable Mention: A Boy. A Girl. A Dream.
For When The Cause Is Bigger Than One Person.
Another quick, but critical detour on the path to the coveted PPV button is a film that will be making its debut both in theaters and on HBO Max on February 12th. It also stars LaKeith Stanfield (almost like we planned that), Daniel Kaluuya, *gasp* get out, and Jesse Plemons, and has one of the most anthemic first trailers in recent memory.
We submit to you, the movie everyone will be talking about going into Valentine's Day weekend, and is already receiving Oscar buzz for the delayed Academy Awards ceremony currently scheduled for later this year.
The last time LaKeith Stanfield and Daniel Kaluuya shared the screen, the thinking-man's horror movie was extinct, social commentary was a sci-fi trope, and comedian Jordan Peele with a straight face undersold what may be one of the most influential horror movies of all time.
Fast forward to 2021, and these two leading men are bringing real-life characters to the screen, during a time when art may be one of the most important ways to heal ideologically divisive wounds. Regardless, we can't wait for this one to drop.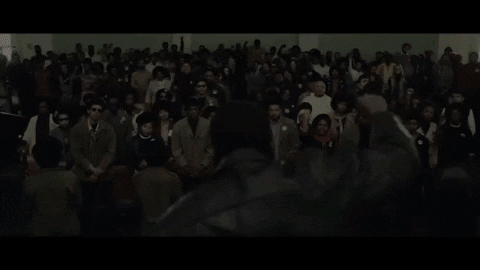 Honorable Mention: The Hate U Give or our full Black Experience list.
For When Pure Escapism Is All You Really Need Right Now
Here's the deal readers, Nicholas Cage has been turning in cult classic after cult classic since his last mainstream cult classic playing Big Daddy in Kick-Ass. So, look no further than Mandy and Mom & Dad for live-action gems, or to The Croods and Spider-Man: Into the Spider-verse for more family-friendly fare.
But we gotta say, it was this trailer in particular that our favorite 90s action hero had us committed to a day one watch.
Willy's Wonderland
Few trailers leave us speechless…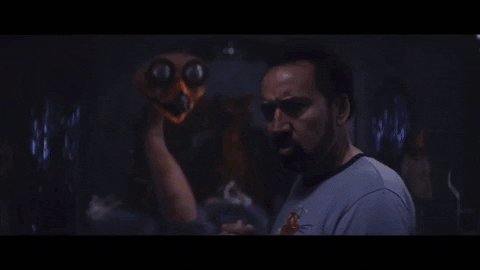 Not today, Demon Ostrich. NOT. TO-DAY.
Honorable Mention: If you really want to get weird, Bubba Ho-Tep.
Coming Soon | *Release dates subject to change*
But, I've seen all these! There's always one. You know who you are. Check out our January list to catch up on what you may have missed, and stay tuned for March!
PS: You — What's the movie starring Chloë Grace Moretz in the header image? Answer: Shadow in the Cloud. K, bye!